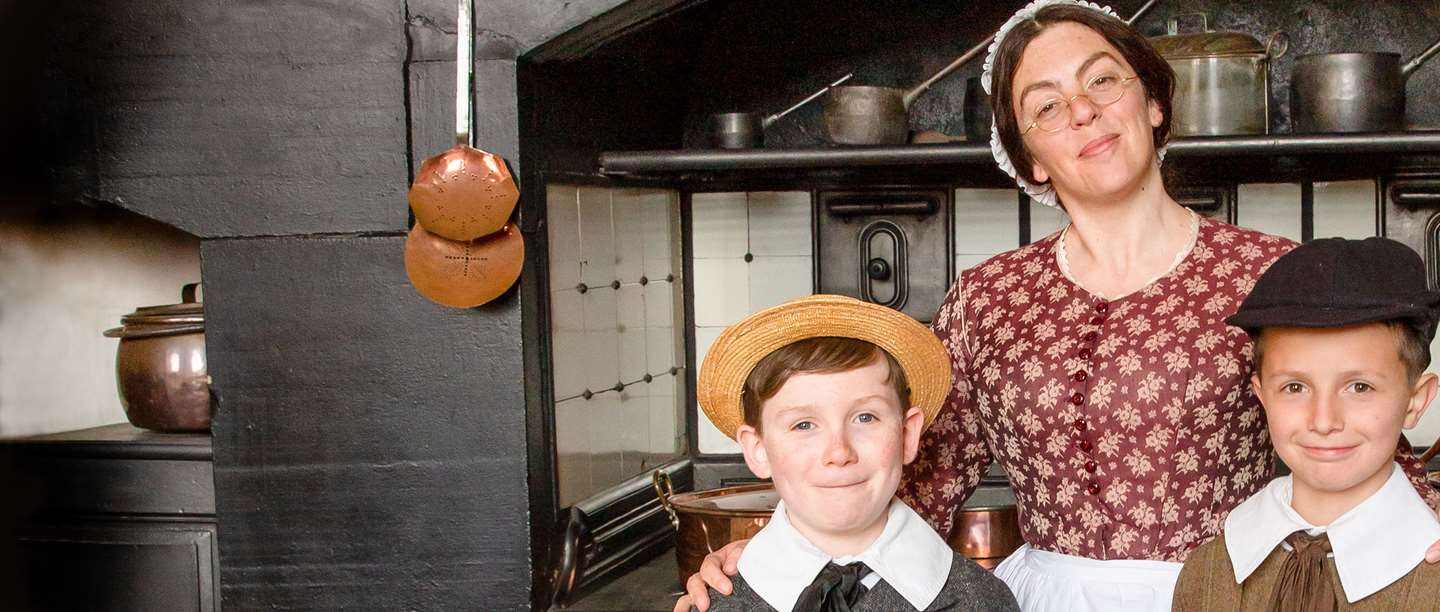 Historical makes and bakes
Find out about what people ate in the past, then serve up your own slice of history with our delicious recipes. Whip up a batch of Mrs Crocombe's favourite Queen Drop Biscuits, make a statement with a grand medieval pie, and watch our interview with a Tudor cook to find out what marchpane is, and how to decorate Shrewsbury biscuits with it!
What's for dinner?
Discover what was on the menu at feasts in the past, colour your own themed poster and try out our historical recipes in this new mini-series!
WHAT'S FOR DINNER IN A MEDIEVAL MONASTERY?

Did you know that for most of the year, monks had only one main meal a day? Find out what's on the menu at Cleeve Abbey in the 15th century, and download our poster to colour in your own meal-time scene. Then design your own modern menu for a monk!

WHAT'S FOR DINNER IN A NORMAN CASTLE?

The Norman bishop, Roger of Salisbury, is hosting a festive feast at Sherborne Old Castle. But can you guess what's on the menu? Feasts were important events for the Normans and they were used to celebrate special occasions like Christmas or the end of the harvest.