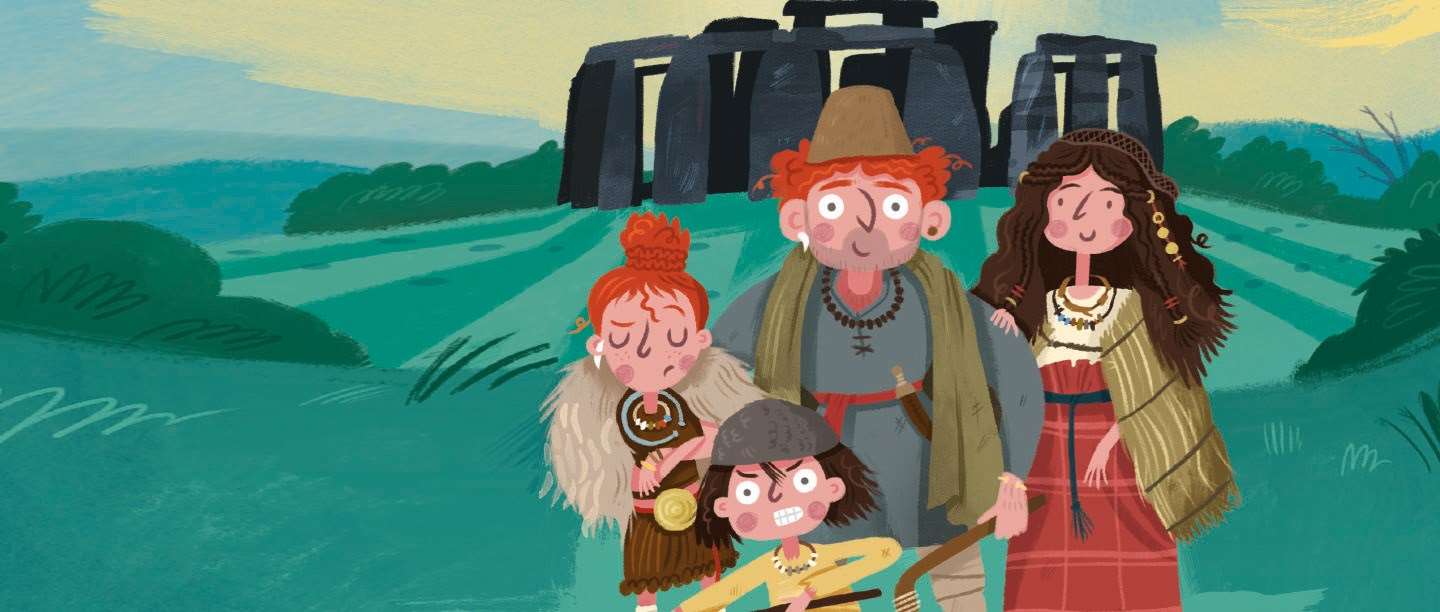 The Kids Rule! Guide to Prehistoric England
Welcome to the Kids Rule! guide to Prehistoric England. Learn about England's history, discover more about English Heritage sites and find loads of fun things to watch, read and do! Here's what we've got in store for you:
VIDEO: MEET A BRONZE AGE SETTLER
Two young Members, Maddy and Kingsley, travel to Beeston Castle and Woodland Park in Cheshire to find out about life in a Bronze Age roundhouse. Watch the video to discover how the roundhouse was built and how its inhabitants lived!
COMPETITION: DESIGN AN IRON AGE SHIELD FOR YOUR CHANCE TO WIN!
We're asking you to design an Iron Age shield for your chance to win a cool goody bag of prizes worth £100 from our online shop!
ENTER THE COMPETITION
The Kids Rule! Guide to Prehistoric England
Read Kids Rule! magazine online to learn about life in Prehistoric England, discover our Ancient sites and take our quiz see if you know your Neanderthal from your Neolithic!
This is part of the Kids Rule! magazine series following the history of England, designed to help you discover more about the past, through fun facts, illustrated stories, games, puzzles and competitions.
Read Kids Rule Online
MAKE YOUR OWN BRONZE AGE ROUNDHOUSE
Make your own mini model of a Bronze Age roundhouse with our downloadable template and easy step-by-step guide. Once you've finished it, put your model Bronze Age dwelling on display to impress your friends!
USE OUR STEP-BY-STEP GUIDE
Interview with a Stone Age Man at Grime's Graves
We sent English Heritage Members Flo and Alfie Tyrrell to Grime's Graves, a neolithic flint mine in North Norfolk, to meet prehistoric survival expert Will Lord and learn about what life was like here in the Stone Age.
Watch the video to discover how Grime's Graves got its name, how the miners saw what they were doing underground, where prehistoric people slept and where they went to the toilet. Will even tells his favourite prehistoric joke!
Watch the video
Instant Stone Age Dress-Up Kit
Get ready to strike a prehistoric pose by printing out our instant dress-up kit. To help transport you back to 8,000 BC, we've got a choice of two masks, a beard, bones and teeth to make a prehistoric necklace, and a flint hand axe.
Once you're ready, don't forget to ask a grown-up to share your selfie with us! Use #EHmembership and tag @EnglishHeritage.
Download the Props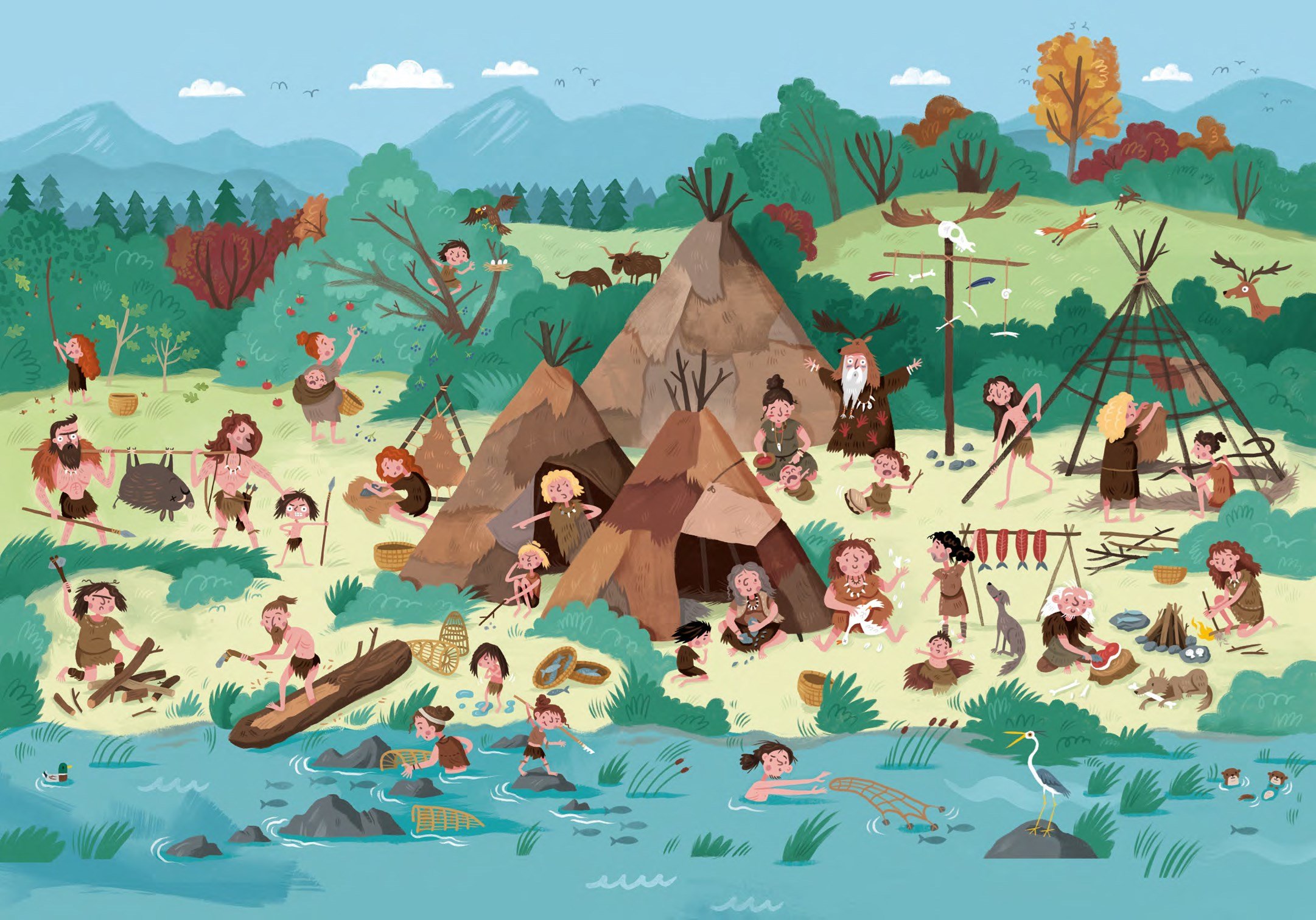 Prehistoric Poster: Make a mega timeline!
We've created a series of posters showing how people lived in England through the ages. The first one shows life at a Stone Age settlement in 8000BC.
Each of the posters follows on from each other, so that when you download them all from the Kids Rule! pages, you can create your own mega timeline of English history!
Download the poster