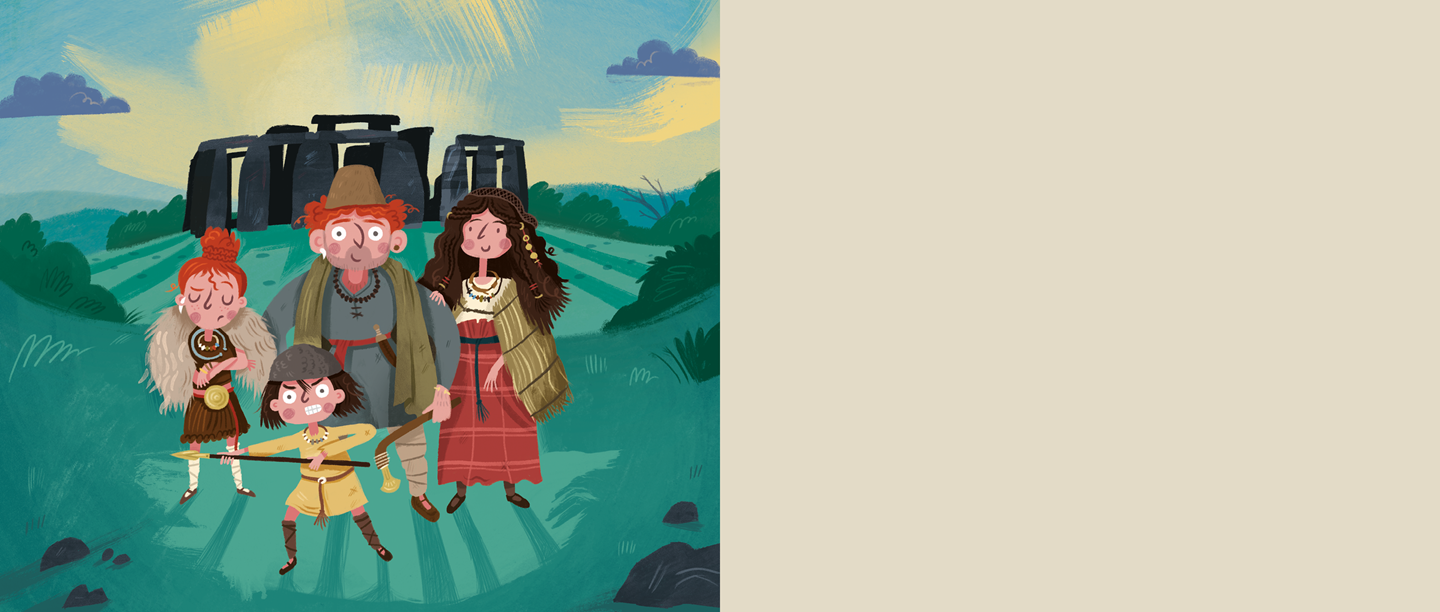 Prehistory
Welcome to our guide to Prehistory. Learn about England's history, discover more about English Heritage sites and find loads of fun things to watch, read and do! Here's what we've got in store for you:
What's for dinner in the Stone Age?
8,000 years ago, before farming came to Britain, people were called hunter-gatherers for a reason: if they wanted food, they had to hunt and gather it from the landscape around them.
Find out what people were tucking into in prehistory and how scientists can use evidence to build up a picture of the past. Plus, download a poster to colour in your own feast scene.
Tuck into prehistory
A day in the life episode 1: the Bronze Age
Uncover the secrets of Stonehenge!
Unravel the mysteries of the world's most famous ancient site...
Rising from the grassy plains of Wiltshire, Stonehenge is a mysterious circle of giant stones, created around the same time as the Great Pyramid in Egypt. Neolithic people used it for over 1,000 years. We don't know why – but there's a lot we do know.
Discover Stonehenge
Things to make and do: get creative with our prehistory themed activities
Read Kids Rule! online
Read issues 1 and 13 of Kids Rule! magazine to learn about life in Prehistoric England, discover our ancient sites, see if you know your Neanderthal from your Neolithic, find out what prehistoric people ate for dinner and much more!
The Kids Rule! magazine series follows the history of England, to help you discover more about the past through fun facts, illustrated stories, games, puzzles and competitions.
Test your knowledge with our fun quizzes!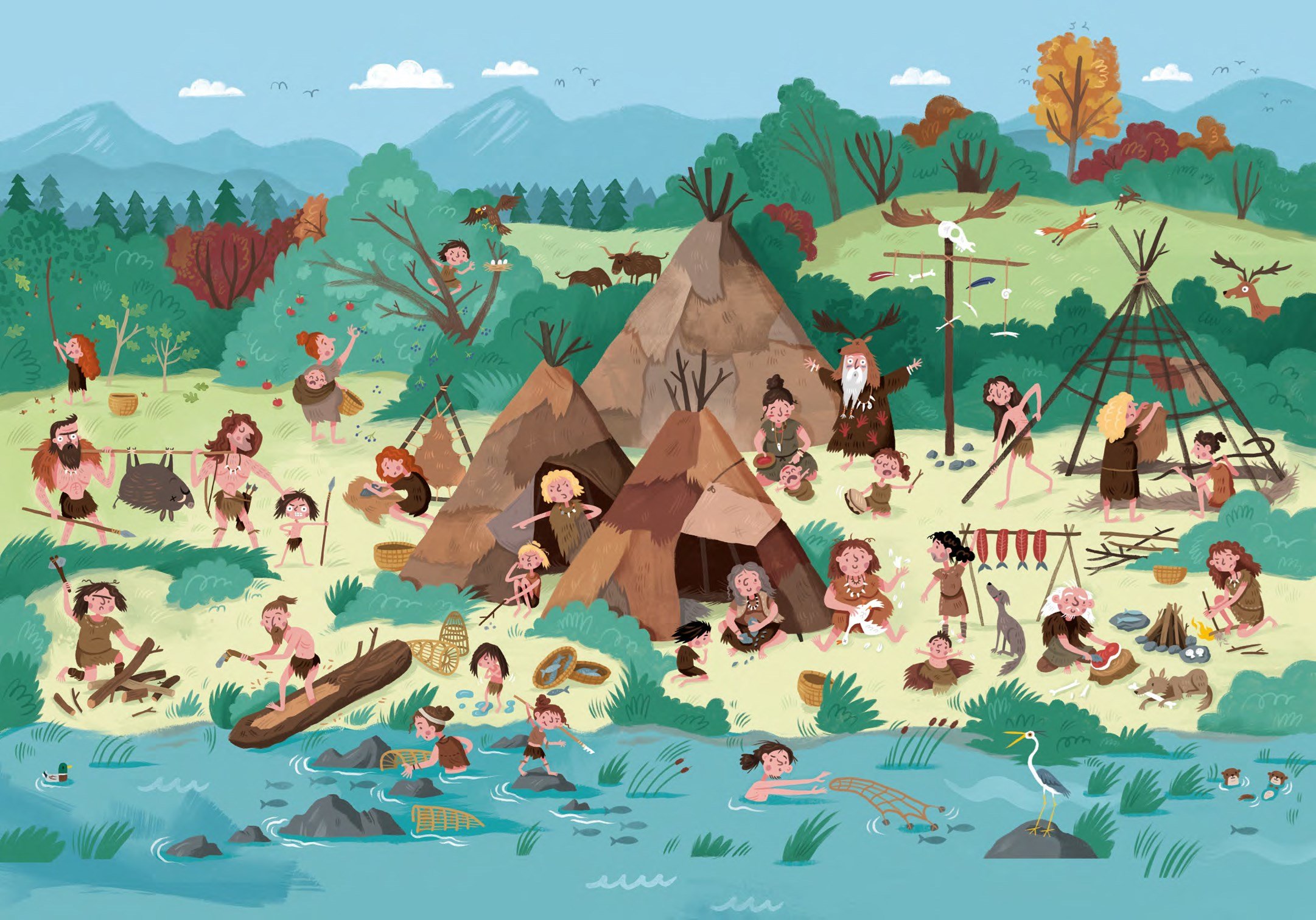 Prehistoric Poster: Make a mega timeline!
We've created a series of posters showing how people lived in England through the ages. The first one shows life at a Stone Age settlement in 8000BC.
Each of the posters follows on from each other, so that when you download them all from the Kids Rule! pages, you can create your own mega timeline of English history!
Download the poster