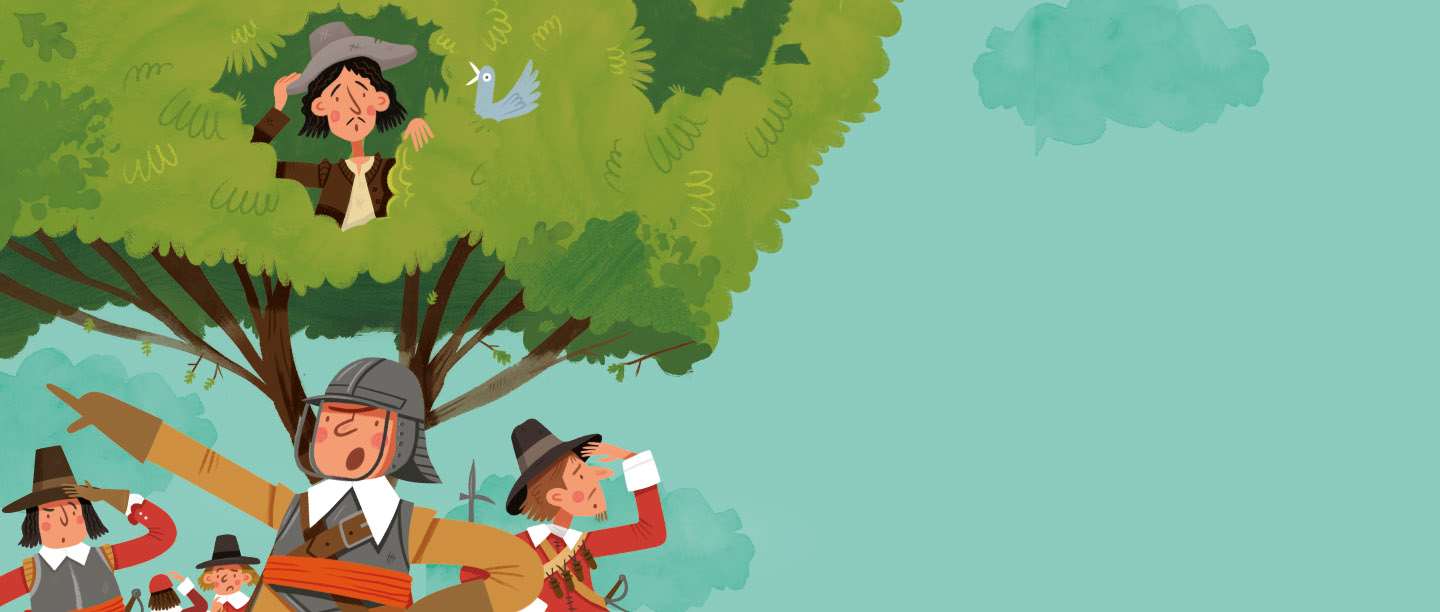 The Stuarts
Welcome to our guide to Stuart England, where you can learn about England's history, discover more about our sites and find loads of fun things to watch, read and do! Here's what we've got in store for you:
A DAY IN THE LIFE Episode 8: Stuarts
Discover a day in the life of Oliver, who works for the huntsman at Audley End House, a huge mansion in Essex, in 1680.
Watch the video
Homes Through History Episode 5: Meet the Woodward of Boscobel House
Discover what life was like at Boscobel House & Gardens in the Stuart era, and find out how King Charles II escaped from Oliver Cromwell's army using Boscobel's unusual hiding places...
Watch the video
INTERVIEW WITH A MASTER HORSEMAN
We sent young English Heritage Members Elliot and Harvey to Bolsover Castle in Derbyshire to find out what it took to ride and train horses in the 17th century.

Master horseman William Cavendish, Duke of Newcastle, is looking for new grooms to learn the art of manège, which has since become the sport of dressage. Watch the video to see how it's done.
WATCH THE VIDEO
Things to make and do: get creative with our Stuart themed activities
COLOUR YOUR OWN STUART TOWN
Download the colouring sheet, and use pencils, pens or paints to bring this scene to life in your own way!
Download your colouring
Are you a Cavalier or a Roundhead?
Would you support parliament and be a Roundhead? Or are you a Cavalier on the king's side? Take our quiz to find out!
Take the quiz!
THE KIDS RULE! GUIDE TO STUART ENGLAND (Issue 8)
Read Kids Rule! magazine online to learn about life in Stuart England, including who ruled and how the country was ruled, the English Civil War, kings on the run and lots more!
This is issue 8 in our series of Kids Rule! magazines following the history of England. Each issue is designed to help you discover more about our properties through fun facts, illustrated stories, games, puzzles and competitions. So, what are you waiting for?
READ KIDS RULE! ONLINE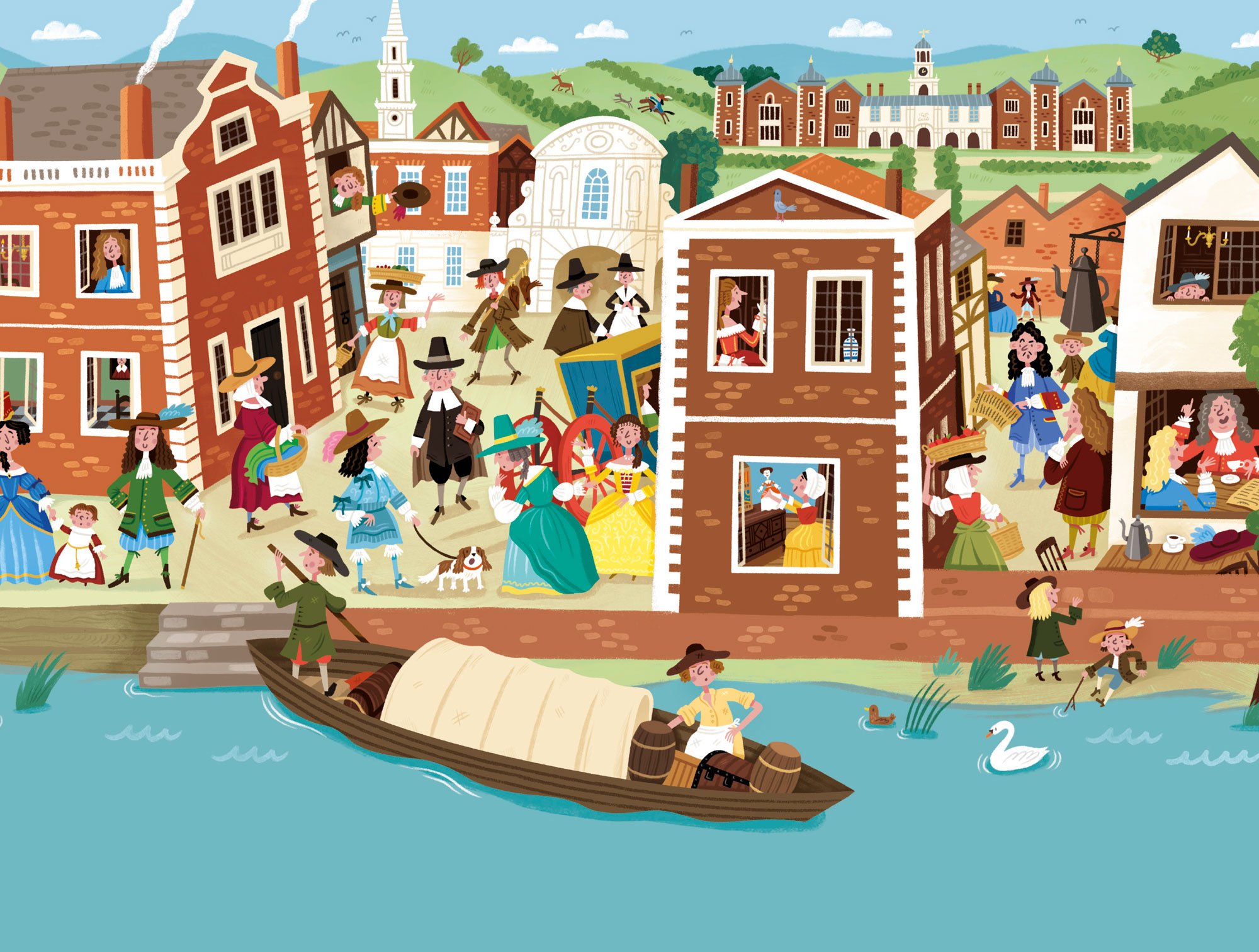 STUART POSTER: MAKE YOUR MEGA TIMELINE
We've created a series of posters showing how people lived in England through the ages, like this one showing life in Stuart England.
Each of the posters follows on from each other, so that when you download them all from the Kids Rule! pages, you can create your own mega timeline of English history!
DOWNLOAD YOUR POSTER