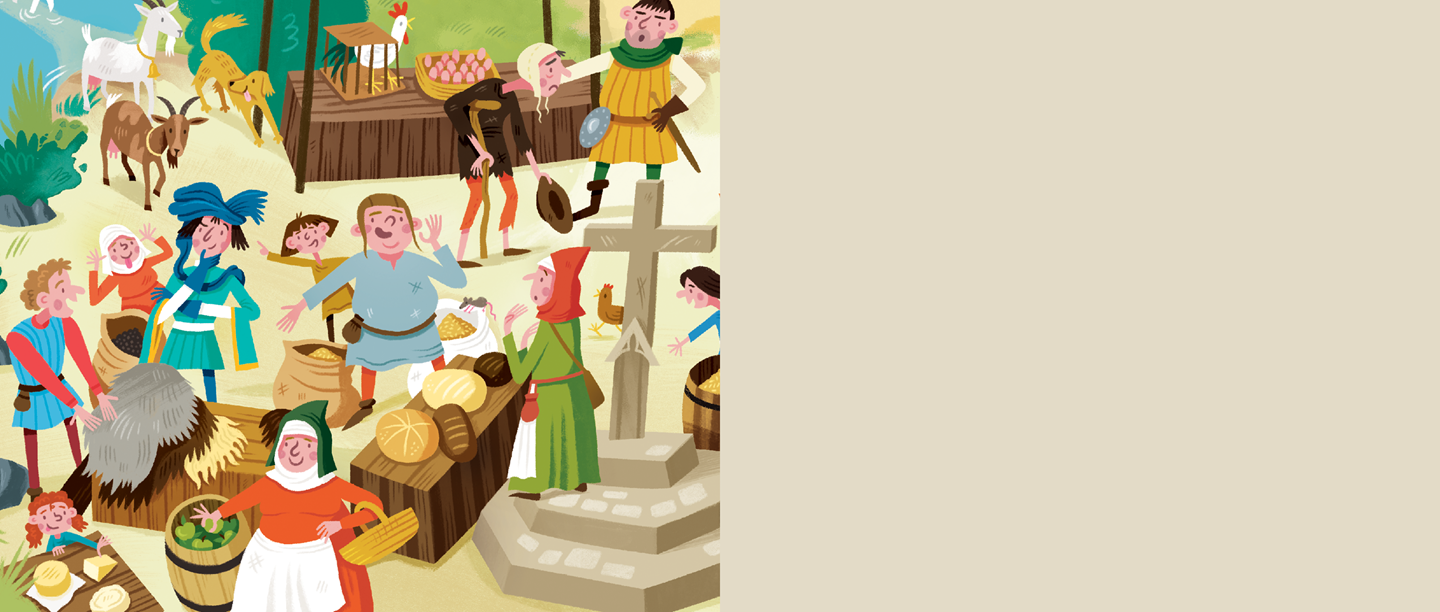 Medieval Life
Welcome to our guide to medieval life, where you can learn about England's history, discover more about our sites and find loads of fun things to watch, read and do! Here's what we've got in store for you:
Discover medieval homes from history
Homes through History Episode 3: Step inside a Medieval Merchant's House
What was life like in medieval England?
Step into Mistress Fortin's house and wine shop in the busy Southampton merchants' quarter in this video to find out. Watch as she answers questions from young English Heritage Members, and discover what daily life was like in the 14th century.
Click the links below to discover more homes from history and build your own model street thorough time.
More homes through history
What was Medieval Medicine Like?
Are your humours balanced? Do you need a hole in the head? Watch this video to find out the truth about medieval medicine.
Things to make and do: get creative with our medieval themed activities
Make a magnificent medieval pie
Pies were a popular way for rich medieval people to enjoy their favourite meat and poultry. They were often flavoured with expensive spices, which showed dinner guests how wealthy their hosts were.
Have your own medieval banquet at home with our recipe to create a delicious pie with a crust shaped like castle battlements. Don't forget to ask an adult to help you, and you'll be feasting like a lord or lady in no time!
Download the recipe
Games: challenge your family and friends!
The fate of Carlisle Castle is in your hands! Challenge a friend or family member to a race around the board. Can you be the first player to collect all the trebuchet pieces, break through the castle's gatehouse, reach the keep and win?
Find out more...
Explore more of medieval England on our monasteries and castles pages, with themed videos, online Kids Rule! magazine issues to read, and lots of things to make and do.
Download a medieval poster!
We've created a series of posters showing how people lived in England through the ages, like this one showing life in a medieval town and one below with a medieval monastery. If you're feeling creative, why not download our blank sheets and colour your own posters using pencils, pens or paints.
Each of the historical posters follow on from each other, so that when you download them all you can create your own mega timeline of English history!
Download your poster