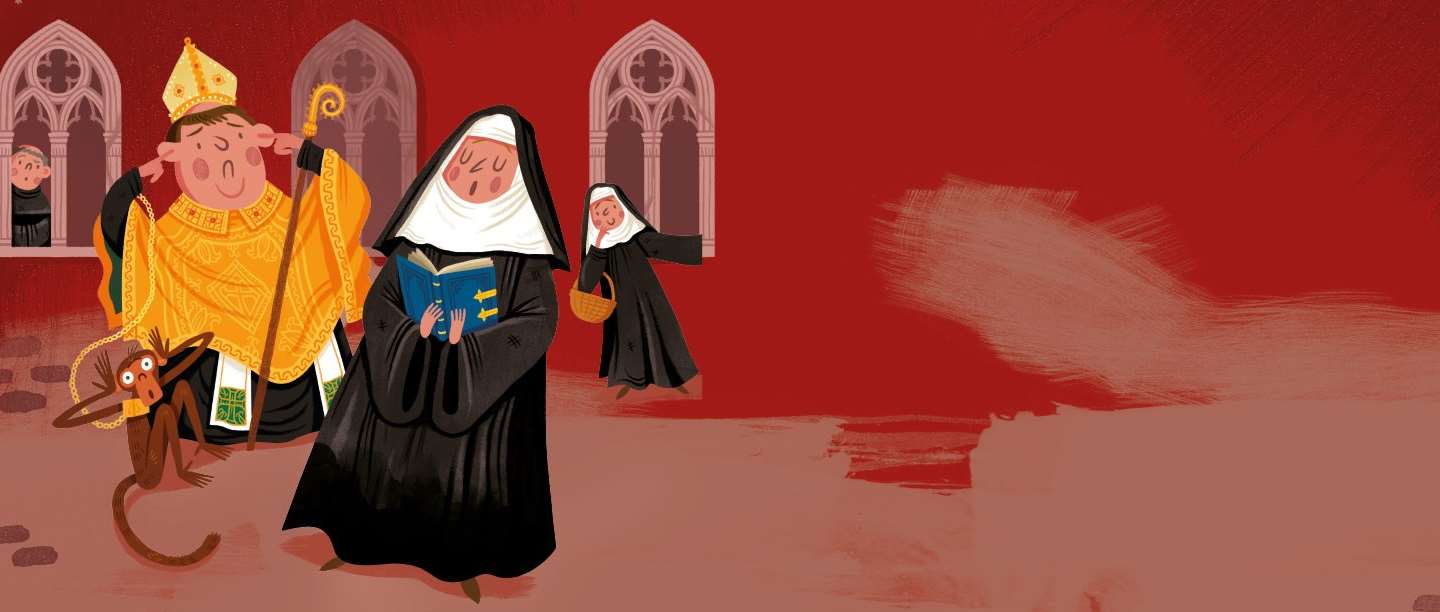 The Kids Rule! Guide to Medieval Monasteries
Welcome to the Kids Rule! guide to Medieval Monasteries, where you can learn about England's history, discover more about our sites and find loads of fun things to watch, read and do! Here's what we've got in store for you:
INTERVIEW WITH A MEDIEVAL MONK
We sent young Members Emily and Sam to Rievaulx Abbey in North Yorkshire to interview its most famous monk, St Aelred.
Watch the video to find out what life was like as a monk in the 12th century, what monks ate and how they managed to communicate even when they weren't allowed to talk!
Watch the Video
Kids Rule! medieval monasteries
Read Kids Rule! magazine online to learn about life in medieval monasteries, discover what monks ate for dinner and find out how to make your own parchment to write on.
This is the fifth in the Kids Rule! magazine series following the history of England, designed to help you discover more about the past, through fun facts, illustrated stories, games, puzzles and competitions.
Read Kids Rule! Online
Play a Game of Snakes and Abbots
Can you make it to the top of the board and be an abbot? Find out if you've got what it takes to get the top job with this fun game of Snakes & Abbots! If you land on a ladder, follow it up to the space above. But if you land on a snake, follow it down.
To download a game board, spinner and 3D players, click on the link below. No abbots were harmed in the making of this game!
Download your game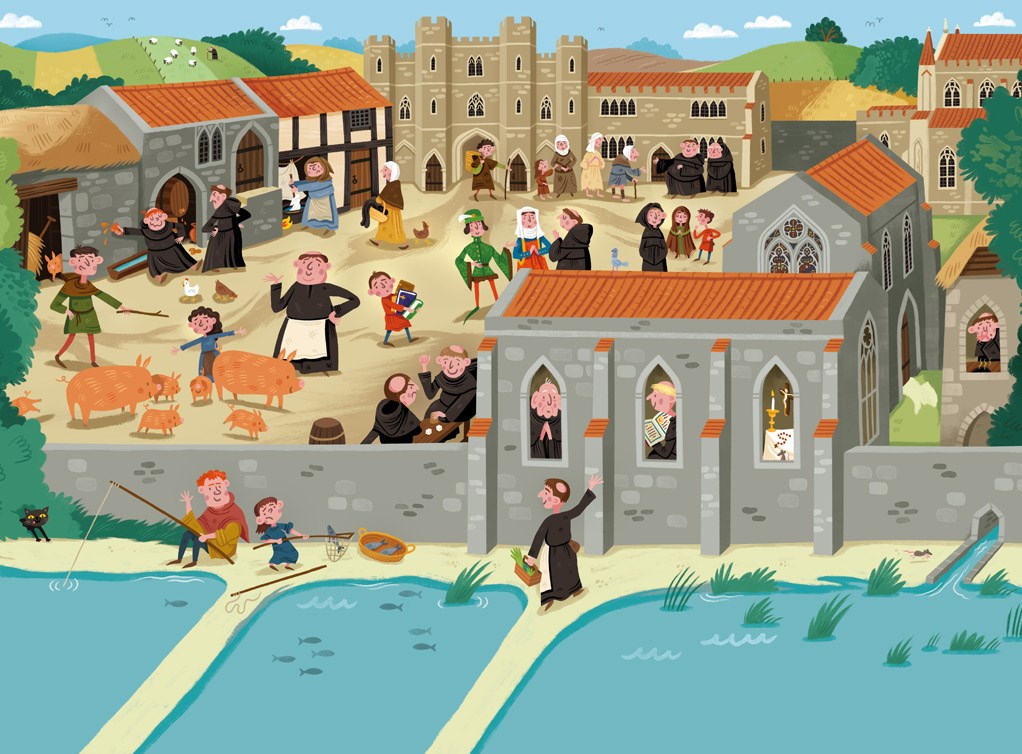 MEDIEVAL MONASTERY POSTER: MAKE YOUR MEGA TIMELINE
We've created a series of posters showing how people lived in England through the ages, like this one showing life in a medieval monastery.
Each of the posters follows on from each other, so that when you download them all from the Kids Rule! pages, you can create your own mega timeline of English history!
Download your poster