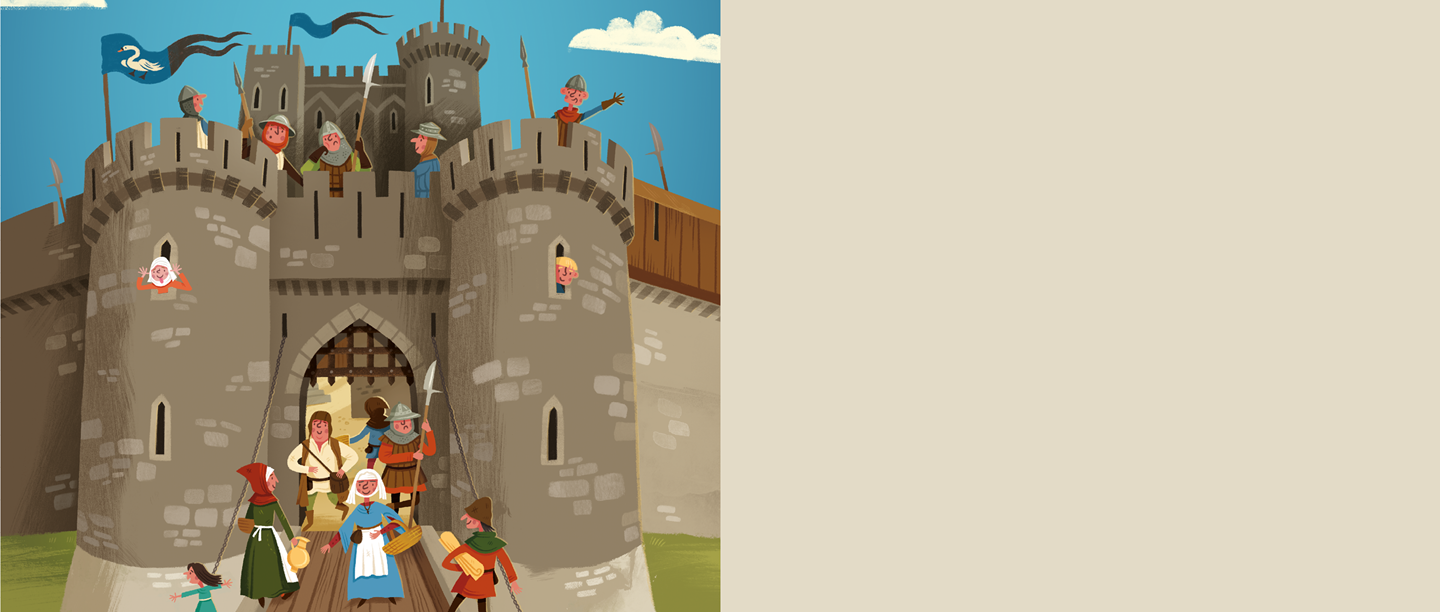 Castles
Welcome to our guide to castles where you can learn about England's history, discover more about our sites and find loads of fun things to watch, read and do! Here's what we've got in store for you:
What's for dinner in a medieval castle?
While many of the poor people who worked on the land and in castles had basic meals of bread, vegetables and a bit of meat, the rich and powerful enjoyed vast feasts.
Read this page find out what was on the menu at Lord Lovell's feast at Old Wardour Castle, plus make your own medieval pie!
Feast your eyes!
Can you take the castle?
The fate of Carlisle Castle is in your hands, in this fun game!
Challenge a friend or family member to a race around the board. Can you be the first player to collect all the trebuchet pieces, break through the castle's gatehouse, reach the keep and win?
Play the game!
Things to make and do: get creative with our medieval castle themed activities
A Spotter's Guide to... Castles
Castles come in all shapes and sizes, and there are castle sites across the country for you and your family to explore.
Download and print out our handy spotter's guide to castles, grab your binoculars, clipboard and a pencil, and head out to an English Heritage castle near you, to see if you can find these things and more!
Download the guide
Read Kids Rule! magazine online
What was life like in a medieval castle? Read Kids Rule! magazine online to find out. In these issues about castles, discover the stories of real people who lived in them, castle design, battles and sieges, how to attack and defend a castle and much more!
The Kids Rule! magazine series follows the history of England, from prehistory to present. It's designed to help you discover more about the past, through fun facts, illustrated stories, games, puzzles and competitions.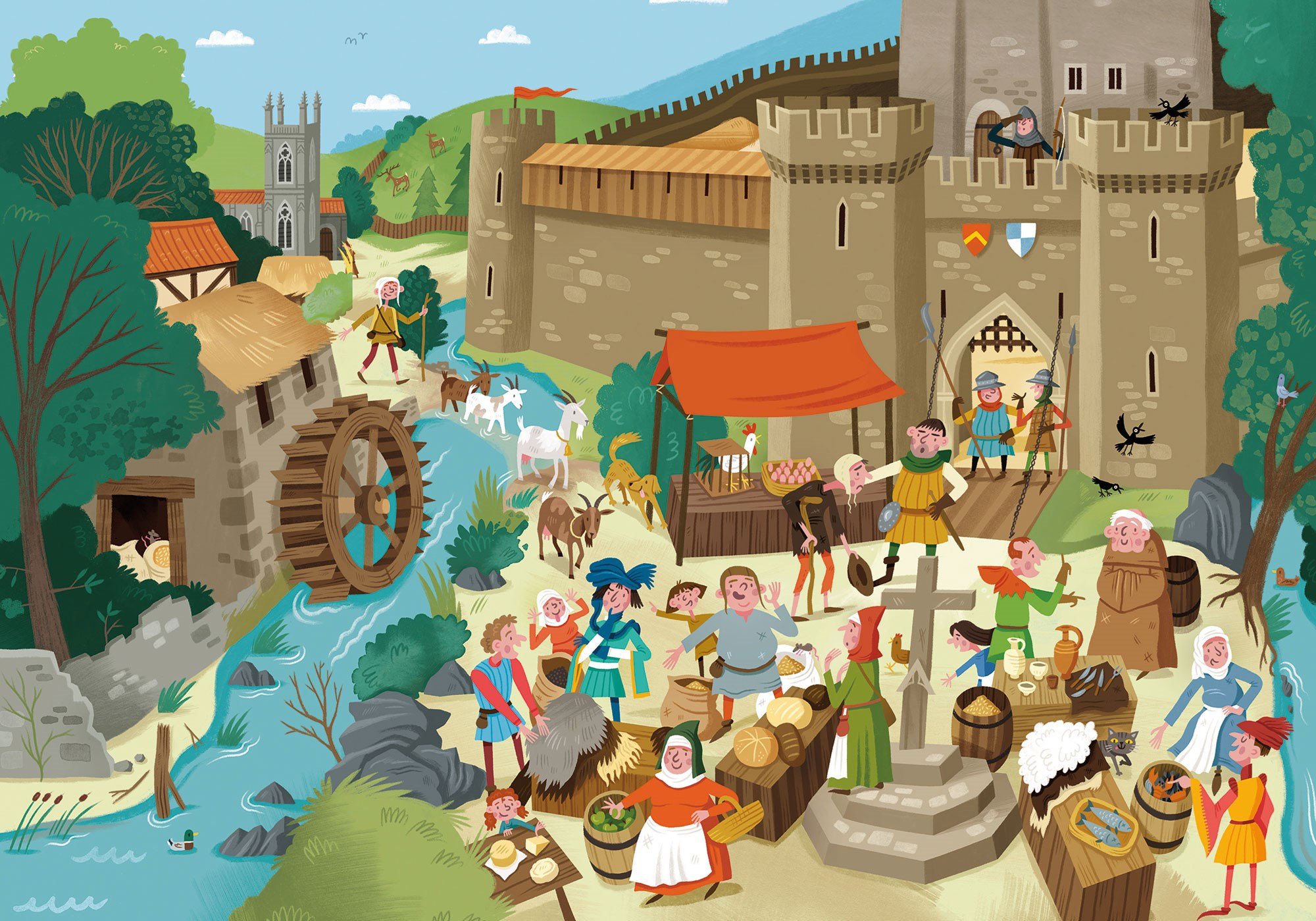 Castle Poster: Make your Mega Timeline
We've created a series of posters showing how people lived in England through the ages, like this one showing life in England's castles.
Each of the posters follows on from each other, so that when you download them all from the Kids Rule! pages, you can create your own mega timeline of English history!
Download your poster