Register your interest
English Heritage runs a number of programmes of works for maintenance and repair of the buildings it cares for and welcomes applications from skilled companies wanting to tender for projects.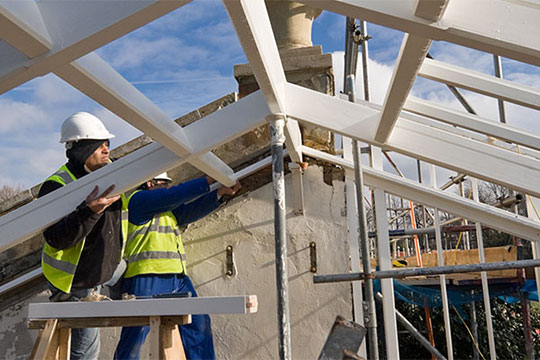 Routine Cyclical and Planned Maintenance
There is a huge amount of work needed to keep our historic places safe and secure with a lot of routine maintenance tasks done throughout the year. We use a local network of contractors for this work who provide services speedily at competitive prices.
Minor Conservation and Repair
We have a programme of small projects aimed at essential repairs. The value of projects is usually less than £20,000 but can be up to £100,000.
English Heritage does not hold an approved suppliers list, but with low value orders for services and works, which are not available through existing contracts and framework agreements, we source suitable suppliers who have registered their details on our e-procurement system In-tend. You are welcome to register your details here.
Major Conservation and Repair
Every year English Heritage undertakes a small number of major conservation and repair projects worth more than £100,000. These contracts are procured via open competitive tender. The tender process is subject to a thorough evaluation and is awarded to the most suitable contractor who offers best value for money, not necessarily lowest price.
Contracts are advertised openly on our procurement system and meet Government transparency requirements, including advertising via the Official Journal of the European Union (OJEU) when necessary. Suppliers can register their interest on our system and will be sent automatic notifications when open tenders are being sought.