Protecting a world heritage site
This year English Heritage will invest about £100,000 in repairs to key parts of Hadrian's Wall, starting at Birdoswald, which is home to one of 16 Roman forts along this 73-mile-long world heritage site.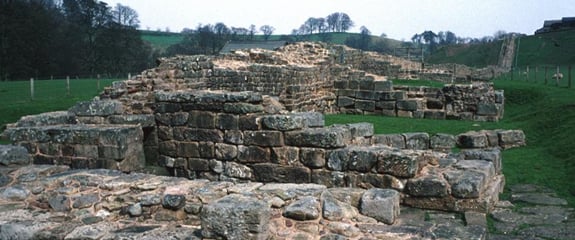 A Major Tourist Attraction
Hadrian's Wall is such an important part of England's rich history and one of the country's greatest tourist attractions, so you can imagine how much work goes into keeping footpaths clear, boundary fences strong and the Roman remains in tact.
Investing More than £100,000
This year English Heritage will spend £100,000 in the first of a three-part programme to protect wall and fort remains.
Work will get underway in August and will start at Birdoswald, which is one of 16 Roman fort remains along the wall. It was home to 1,000 Roman soldiers in its heyday.
With probably the best preserved defences of any wall fort, Birdoswald is at the section of the wall to the east that is the longest continuous stretch visible today.
It is also one of the most studied Roman forts in Britain. It demonstrates all of the structural components associated with the frontier monument, the vallum, the early turf and timber wall, the later stone wall and the same sequence of construction for the fort itself.
And the site testifies to later developments including Dark Age occupation, medieval reuse and post-medieval habitation.
Donate Now
This project is an excellent example of how English Heritage works to protect and improve some of England's most important heritage sites. As a registered charity your donations are vital in helping us to bring the story of England to life for more than ten million people who visit our sites each year.
You can make a donation today.
Learn more about other current conservation projects, including Wrest Park and Audley End House and Gardens