05/10/2023
Blue Plaque to anti-racism activist Claudia Jones
A 'founding spirit' of the Notting Hill Carnival to be commemorated with a blue plaque
English Heritage will unveil a blue plaque dedicated to journalist and anti-racism activist Claudia Jones later today (5 October 2023). The plaque will mark the mid-nineteenth century terraced house in Vauxhall that was her home for nearly four years, making it her longest place of settled residence in London. It was during her time living in this shared dwelling that Jones founded the West Indian Gazette and came up with the idea of bringing Caribbean carnival to London. The first carnival took place in St Pancras Town Hall on 30 January 1959; the Notting Hill Carnival, an outdoor event, came later.
Blue Plaques Panel member, broadcaster and cultural historian, Gus Casely-Hayford, said: "Jones' part in bringing Carnival to London; her founding of the West Indian Gazette, which was almost certainly the first black newspaper in Britain to appear on newsstands; her unrelenting campaign for racial and social justice; all this and more made her a uniquely galvanising figure for the black community in London.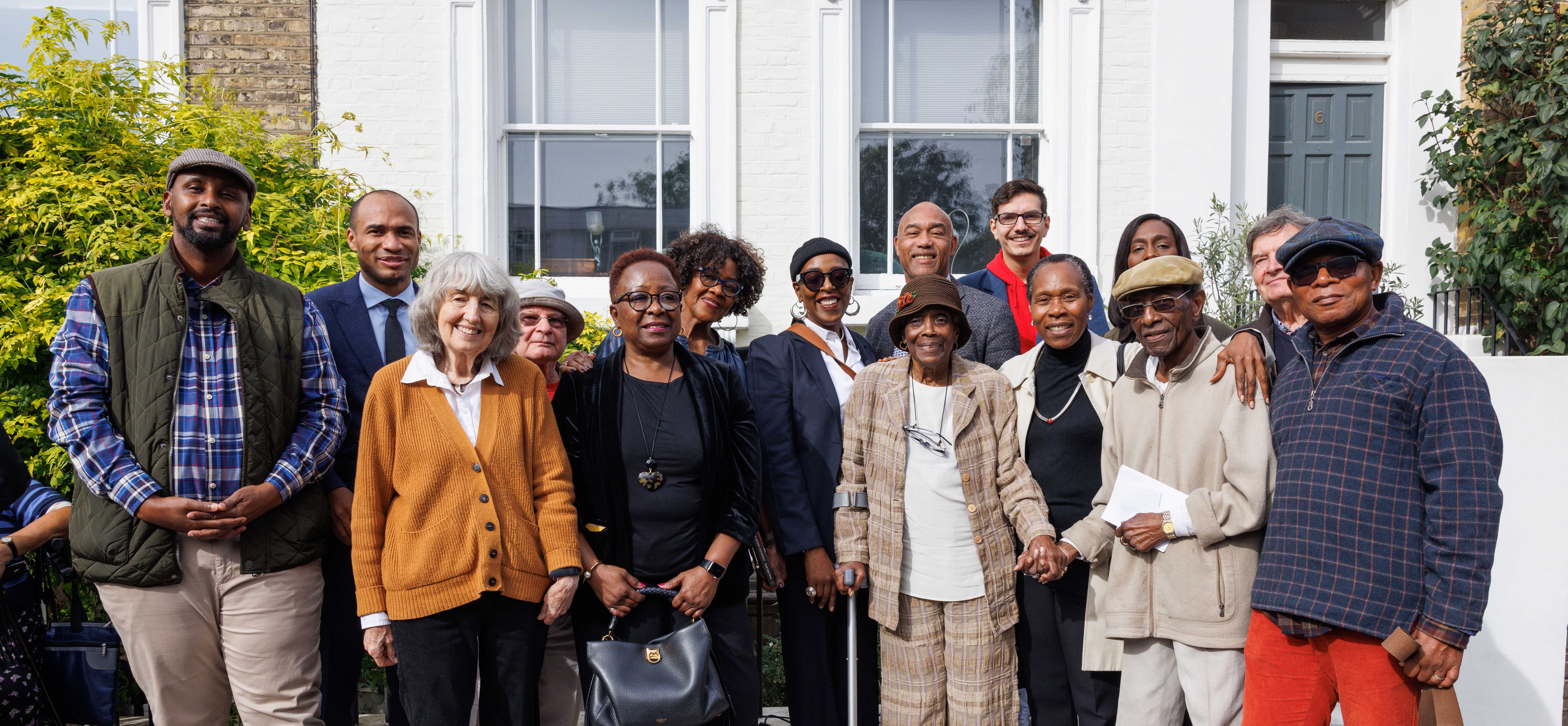 "Culture – whether music, art, or dance – will always provide opportunity to open minds and drive change and Claudia saw this better than anyone. In the programme for that first event back in 1959, Claudia wrote 'a people's art is the genesis of their freedom'; a sentiment that still rings true today, as we commemorate her legacy with a blue plaque."
Currently only 4.6% of the plaques within the London blue plaques scheme are dedicated to Black and Asian figures from history. English Heritage has been working to encourage more nominations for BAME figures, and since 2016 has commemorated – amongst others – the footballer Laurie Cunningham; Bob Marley; the eighteenth-century author and anti-slavery campaigner, Ottobah Cugoano, and the suffragette Princess Sophia Duleep Singh.
The English Heritage London Blue Plaques Scheme is generously supported by members of the public.