16/11/2023
English Heritage honours Bloomsbury Group artists and announces new Blue Plaques Panel members
English Heritage has today (16 November 2023) unveiled a plaque to the Bloomsbury artists, Vanessa Bell and Duncan Grant, and the charity has also announced four new members of its London Blue Plaques Panel, the assembly of experts who consider the public's suggestions for plaques. Head of School of Museum Studies at the University of Leicester and history of science specialist, Professor Tilly Blyth; British saxophonist and composer, YolanDa Brown; mechanical engineer, broadcaster, and author, Dr Shini Somara; and BBC Radio 3 presenter Petroc Trelawny will bring their unique expertise to the panel from January 2024.
Professor William Whyte, Architectural historian and Chair of the Blue Plaques Panel, said: "The extraordinary and wide-ranging expertise of our Panel is a key part of what makes the English Heritage Blue Plaques so admired and so trusted as memorials. The fascinating, lively and always high-quality discussions with the existing panel have ignited what I imagine will be a lifelong love of the Blue Plaques Scheme. I look forward to welcoming Tilly, YolanDa, Shini and Petroc to deliberate with us soon.
"I am also pleased to reveal our final plaque of 2023, celebrating two of the most influential painters of the early-to-mid twentieth century, Vanessa Bell and Duncan Grant. Bell and Grant were two of the key artists in the Bloomsbury Group, a circle of artists, writers and intellectuals who delighted in the exchange of ideas."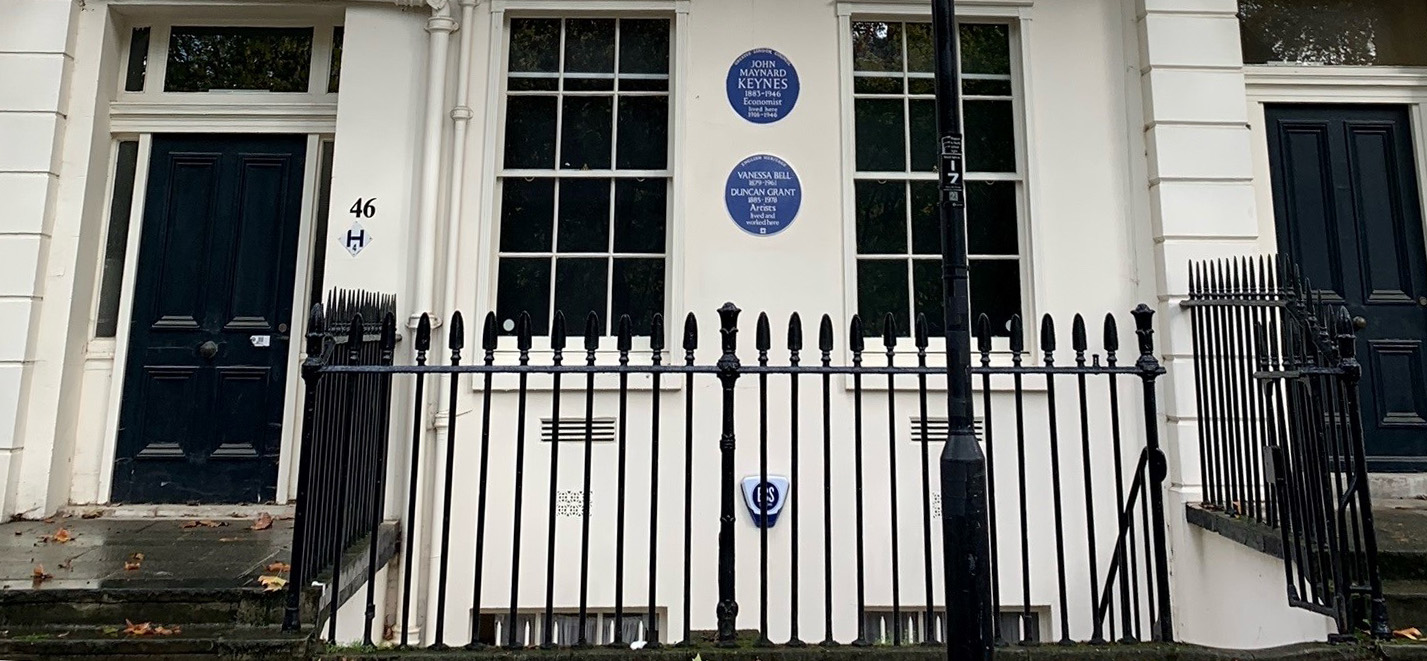 The announcement of the new panel members comes as English Heritage reveals the final blue plaque of the year, commemorating the two leading artists of the radical and influential Bloomsbury Group, Vanessa Bell and Duncan Grant at number 46 Gordon Square in Bloomsbury, from where the group drew its name. Vanessa first lived at number 46 with her siblings, including Virginia Stephen (later Woolf), freeing themselves from the Victorian upper-middle-class conventions of their Kensington family home. Duncan Grant moved in with Vanessa and her husband, Clive Bell, in 1914. Number 46 Gordon Square was described by Clive Bell as Bloomsbury Group's "monument historique" and it was from the literary and artistic gatherings held there that the group or set emerged. It was quipped – the authorship of the quote is not certain – that the Bloomsbury set "lived in squares, painted in circles and loved in triangles".
During their time on Gordon Square, Bell and Grant were both prolific in their output, and paintings made at number 46 include Grant's Interior at Gordon Square (c.1915) and Bell's Apples: 46 Gordon Square (c.1909-10), a still-recognisable view from the drawing-room balcony to the square. Bell filled number 46 with carefully chosen mementoes from her and her siblings' childhood home – Julia Margaret Cameron's photographic portraits of their mother and other eminent Victorians including Darwin, Tennyson, Browning and Meredith. But instead of William Morris wallpaper, they decorated the walls with washes of plain distemper. "Things that one had never seen in the darkness", her sister Virginia remembered, "Watts pictures, Dutch cabinets, blue china – shone out for the first time in the drawing room at Gordon Square". From this room, Woolf continued, emerged "the germ from which sprang all that since came to be called … by the name Bloomsbury".
Fellow Bloomsbury Group member and economist John Maynard Keynes is already commemorated with a blue plaque at number 46, where he rented rooms from Vanessa and Clive Bell (making the house one of the capital's few 'double blue' properties), while a few doors away at 51 Gordon Square there is a plaque to prominent Bloomsbury Group member Lytton Strachey.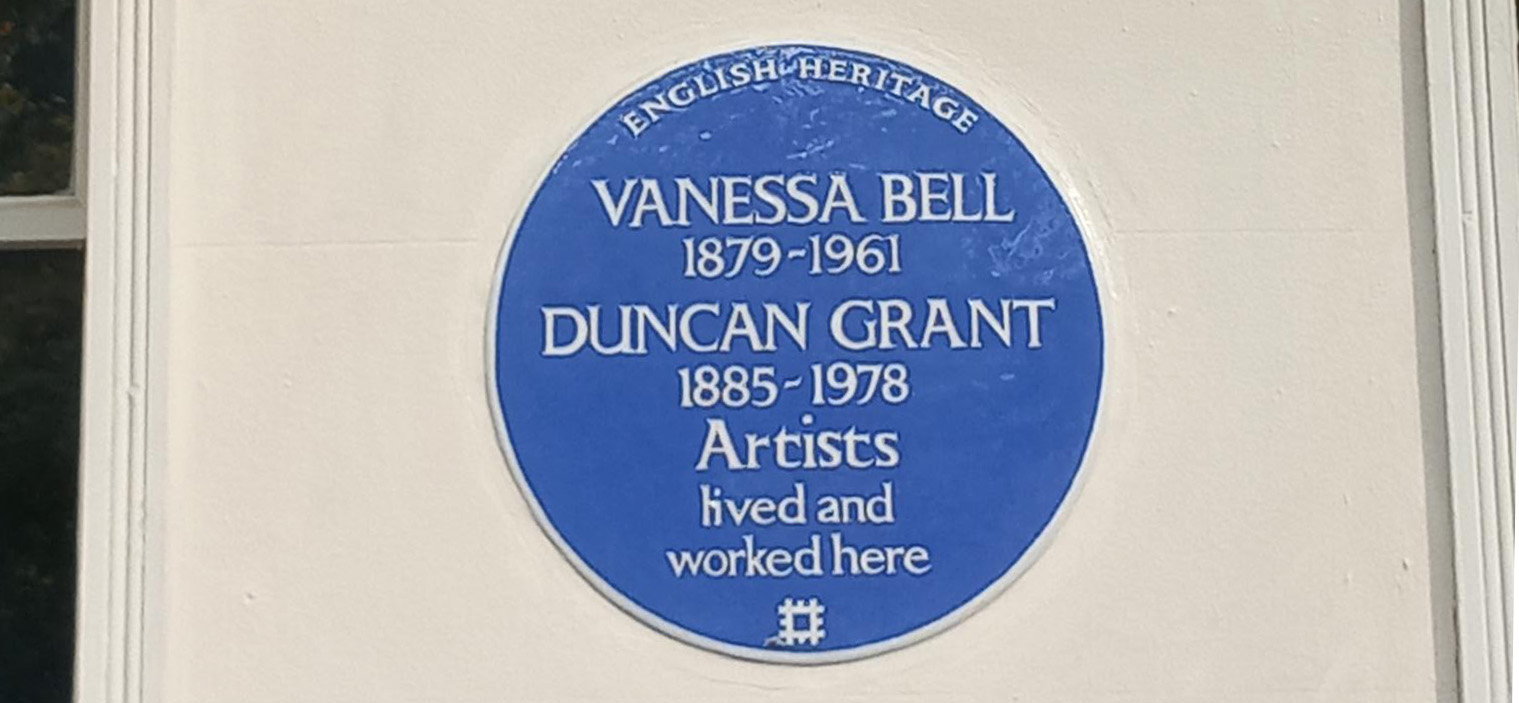 New panel member quotes:
Head of School of Museum Studies at the University of Leicester and history of science specialist, Professor Tilly Blyth, said: "When I was invited to join the Blue Plaques Panel, I started thinking about who might be nominated next and who we might have the opportunity to discuss in our panel meetings. There are certainly some tough acts to follow – pioneer of computing Ada Lovelace springs to mind – and I am excited to help find worthy additions to the scheme and to support English Heritage in ensuring the scheme reflects the diversity of the capital."
Musician and Broadcaster YolanDa Brown, said: "I have always loved blue plaques and now my 9-year-old daughter loves them too, having spotted one on the street and wanting to know more. I think that is part of the beauty of the scheme. It's a privilege to inspire similar curiosity in others, to delve into the rich stories behind each commemoration. Let's get some plaques up!"

Mechanical engineer, broadcaster, and author, Dr Shini Somara, said: "I am looking forward to many stimulating discussions as a member of the blue plaque panel and I'm thrilled to be serving alongside such an impressive line-up of fellow panellists. I love the idea of meeting people who have dedicated their lives to their own unique subjects. This cross-pollination of disciplines is so essential because human intelligence, when put to good use, is incredibly inspiring. I hope that the stories of the people we choose to commemorate with a blue plaque might incentivise us all to fulfil our greatest potentials!"

BBC Radio 3 presenter, Petroc Trelawny, said: "I am delighted and honoured to join the blue plaques panel. So many of my favourite musicians and composers are commemorated with a plaque – from Britten and Mozart to Yehudi Menuhin, who received the honour earlier this year – and I am excited to play a part in making sure that legacies like theirs continue to be remembered and celebrated."
The English Heritage London Blue Plaques Scheme is generously supported by David Pearl and members of the public.