05/10/2023
SCHOOL TRIPS AT RISK OF BEING CONSIGNED TO HISTORY
As one of UK's largest providers of free school trips, English Heritage warns of increasing costs and launches fundraising appeal to help support educational visits
Cost to the charity to provide free school trips up by 63% since 19/20
Postcode lottery revealed: historic sites in South East receive 8x as many domestic school visits as those in North West
The ever-increasing cost of school trips is becoming a serious threat to their future. As the UK's largest provider of free school trips, we have seen the cost per head for educational visits rise from £2.25 to £3.66 over the past three years, and it is projected to hit £3.89 in 2023/2024. In a bid to bridge this divide, English Heritage is launching a year-long fundraising appeal to ensure the work it does for schools and education groups can continue at the same rate.
We have also revealed regional differences in how many school trips are taken, with historic sites in the affluent South East receiving considerably more school visits than those in other areas of the country, despite other regions containing more historic sites. On average in 22/23, a historic site in the South East welcomed almost eight times the number of schoolchildren as one in the North West, almost seven times as many as one in the North East and five times as many as one in East Anglia.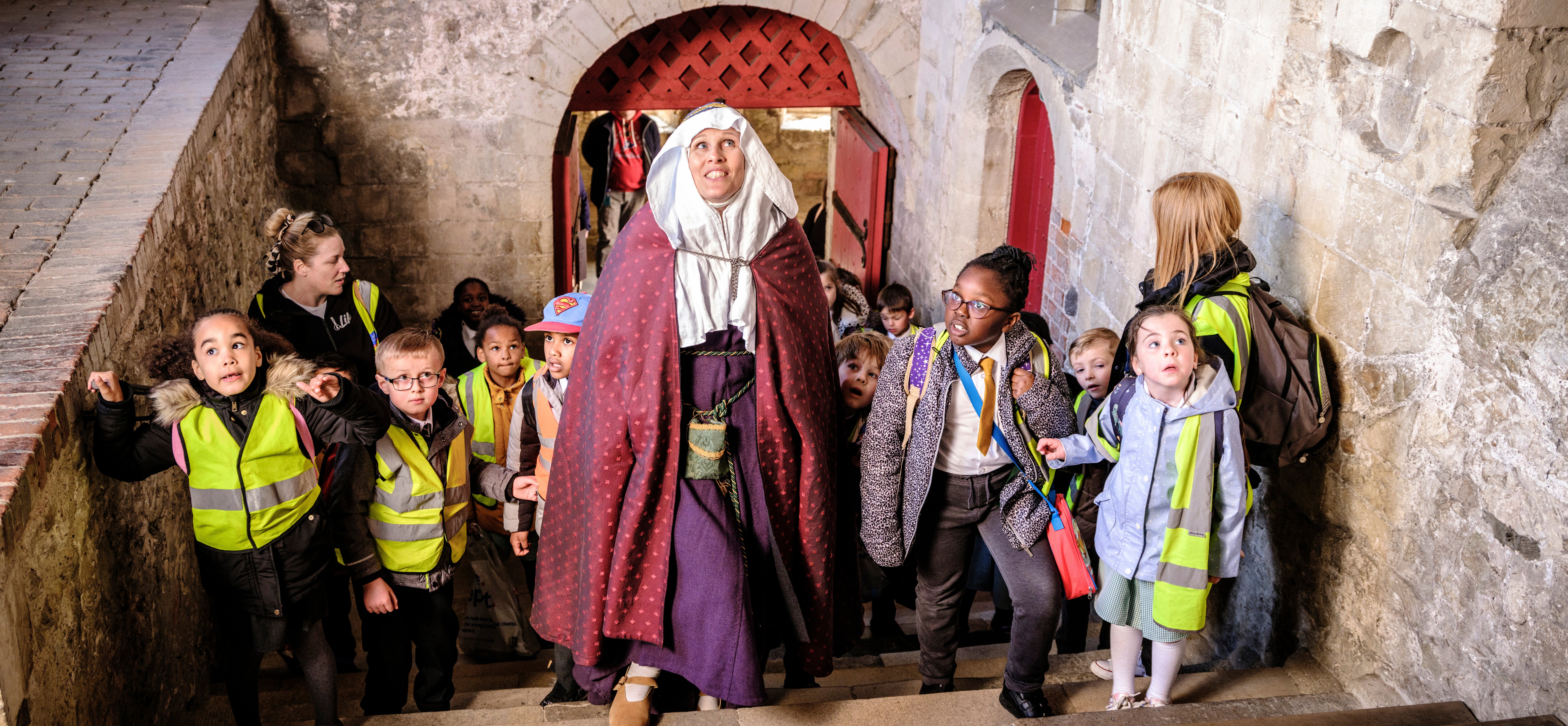 83% of all school visits to English Heritage sites are free visits, with the remaining 17% consisting of immersive, expert-led Discovery Visit workshops. Overall, school trips remain 28% down since covid, which English Heritage attributes predominantly to the cost of living crisis rather than the enduring effects of the pandemic. With schools increasingly unable to afford school trips, the charity believes it is more important than ever to keep offering educational trips free-of-charge.
Dr Dominique Bouchard, Head of Learning and Interpretation at English Heritage, said, "For many children, a school outing is the only chance they get to discover the very places where history was made. Visiting these places, touching the same stones, seeing the same sights and listening to the same sounds as those who made history is the best way to bring the subject to life. Learning about the Battle of Hastings in a classroom can never offer the same depth of understanding as visiting the actual battlefield, seeing the landscape and even recreating the fight.
"And the benefits extend far beyond the topic being studied. A school trip to one of our sites can have a lifelong impact on children – it can broaden their horizons, develop their sense of self-worth, enable them to strengthen their relationships with teachers and peers, and so much more.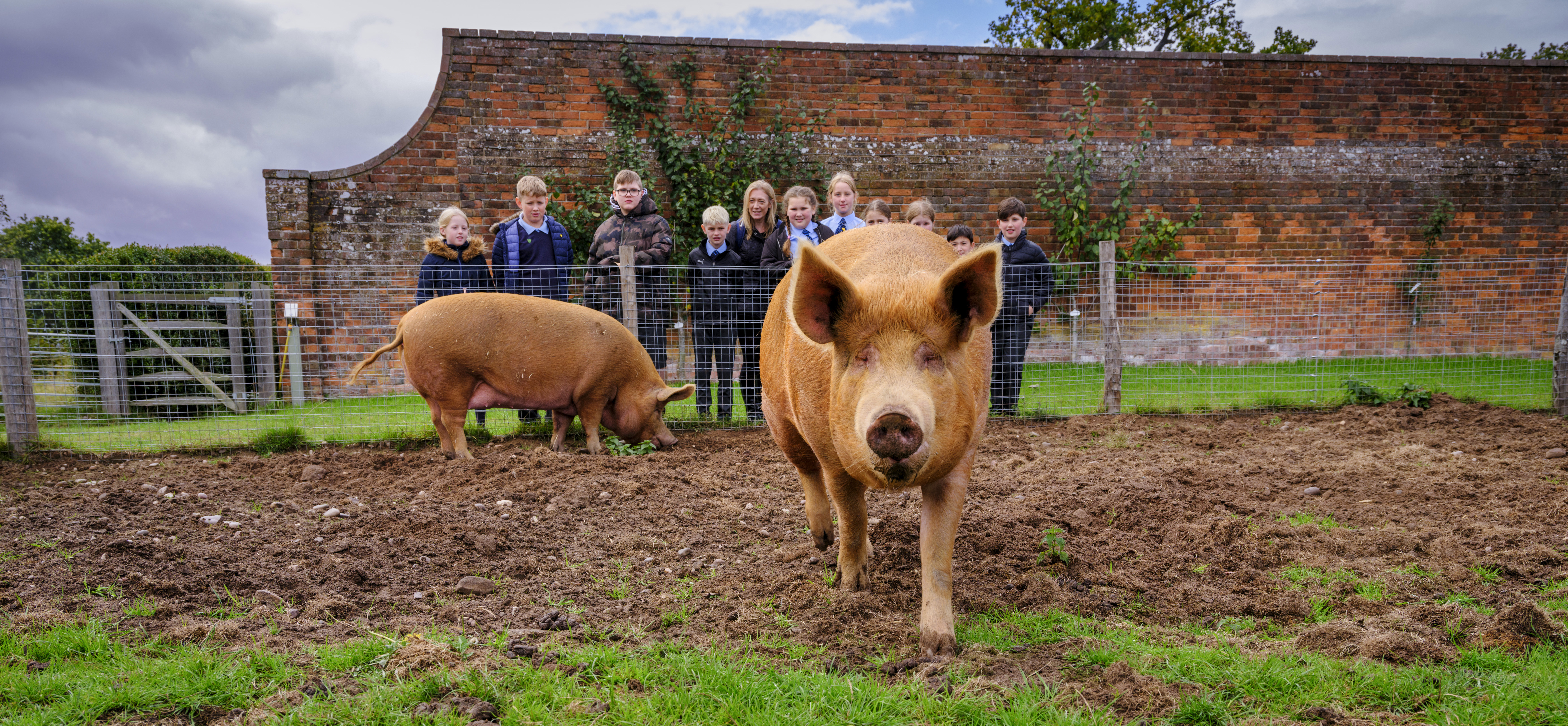 "As a charity, one of our main purposes is to provide everyone with memorable learning experiences. Our educational visits are a vital part of this. We are one of the only paid-entry providers in the UK to offer free school trips and we do this because we want to instil a lifelong love of learning in every single child. However, over the course of the past three years, the cost of providing school trips for free has increased by 63% and it is becoming increasingly difficult for the charity to absorb these costs. Under no circumstances do we want to stop offering free school trips and it is for this reason that we are launching a public appeal to raise much-needed funds."
English Heritage offers free self-led trips to more than 400+ historic sites, and expert-led Discovery Visit workshops at 27 sites, for pre-booked learning groups. Any school can visit an English Heritage site for free on a self-guided visit. Discovery Visits cost £100-200 for an immersive half day or full day session with an expert, offering memorable, hands-on experiences linked to the national curriculum. Visits must be booked online at least 14 days in advance. For more information on the charity's programme of school trips, to download teaching resources or to book, visit www.english-heritage.org.uk/learn/school-visits
For more information on the fundraising appeal or to donate, please visit www.english-heritage.org.uk/learning-appeal