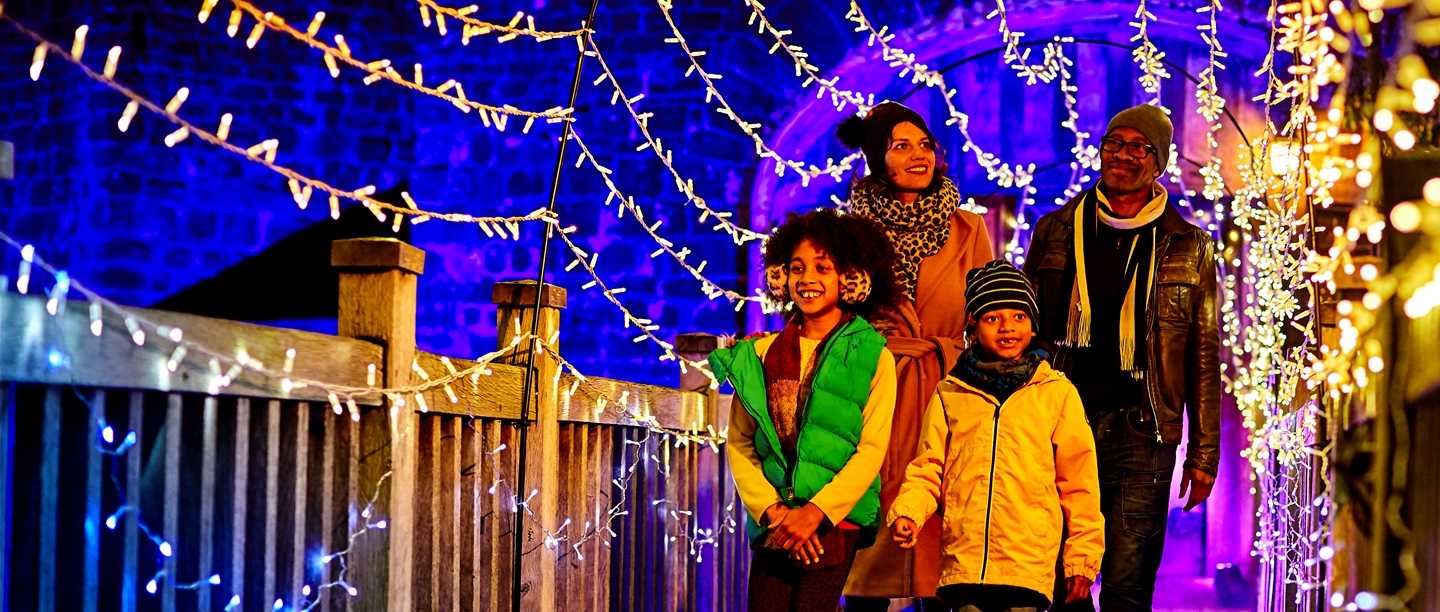 ENCHANTED EVENTS
Gather your friends and family this winter and experience the past in a spectacular new light. Visit Audley End House and Gardens, Eltham Palace and Gardens and Walmer Castle and Gardens on selected nights throughout December and discover a magical world of illumination, sound and colour.
Marvel at the historic buildings being bathed in light as you warm up with a glass of mulled wine and toast a marshmallow under the night sky. You can even hop on a traditional fairground ride and stock up on Christmas gifts and tasty treats in our shop.
Enchanted events
Our Enchanted events are returning to three English Heritage sites this year - select your preferred site below to book your place online.
Enchanted Audley End House and Gardens

Fri 2 - Sun 4, Thurs 8 - Sun 11, Thurs 15 - Sun 18, Tues 20 - Fri 23, Tues 27 - Fri 30 Dec 2022

Enchanted Eltham Palace

Fri 2 - Sun 4, Thurs 8 - Sun 11, Thurs 15 - Sun 18, Tues 20 - Fri 23, Tues 27 - Fri 30 Dec 2022

Enchanted Walmer

Fri 2 - Sun 4, Thu 8 - Sun 11, Thu 15 - Sun 18, Tue 20 - Fri 23, Tue 27 - Fri 30 Dec 2022