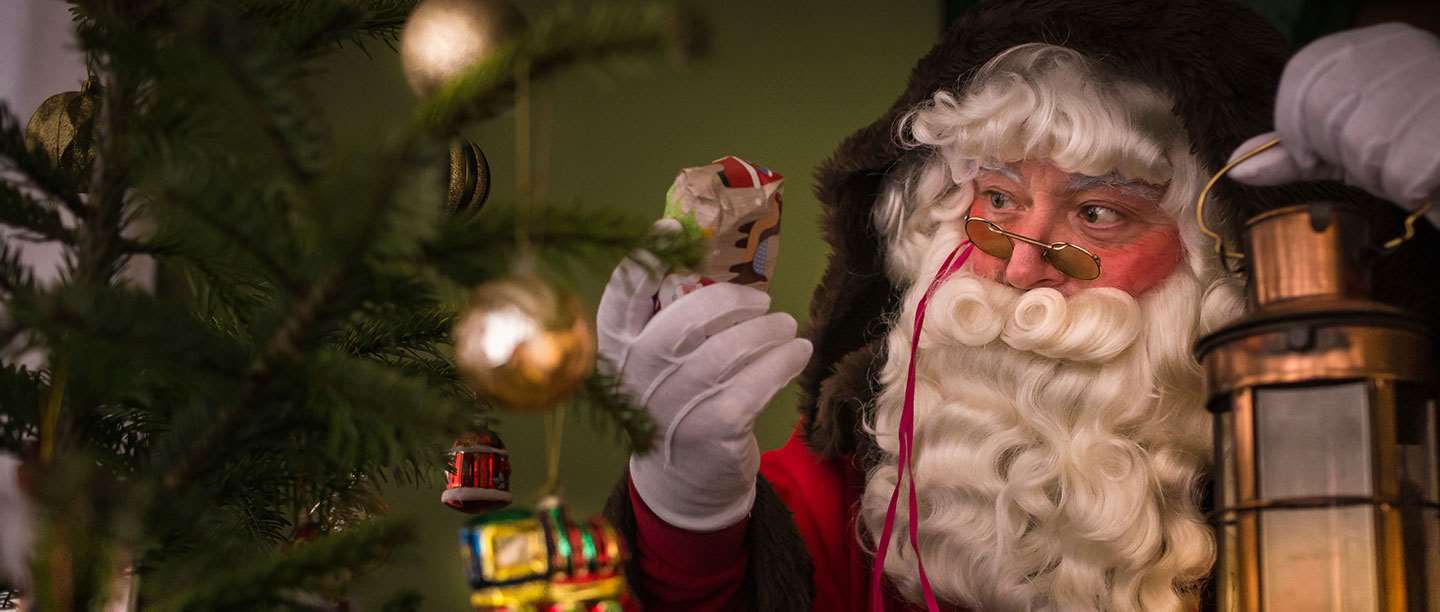 Christmas 2019
Celebrate the festive season with family and friends at our historic places. Find an event near you and learn about the history of some of your favourite Christmas traditions.
Plan a refreshing winter walk in England's historic landscapes with our walking guides, or take a short break in the places where history happened.
Christmas Carols From Bolsover Castle
Enjoy traditional Christmas carols to help you get you into the festive spirit.
In this special performance the Chesterfield Philharmonic Choir, conducted by Steven Roberts, present O Come, All Ye Faithful, Away in a Manger and Hark! The Herald Angels Sing in the beautiful surrounds of this historic castle.
Watch on YouTube
Winter opening times map
Find a historic home, castle or abbey near you, or plan a getaway as you prepare to ring in the new year.
Click on a property in our interactive map to discover how you can plan a day out near you.
Opening times vary throughout the winter season, and some places may be impacted by adverse weather, so please check specific property opening times before you visit.
Visit our map
Victorian Inspired Christmas Crafts
The Victorians popularised many of the Christmas traditions we still enjoy today and they loved decorating their homes during the festive season. Many of their decorations were homemade – watch our video to learn how to make your own Victorian-style Christmas crackers, gilded walnuts, pin-prick cards and paper flowers.
Watch on YouTube
CHRISTMAS PODCASTS
Learn more about our historic properties and collections in our weekly podcast. Join presenter Charles Rowe as he meets leading experts to find out about the people and places that helped to shape England's history.
Throughout the festive period we will be exploring the origins of Mead, learning which Christmas traditions were invented by Victoria and Albert, and finding out about the raucous Christmas party planner of the past, the Lord of Misrule.
DISCOVER OUR PODCASTS
The rise of mead: the world's oldest alcoholic drink

Once the Vikings' drink of choice, mead now has a new and growing following of people who are putting a modern twist on the historical classic. To celebrate the revival of this golden brew, we head into the studio with resident expert Cameron Moffett to discover the history of the world's oldest alcoholic drink.

Celebrating Christmas with Queen Victoria and Albert at Osborne

Osborne curator Michael Hunter to reveals how Queen Victoria and Prince Albert celebrated Christmas. Discover how the royal couple popularised a new way of seeing in the festive season, how Prince Albert was instrumental in bringing German traditions to Britain and what Christmas was like for the servants working at Osborne.

A weird and wonderful history of Christmas

English Heritage Trustee Ronald Hutton discussed weird and wonderful Christmas traditions. Listen on to discover the story behind Santa Claus, the yule log and Christmas cards, carols, trees and stockings, not to mention the puzzling traditions of kissing under mistletoe, wassailing, Mummers' plays and the Lord of Misrule.
Christmas treats for everyone
Take a festive break
Immerse yourself in England's colourful past by staying in one of our unique and historical properties. From cosy cottages to gatehouse towers to beachside retreats, book your stay today and make this festive season a memorable one.
As other visitors leave, you can explore the historic site all by yourself. Soak up the unique atmosphere of the sun setting on hundreds of years of history and, come morning, see it light up some of the most iconic sights in the country.
See our Holiday Cottages
Winter Gardens

Our historic places are enchanting in the colder seasons so make the most of rewarding garden walks and sparkling wintry views.

Winter Walks

Enjoy walks that take in some of our most atmospheric properties and read about the best places to escape the crowds.

Scenic Motorway Stops

Escape the rush of traffic, stretch your legs, avoid the queues for the loos - stop off to explore England's story instead.