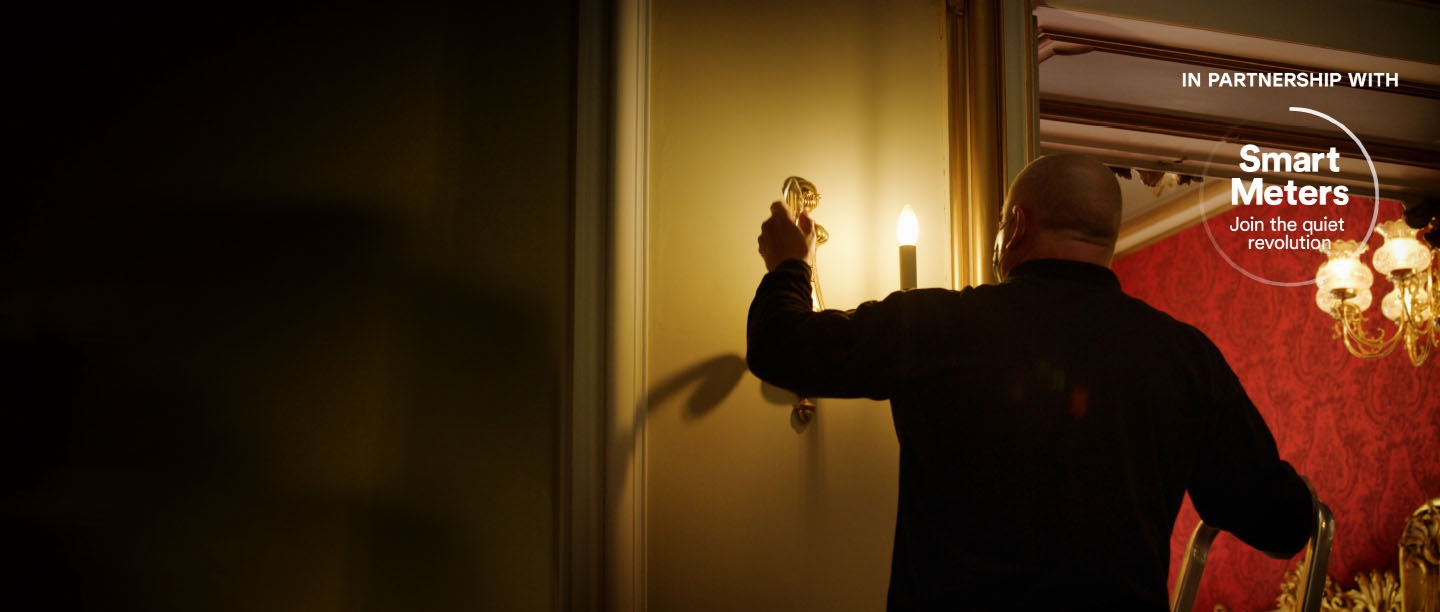 Our strategy for tackling the climate emergency
Climate change is one of the biggest challenges facing our historic sites, but we're reducing energy use and working towards a low-carbon, low-waste future through our sustainability strategy. And we've partnered with Smart Energy GB to showcase the benefits of installing smart meters and other energy-saving measures.
PLANNING FOR A MORE SUSTAINABLE FUTURE
With the effects of climate change being felt at our historic properties across the country, including seemingly impenetrable fortresses such as Hurst Castle, we're taking action to tackle the greatest issue of our age.
Through the roll out of our sustainability strategy, we're making changes to reduce our impact on the environment and address other issues such as single-use plastics, sustainable procurement for our shops and cafés, and waste management.
READ MORE
SMART SOLUTIONS FOR SAVING ENERGY
By taking steps to improve efficiency at some of our most energy intensive sites, we're already making huge progress – and saving money too.
Discover how we're embracing green technology at Wrest Park in Bedfordshire and how the installation of a conservation heating system has reduced energy consumption by 40% at Apsley House in London. We also reveal how the introduction of smart meters is helping us to monitor energy use across the estate and play our part in upgrading the nation's energy infrastructure.
READ MORE
SMALL CHANGES TO MAKE A BIG DIFFERENCE
Looking to the future, there is always more we can do. Learn how we plan to meet our sustainability goals through various measures, including recruiting 'green champions', improving waste management and managing energy use more efficiently.
We also reveal how our site teams are playing their part in reducing energy use at the places they work and how we can all make small changes, such as installing LED light bulbs or installing smart meters, to make a big difference collectively.
READ MORE
SEE OUR SUSTAINABILITY STRATEGY IN ACTION
Watch our videos to find out more about the issues we're facing and the steps we're taking to embrace a low-carbon future.
Discover the impact climate change is having on the historic properties in our care and how we're protecting them for future generations to enjoy.

REDUCING ENERGY USE AT WREST PARK

Find out how we're reducing the energy we use at Wrest Park, using tools such as smart meters, as well as harnessing the power of green technology.

Planning for a More Sustainable Future

Find out how we're reducing our carbon footprint, including phasing out single use plastics, championing organic food growing and supporting biodiversity.