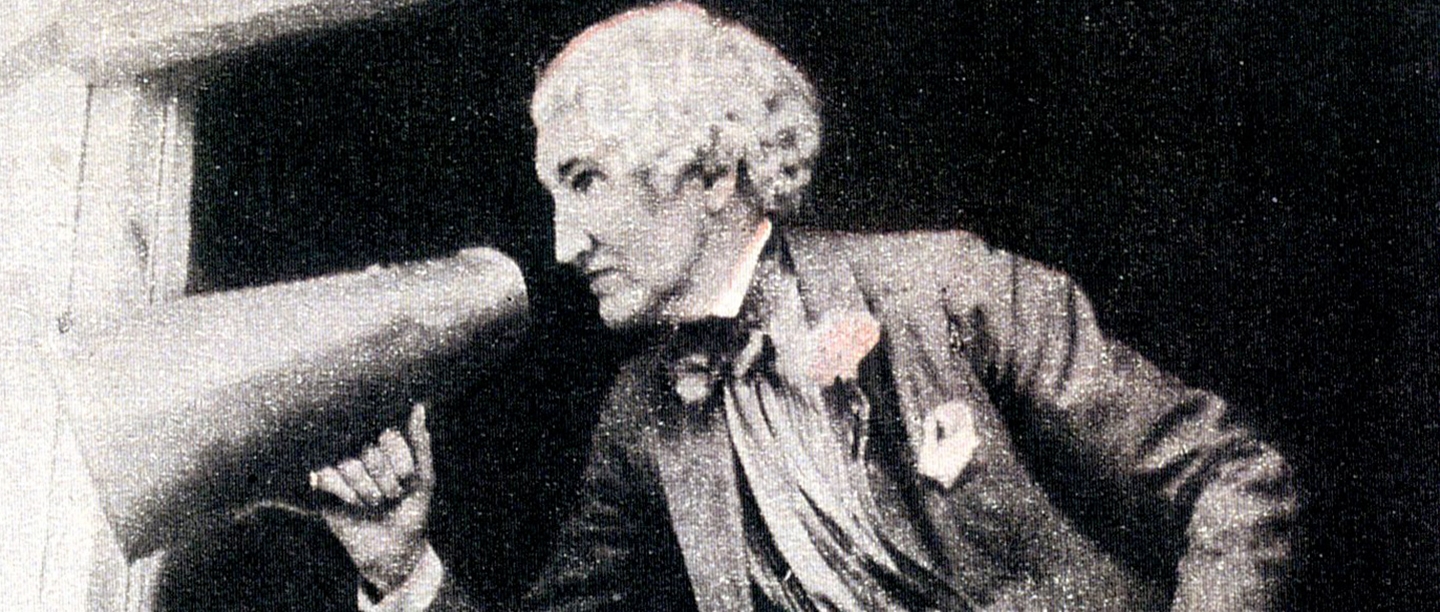 Episode 1: A 1930s Pioneer – The First Female Pageant Master
The early 20th century saw a craze for historic pageants – huge theatrical events with casts of thousands. Gwen Lally called herself England's first female pageant master, and in 1932 she arrived at Battle Abbey in Sussex with great ambitions for her latest show. It was unusual for a woman to wield such power, but even more unusual was her decision to wear masculine clothes. This was a woman who pushed the boundaries.
Join presenter Josie Long as she uncovers this story for Episode 1 of Speaking with Shadows – the podcast which listens to the people that history forgot.
Listen
For this episode Josie travels to Battle Abbey, site of the Battle of Hastings. With English Heritage curator Kathryn Bedford and Gwen Lally's biographer, Deborah Sugg Ryan, she explores the story of the Battle Pageant and the life of its unconventional pageant master. Josie also meets E-J Scott, Curator of the Museum of Transology, and Francesca Reid (aka drag king Brent Would), to discuss how gender roles have been challenged through performance.
Listen to this episode below, and subscribe to Speaking with Shadows on your favourite podcast platform.
Gwen Lally
Born in 1882, Gwen Lally began her career as an actress, and was renowned for playing only male parts – she later wrote that she was the only actress never to have worn a skirt on stage. She began producing historical pageants in the 1920s, and was said to have the manner of a sergeant-major, directing the action through a megaphone from an elevated crow's nest.
Off stage, Lally was much remarked on for her androgynous appearance and masculine clothes. And although she left no known record of her private life, recent research suggests that she may have had a long relationship with another woman.
Read more about Gwen Lally
Experiments in Gender: Women and Masculine Dress
In the early 20th century women such as Vita Sackville-West, Gwen Lally and Radclyffe Hall adopted masculine styles of dress that were subversive, exploratory and playful. Historian Alison Oram explores how such clothing choices might have expressed increasingly fluid ideas about gender identity and sexuality, as well as sometimes simply being about fashion or practicality.
Read More about masculine dress
Further reading
Bartie, A, et al., 'Battle Abbey Pageant', The Redress of the Past (accessed 5 Sept 2019)
Ryan, DS, 'Lally, Gwen [real name Gwendolin Rosalie Lally Tollandal Speck] (1882–1963)', Oxford Dictionary of National Biography, 2014 (subscription needed; accessed 5 Sept 2019)
King's College London, 'Gwen Lally' (accessed 2 Oct 2019)
Episode Credits
Presenter: Josie Long
Producer: Katharine Kerr for Fresh Air
Contributors:
Kathryn Bedford, English Heritage Collections Curator (South East)
Deborah Sugg Ryan, Professor of Design History and Theory at University of Portsmouth
E-J Scott, Historian, Curator and Queer Cultural Producer
Francesca Reid, performer and creator of the Drag King, Brent Would
Top image: Gwen Lally directing a pageant (King's College London Archives K/PP251/2/8)
ENJOY A FULL YEAR OF ADVENTURE
Become an English Heritage member and take full advantage of free entry to over 400 sites plus free or discounted access to our exciting events programme throughout the year.


Join now from £4.42 per month