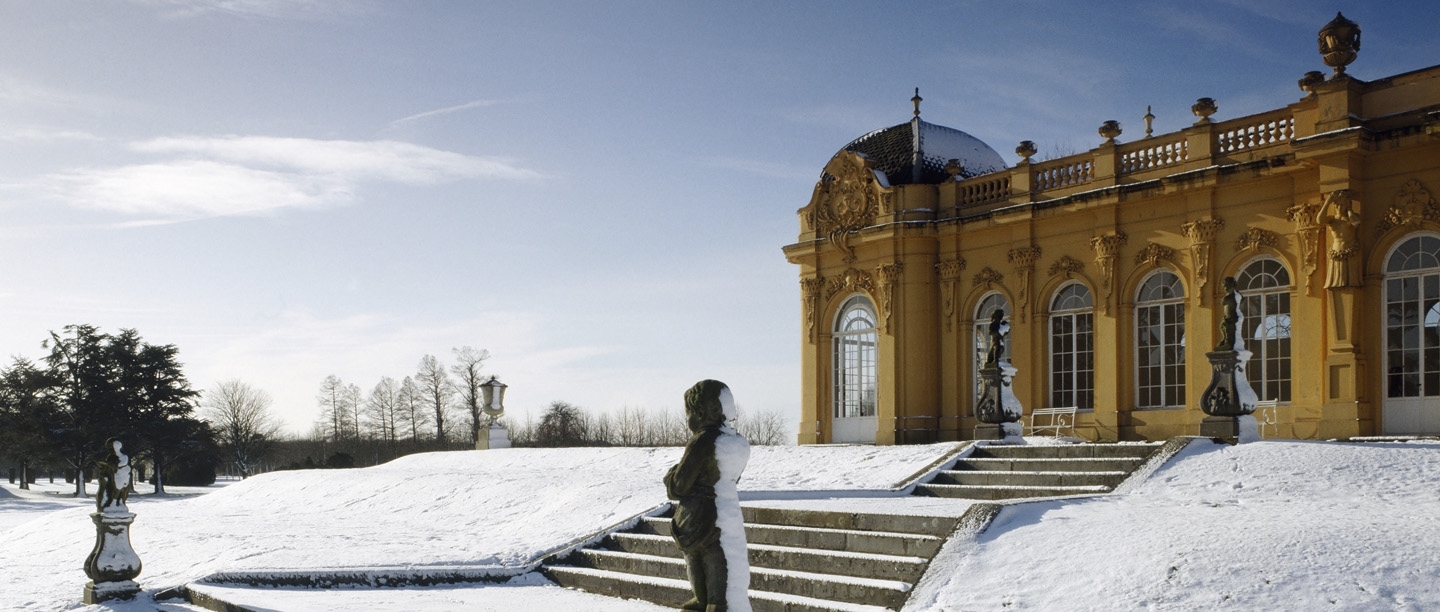 Top 5 Things To Do in January
This January we've got plenty of ideas to help you step into history.
Make the most of the season with a breathtaking winter walk. Or go behind the scenes to discover how we preserve England's history. Read on to discover fascinating people, must-see artefacts and captivating videos.
2. Discover our collections
Our properties are home to some of the country's finest collections of ancient objects. This January, explore vast collections of fascinating artefacts and unearth their history.
Down House in Kent houses an array of scientific tools and personal objects which helped Charles Darwin form his theory of evolution. Ranger's House in London contains the Wernher Collection, which consists of over 700 works of fine and decorative art.
Chesters Roman Fort and Museum was built in the 1890s and includes many of the discoveries unearthed by Victorian antiquarian John Clayton. The collection contains hundreds of fascinating finds from the central section of Hadrian's Wall, ranging from jewellery to religious items and even the famous Corbridge Hoard.
Eltham Palace in London contains a beautiful 1930s art deco mansion, once home to wealthy art patrons Stephen and Virginia Courtauld. Alongside 1930s furniture and fittings, Eltham also contains a collection of Jacobean furniture and several original paintings, including a John Crome. There's even a unique stitched leather map of Eltham.
Plan your visit
3. Enjoy a winter walk
It's time to wrap up warm and go on an adventure. Use our travel guides to make the most of winter.
We've compiled a list of a scenic routes between some of our most atmospheric properties. We also asked our Members for recommendations of their favourite sites to visit during the winter months. Several mentioned that our sites are more peaceful this time of year and offer dramatic winter landscapes.
Many English Heritage properties are dog friendly, so check out this guide of dog friendly properties if you want to bring your four-legged friend along on a winter walk.
Find a winter walk
4. Unearth the Stories Behind the Blue Plaques
Our iconic blue plaques represent extraordinary individuals. Learn more about their contribution to history and the people behind the plaque.
With over 900 official plaques there's plenty of history to choose from. Many plaques play tribute to the work of talented individuals working in the medical field, dubbed Heroes of Health. Pioneering women also hold many plaques, as their exceptional efforts brought about the access to education and employment for women. An increasing number of blue plaques celebrate black history, such as that of Ellen and William Craft. The Crafts were African American freedom fighters who fled to Britain where they continued to support anti-slavery efforts. Several plaques are dedicated to LGBTQ figures, many of whom helped to challenge public perceptions of gender and sexuality in the fight for equality.
Find out more
5. Learn about the science that goes into our conservation
With half a million artefacts in the English heritage collection, the work completed by our conservators, conservation scientists and collections care assistants is vital.
The conservation efforts encompass a vast amount of artefacts, including unique clothes and original paintings. And much work goes into preserving the buildings and gardens themselves. In order to maintain these irreplaceable pieces of history, we control light, humidity, insects, mould, pollution, temperature, vibration and cleaning methods. Relying on science to inform our decisions often calls for first hand research and collaboration with other institutions.
One research project - Operation Clothes Moth - relied heavily on the public's participation. Over 4500 clothes moth traps were distributed to collect data of rising moth numbers. The results informed our strategies to prevent infestations and damage to items of historic clothing.
Find out more