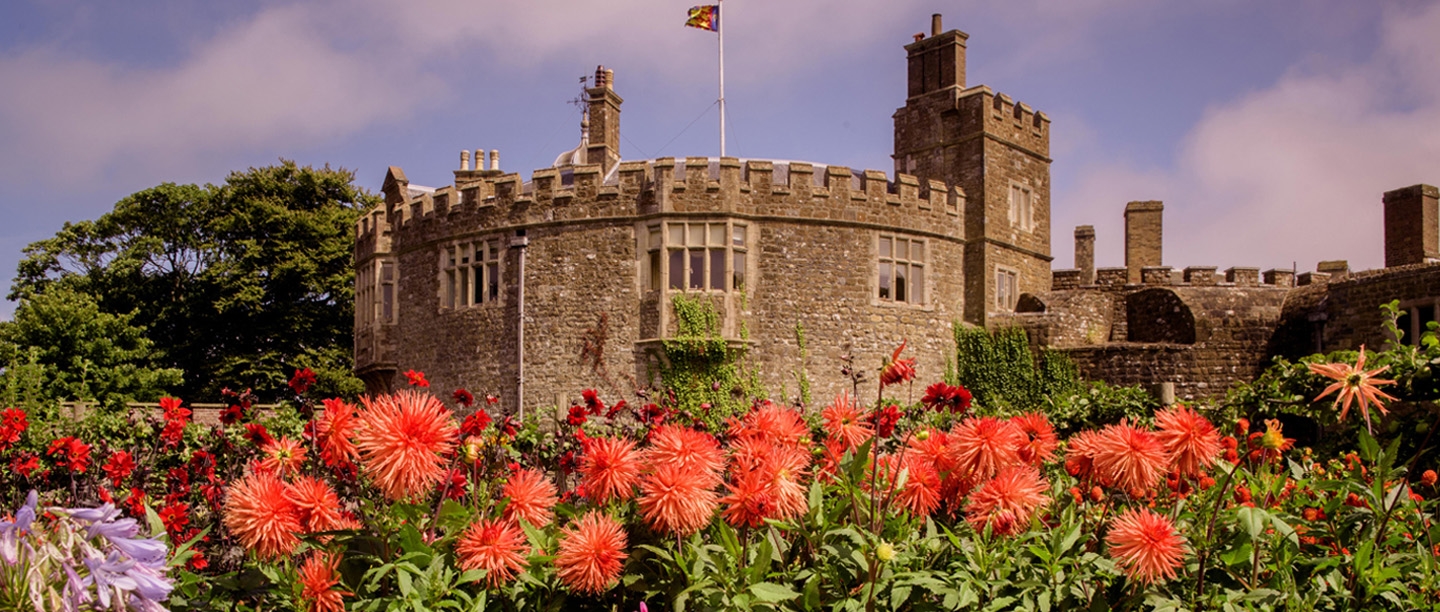 TOP 5 THINGS TO DO IN MARCH
This March, we've got plenty of ideas to help you to step into history.
Learn about the achievements of pioneering women, discover how extraordinary gardens have evolved over time, or listen to history on the go, with the English Heritage podcast. Read on to discover fascinating people, must-see properties and captivating videos.
1. Celebrate Women's History Month
March is Women's History Month, an international month of highlighting and honouring the vital role of women in history. Join in the celebration by finding out more about the triumphs and tribulations of our nation's remarkable women.
Our blue plaques scheme commemorates the lives and achievements of many influential figures. This March we focus on the remarkable women behind some of our blue plaques and follow in the footsteps of outstanding women who made history, from pioneers of nursing to the mathematician thought to be the world's first computer programmer.
Discover History on Stage's fantastic play about Woman's Sunday and the Suffrage movement. This moving and informative play tells the stories of two women from contrasting social backgrounds, both united in the demand for female suffrage.
Explore our articles on inspirational women, from their ground-breaking achievements to their role in challenging the conventions of their day. Some of these women lived, worked, stayed (or sadly were imprisoned) at our sites. Visit our Women in History pages to learn more about these remarkable, trail-blazing women who helped shape our nation's story.
Find out more
2. Have a Mother's Day adventure
This Mother's Day, do something special and enjoy a family day out in some of the best surroundings and spectacular historical structures England has to offer. Explore our historic gardens and enjoy delicious cake in our superb tearooms.
Try our list of hidden gems, for a memorable day out: an excellent example is Kirby Hall in Northamptonshire, one of England's greatest Elizabethan and 17th century houses, now semi-ruined yet retaining its rich and unique decoration. Or feast your eyes on the attractive sensory garden at Barnard Castle, a 12th century fortress in County Durham with fantastic views over the Tees Gorge.
Mother's Day is of course one of the busiest times for florists. Make sure you give a meaningful floral gift by exploring our guide to the traditional symbolic meanings of flowers. Alternatively, our range of unique Mother's Day gifts are sure to make her smile.
Plan your visit
5. Uncover iconic histories
Our properties have been witness to many important historical events and have played host to many intriguing people. Find out more about the marks they left on our sites and what we can uncover about their lives.
There's lots to learn about Stonehenge's First World War aerodrome or the forgotten story of the black prisoners of war held at Portchester Castle. How about how a prominent country house, such as Audley End House and gardens, functioned in Victorian times. Discover how Charles II escaped by the skin of his teeth from Parliamentary forces by hiding in an oak tree, or the role of Dover Castle in Operation Dynamo and the Dunkirk evacuation.
Delve into our history pages to discover more about our sites, how they have changed over time and the characters who made them what they are today.
Find out more