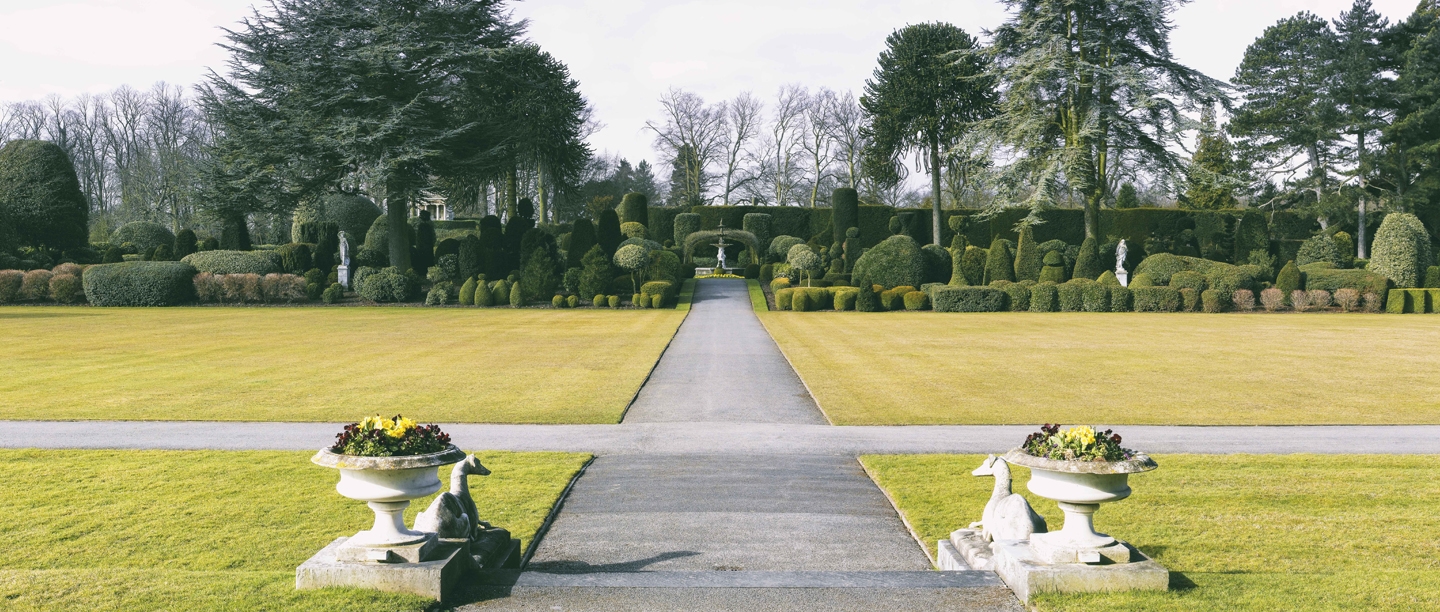 Top 5 Things To Do in May
This May, we've got plenty of ideas to help you to step into history.
Enjoy eventful days out in history, take part in a Guinness World Record attempt at Whitby Abbey and visit beautifully restored buildings. Read on to discover fascinating people, must-see properties and captivating videos.
1. Celebrate the Re-opening of Marble Hill
May 21 marks the end of a massive conservation and revival project of Marble Hill in Twickenham. The site will re-open to visitors for the first time since the £6m investment began in 2019. Marble Hill was built in the 1720s by Henrietta Howard, Countess of Suffolk. She was a remarkable woman who overcame personal adversity to become an extraordinary figure in Georgian court society and a member of a dynamic circle of writers, poets and politicians. Her friendship group of fashionable connoisseurs helped her to plan the house and gardens of Marble Hill, with notable contributions from the poet Alexander Pope.
Marble Hill remains one of the best places in England to evoke the atmosphere of aristocratic Georgian life at its most stylish. The conservation project has revived both the house and its 66-acre landscape, with major improvements to the facilities across the public park, including a rejuvenated play area, café and sports pitches. These improvements aim to make Marble Hill more accessible and attractive to a diverse range of users of the park and house. This May will be the perfect time to explore the Palladian Villa and to discover the changes we have made. Over the opening weekend visitors will be able to tour the house, enjoy music and theatre productions in the gardens and take part in family-friendly activities.
Visit Marble Hill
2. Join in a Guinness World Record Attempt
To celebrate 125 years since Bram Stoker's legendary novel Dracula was published, we're attempting to break the GUINNESS WORLD RECORDS™ title for the largest gathering of people dressed as vampires. The event starts at 6.30 pm on the 26 May at a place long-associated with the Dracula story, gothic Whitby Abbey, and is free for anyone wearing traditional vampire costume. Visitors will be treated to scenes from Dracula by 'Time Will Tell Theatre', and there will be a bar and live music, alongside Whitby Fish and Chips, marshmallows and Victorian sweets.
Whitby Abbey is the perfect place to hold this celebration as Bram Stoker's holiday to Whitby in 1890 provided him with atmospheric locations for a Gothic novel – and a name for his famous vampire. Many of the key scenes of the novel are set in Whitby, including Dracula's dramatic arrival from Transylvania, on board the Demeter, from which he leaps in the form of a black hound, and bounds up the 199 steps towards the abbey. Dracula was an instant bestseller and has now been translated into multiple languages and gone on to inspire over 200 feature films. Join us in celebrating this extra-ordinary novel in some of its iconic surroundings.
Book your tickets
4. Explore the Royal Connections with our sites
This year Queen Elizabeth celebrates 70 years on the throne, cementing her rule as the longest reigning of any English monarch. Who are our other long-reigning monarchs, how did their reigns change England and how these monarchs are connected to our sites?
Did you know Charles I was once imprisoned at Carisbrooke Castle? Or that the gardens at Kenilworth Castle were built as a gesture, probably with romantic intentions, for Queen Elizabeth I?
We care for many culturally significant properties, which have welcomed Royalty under their roofs, and these buildings have witnessed many important moments of royal lives: Today you can visit Queen Victoria's 'little paradise', Osborne, her Isle of Wight holiday home for over 50 years. Many rooms are still filled with their original furniture and works of art, while the planting in the grounds is to Prince Albert's designs. In addition, at Boscobel there remains the descendent of the legendary Royal Oak, where King Charles II hid from Parliamentarian forces.
Find out more
5. Learn about the Pioneers of Nursing
In early medicine, nurses were often the unsung heroes, working behind the scenes to ensure the running of an orderly and spotlessly clean ward and fulfilling the day to day care of patients. In honour of International Nurses' Day, May 12, why not learn about the history and heroes of this noble profession.
Several of our blue plaques are dedicated to people who helped to revolutionise nursing: Arguably the most famous nurse, Florence Nightingale has a plaque at the site where her Mayfair home once stood. Other plaques honour Ethel Gordon Fenwick, who campaigned successfully to raise the status and standards of nursing, and Mary Seacole, pioneering nurse and a heroine of the Crimean War. A blue plaque outside London Hospital in Whitechapel is dedicated to Edith Cavell, pioneer of modern nursing in Belgium and a heroine of the First World War. She took sole charge of the St Gilles hospital, which became a centre of resistance and hid Allied soldiers in the hospital, giving them false papers and helping them to escape German-occupied Belgium. Dame Maud McCarthy was the most senior nurse on the Western Front during the First World War; by 1918, she was in charge of over 6,000 British, Imperial and American nurses and a blue plaque marks her former home in Chelsea. She successfully raised the morale of her staff and worked hard to maintain adequate numbers of trained nurses, in spite of constant shortages.
Find out more