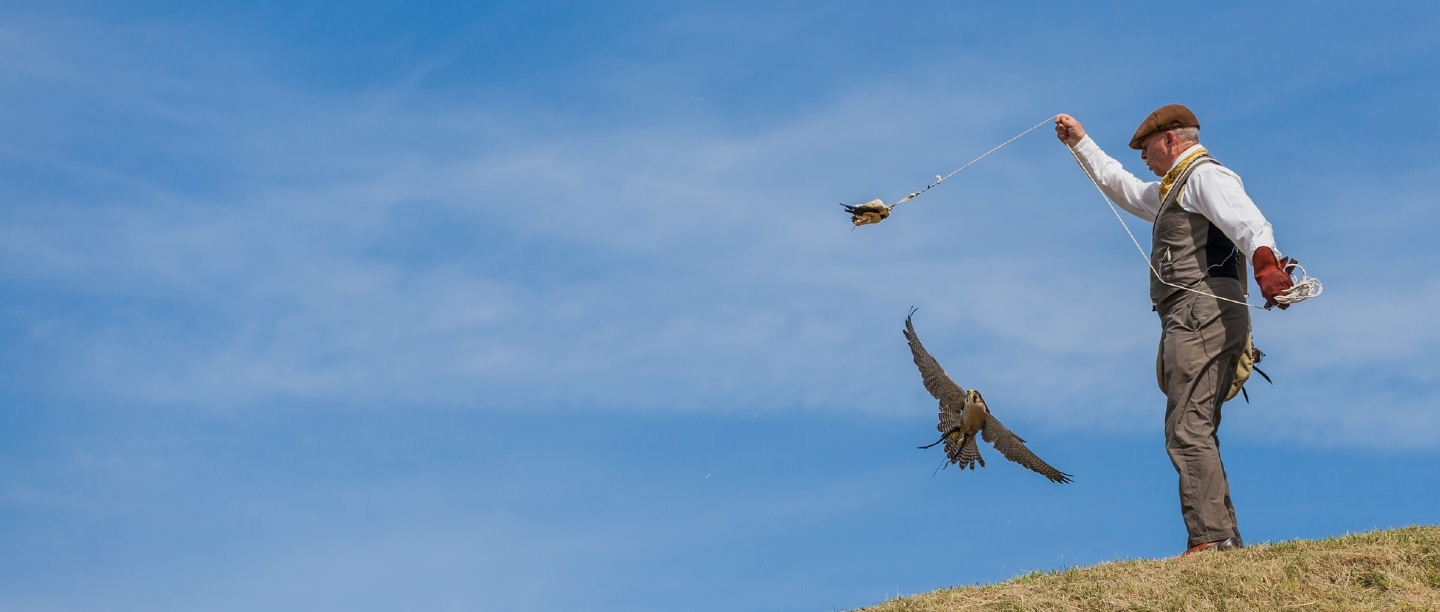 Top 5 Things To Do in September
Go behind the scenes at England's most beautiful historic gardens with horticulturalist Hazel Gardiner. See history come to life with our programme of late-summer events. Discover the legendary rocks of Stonehenge from a new perspective with some help from a rock legend.
Here's our pick of the best ways to enjoy English Heritage this month.
Salisbury Cathedral, as it stands today, was completed on 29 September 1258. The building had been re-sited from Old Sarum after relations between the military and the clergy soured, but the foundations of the original cathedral can still be clearly seen at Old Sarum.
Queen Elizabeth I was born on 7 September 1533. The medieval fortress at Kenilworth Castle was transformed into a palace to impress Elizabeth. Visitors today can walk in her footsteps in the castle walls, Elizabethan Garden and Leicester's Building.
Britain moved from the Julian to the Gregorian calendar in September 1752, leading to the 'English calendar riots.' The Julian calendar, first implemented by Julius Caesar during Roman occupation, gave way to Pope Gregory XIII's version and 11 days were 'skipped' in the process.
1. Explore England's historic gardens
Late summer is a fantastic time to visit England's many varied historic gardens. From sweeping parklands and luscious woodlands, to intricate parterres and spectacular water features, our places are home to some of the most beautiful outdoor spaces in the country, waiting to be discovered.
In our new video series, join horticulturalist Hazel Gardiner as she explores some of these unique spaces. This month Hazel visits Kenilworth Castle to find out how the formal garden created for Elizabeth I is maintained for visitors to enjoy today.
Plan your garden visit
2. Try this unusual Victorian veg dish
Mrs Crocombe is back at work in the kitchens at Audley End House and she's been cooking up a delicate vegetable dish using an unusual ingredient from Mr Vert, the gardener: Sea Kale.
The flowering plant is found growing wild along Britain's coastlines, but in Mrs Crocombe's day would have been grown under forcing pots. In fact, sea kale is still grown in the gardens at Audley End House today.
Follow along (using celery if you prefer) as Mrs Crocombe guides you through preparing this authentic 19th-century delicacy.
Watch on YouTube
3. Plan an Autumn Staycation
As the leaves begin to turn and we transition from summer into autumn, many of us are looking for somewhere to get away for a change of scenery.
Many of our sites are home to exclusive — and historically interesting — holiday cottages, fitted out with everything you need for a luxurious stay in the grounds of a historic site.
You'll enjoy a welcome hamper on arrival, free entry to our sites and events during your stay and exclusive discounts, all while living in unique surroundings. From royal gatehouses to castle towers and even a Naval College cricket pavilion, these holiday homes are truly unique.
Browse our cottages
5. Discover the photographic history of Stonehenge
Stonehenge is one of the most photographed historic sites in the world, inspiring generations of visitors. Our current exhibition at the Stonehenge Visitor Centre, Your Stonehenge, documents 150 years of family photographs at the monument. But the oldest of these, taken in the 1860s, was recently discovered in the personal collection of a well-known collector: Queen guitarist, Dr Brian May.
September 2021 is your last chance to see this stereoscopic (3D) image as part of the exhibition at Stonehenge, before it returns to the Brian May Archive of Stereoscopy.
Book tickets
Plus... don't miss out on our autumn and winter events
Next month sees the return of our ever-popular Halloween events, and tickets will go on sale in September. From spooky days out and woodland walks for the whole family, to our terrifying ghost tours for grown-ups only, there's something for everyone. Find out more and book your tickets
Tickets will also go on sale this month for our Enchanted events in December, where you can explore themed light trails in the grounds of historic castles, abbeys and stately homes. Afterwards, treat yourself to a glass of mulled wine or toast a marshmallow under the night sky. Then have fun on a traditional fairground ride and visit our shop to stock up on original gifts. Find out more and book your tickets