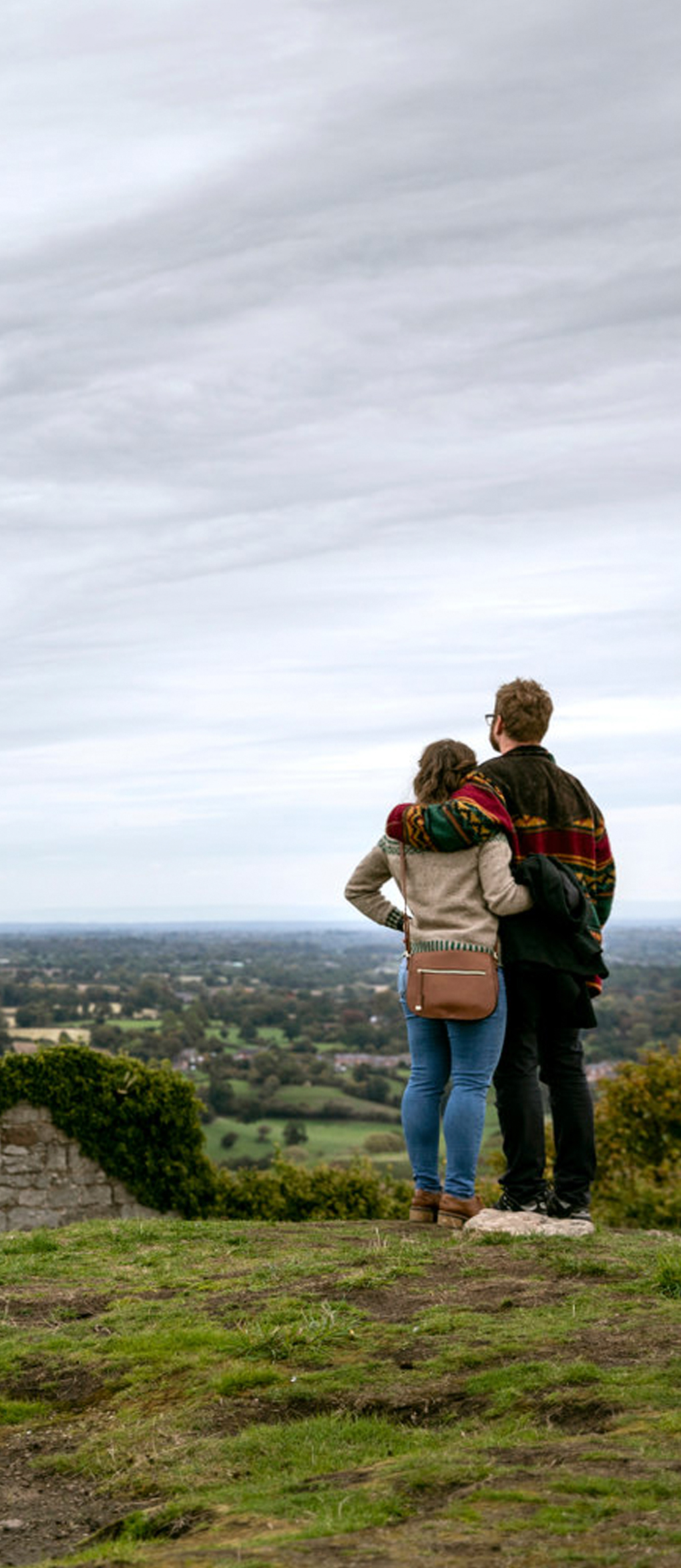 Welcome to Beeston Castle
We have introduced limits on visitor numbers to help keep everyone safe, and you won't be able to visit without your booking confirmation. If you're a Member, your ticket will be free, but you still need to book in advance. Click here to book your visit.
Although things might be a little different when you visit, you'll still be able to enjoy exploring the places where history really happened. And you'll still be given a warm and safe welcome by our friendly – if socially distant – staff and volunteers.
Please click here for more information about the safety measures you can expect when visiting as well as our FAQs.
The castle - Beeston castle is open for you to enjoy.
Woodland walk - Our woodland walk is open to explore while keeping to social distancing rules.
The roundhouse - The inside of the roundhouse won't be open for visitors but it can be viewed from the outside.
Cafe - A kiosk will be open for food and drink.
Exhibition - The exhibition space remains closed
Shop – The shop will be open from 18 June offering a range of gifts and souvenirs. There will be a one-way system in place and we encourage contactless payment. You can also visit our online shop.
Toilets - Our toilets are open as usual. Additional hand sanitising stations will be available across the site.
Face coverings - Face coverings must be worn in Beeston Castle's indoor shop, café and all other indoor spaces. We won't be able to give you a face covering, so please come prepared so you don't miss out.
Book your visit
The Castle
Climb to the top of the castle and peer down into the spiralling well below.
This is one of the deepest castle wells in England, steeped in legend as the hiding place of Richard II's lost treasure.
Thought to be buried here in 1399, the treasure has been missing for centuries despite many attempts to find it.


Enchanting Woodland
Enjoy the fresh air as you wander along the winding woodland paths surrounding the castle. The beautiful habitat and surrounding Cheshire landscape is a paradise for walkers and nature lovers.
Beeston is home to a wide variety of wildlife from foxes, rabbits and bats to buzzards and even peregrine falcons.
Exhibition
Re-live 4,000 years of history as you explore the fascinating 'Castle of the Rock' exhibition.
Travel through time from the Bronze Age to Beeston's glory days as a medieval fortress to its ultimate decline in the Civil War.
What we see today is a picturesque ruin of a once formidable castle as captured by Turner in his 1809 painting.