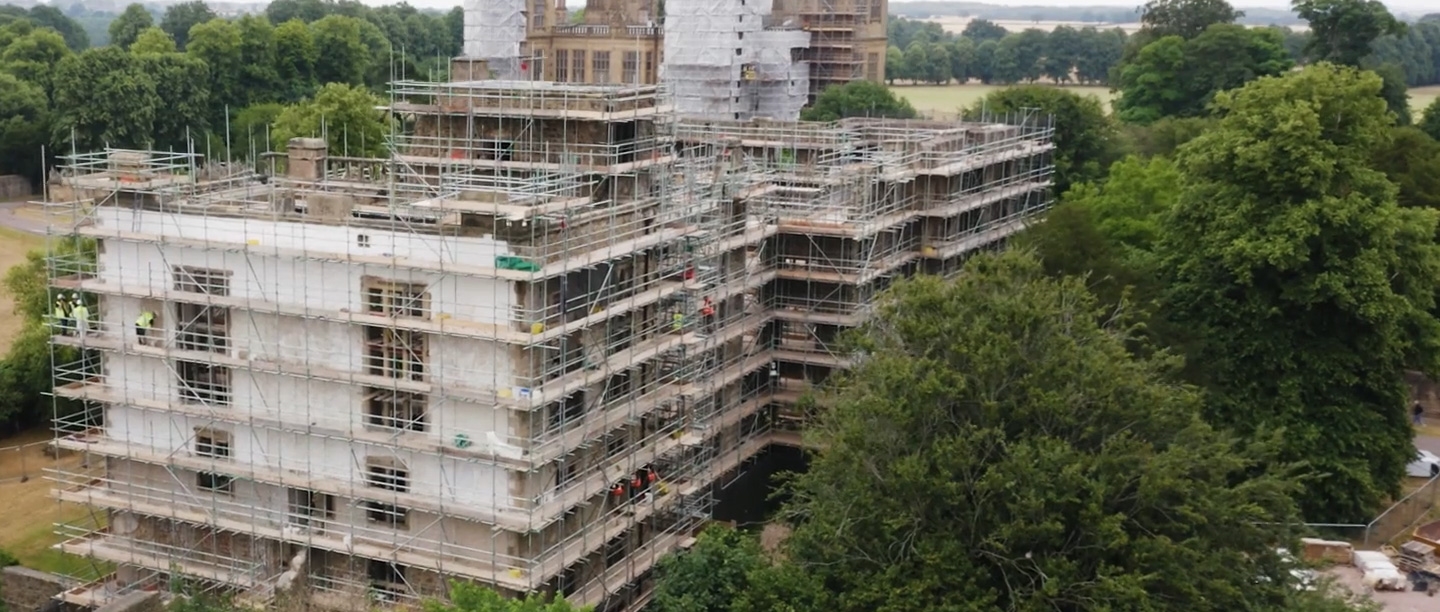 Conserving the Old Hall
In 2022 we invested £1.5 million to conserve the Grade I listed Tudor building for generations to come.
Although Hardwick Old Hall is now a shell, it was one of the most innovative houses of the Tudor period and remains a reflection of Bess of Hardwick's status and ambition.
The Old Hall came into our care in 1959; in addition to regular maintenance, we cleaned the stonework in the 1980s and added the viewing platforms in the 1990s. Now we are working with teams of specialists to stabilise its condition for the future.
Bringing in experts
An unusual variety of different materials still survive within the building, including timber, stone, concrete and decorative plasterwork – and each one requires a specialist approach.
We're also working with ecologists to avoid disturbing our much-loved resident bats, and we're taking care to ensure that vital drainage work doesn't damage any archaeological evidence that may be buried underground.
Go behind the scenes
Watch our video to see specialists at work and find out what it takes to protect the 16th-century Old Hall for generations to come.
Buildings conservation

Read about how our specialists care for over 400 buildings, each with unique conservation needs and challenges.

Bess of Hardwick

Bess of Hardwick was one of the most powerful women of the Elizabethan age, and her houses reflected her status.

Conservation on the road

Our conservation van is on tour again in 2023, hosting hands-on conservation activities for you to join.