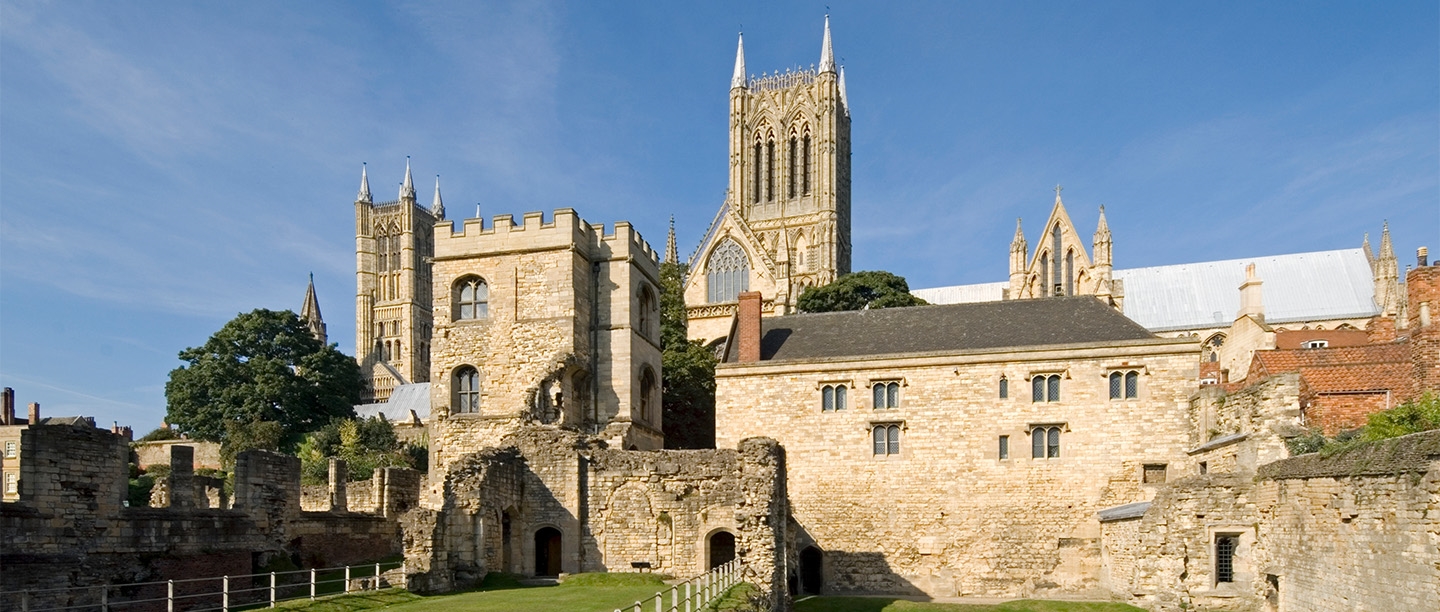 Conserving a Medieval Palace
Our £2.5 million project to conserve Lincoln Medieval Bishops' Palace – the former home of the Bishops' of Lincoln – is now complete. This major investment aimed to halt the decline of the palace's historic stonework and help to stabilise and repair it for the future. The project included 3D laser scanning of the site, repair of the stonework by skilled stonemasons and preventative measures, such as capping the ruin walls and clearing damaged vegetation.
Behind the Scenes
Explore behind the scenes during the conservation of Lincoln Medieval Bishops' Palace. Hear from the specialist conservators and craftspeople working on the site and the unique challenges they faced during this two-year conservation project.
Scanning the Site
A cutting edge 3D survey was carried out using laser scanners to generate an accurate computer model of the palace. The scan provides precise measurements that will allow us to monitor the tiniest changes over long periods of time. When combined with photographic surveys, it allows us to recreate realistic 3D models.
You can explore the 3D models of the Alnwick Tower and the kitchen and chapel areas here.
Why is the Palace important?
The palace is the former home of the Bishops' of Lincoln, which was occupied between the 12th and 17th centuries. It served as the centre of power for the largest diocese in medieval England for nearly five hundred years. The administrative centre of the largest diocese in medieval England, stretching from the Humber to the Thames, its architecture reflected enormous power and wealth. During the Civil War in the 1640s, the palace suffered major damage. The damage from the Civil War along with being exposed to the elements for centuries has resulted in its porous limestone deteriorating.
Ruins at Risk
The palace is in an exposed location and is not protected by a roof. In the winter, trapped water can freeze and fracture the stone. Previous conservation attempts have also caused problems. In the 1950s, cement-based mortar was used because of its strength. However, it is so hard and impervious to water that the historic stonework takes the brunt of any damage. The traditional lime-based mortar we use today are much softer and take the brunt of any decay. Vegetation growth can also cause problems if not kept in check. Plant roots can take hold and grow through the mortar joints damaging the stone.
Repairing the Masonry
Repairing and replacing the damaged stone is a key part of the project and will ensure the palace does not deteriorate further, safeguarding the ruins. Where the stone is damaged beyond repair it will be replaced. This creates the challenge of matching the new stone to the old stone. It is also important that the mortar used is the right strength and matches what already exists. Different samples of mortar and stone have been commissioned to ensure we make the right decision.