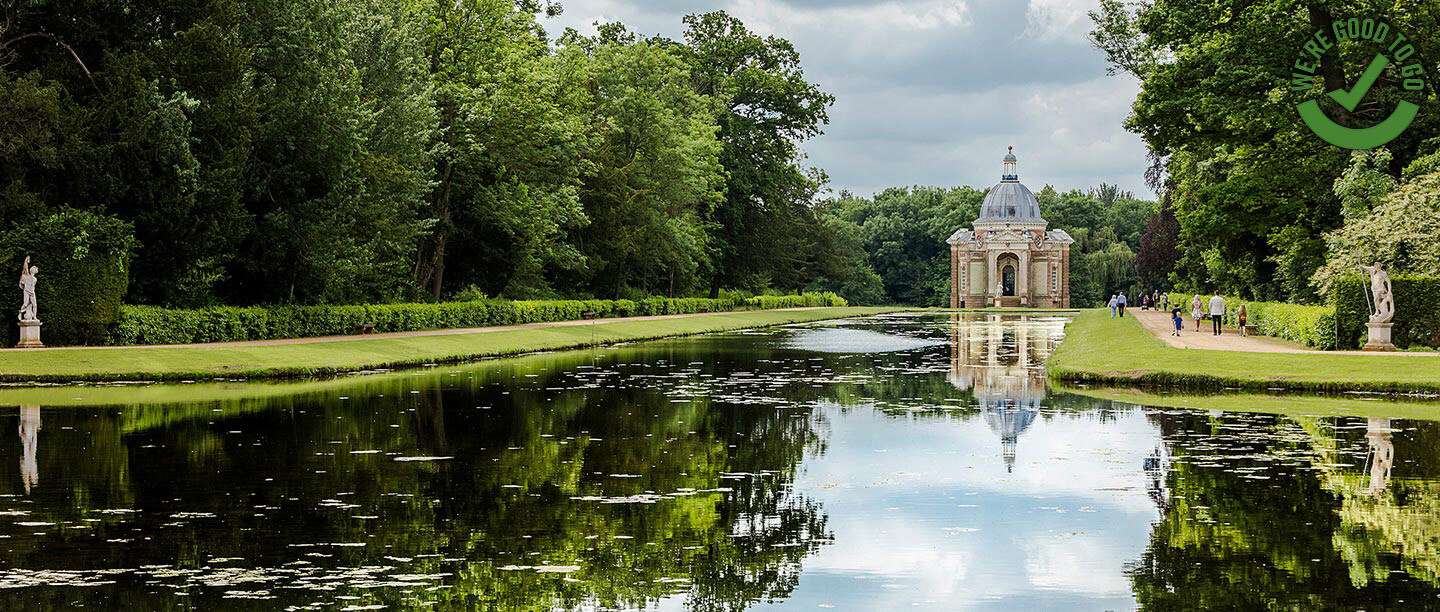 Welcome Back
Many of our historic sites are now open - we're delighted to be welcoming you back.
We hope to reopen almost all of our remaining sites in August.
You now need to book your visit in advance. Each site will also have specific measures in place to keep everyone safe - please check the individual property pages for more details.
Sites Open Now
Book your visit now
The following staffed sites are open to visitors. Whether you are a Member or not, you need to book in advance and arrive during your selected time slot. Visitor numbers will be limited in order to keep everyone safe and to ensure effective social distancing measures.
You won't be able to get in to our sites without having pre-booked your trip, so please do so before you visit. If you are a Member your booking is free, but please remember to bring your membership card with you.
Sites opening in August
We hope to have almost all our sites open again in August, with a few exceptions.
Tickets for sites opening in August are likely to go on sale in mid July.
We're Good to Go
We're supporting Visit Britain's We're Good to Go scheme, an industry standard consumer mark that shows our sites adhere to Government and public health guidance.
In order to qualify, each one of our sites is required to complete a checklist confirming it has the necessary measures in place, including staff training, social distancing measures, and high cleanliness standards.
We're also taking part in UK's tourism's Know Before You Go campaign, which encourages people to find out what is open and when and any restrictions in place, before they visit a heritage site.
What to expect from your visit
Although things might be a little different when you visit, you'll still be able to enjoy exploring the places where history happened.
Right now, staff and volunteers across the country are working hard to adapt our sites for reopening. We're introducing a range of measures at our sites to help adhere to social distancing guidelines and hygiene standards.
Our staff have been trained in hygiene and social distancing and provided with the necessary PPE.
Where required, some sites will have two metre markers on the ground to help visitors maintain a safe distance. Some sites will be using one way systems.
We have installed new welcome information and site-specific sign posts to guide you on your visit.
We have increased site cleaning regimes.
There may be screens in place if we can't separate visitors from staff.
Hand sanitisers will be in use across sites.
Barriers will be in place to help social distancing, particularly in queuing areas such as toilets and admission areas.
Takeaway catering options will be available at some sites.
We're limiting the number of visitors to help everyone follow social distancing guidelines. Pre-booked time slots ensure that visits are spread out throughout the day, and that sites don't exceed their safe capacity.
To help keep all our visitors, volunteers and staff safe, we have had to make changes at some of our sites. There may be different routes to follow, and some parts of a site might not be open. We've detailed the key changes on the individual site pages of our website, so do please check before you visit.
Things may be a little different when you visit, but you'll still be able to enjoy exploring the places where history happened. And you'll still be given a warm and safe welcome by our friendly staff and volunteers.
Preparing for your visit
You'll receive your booking confirmation by email. Just bring this with you, either on your mobile device or as a print out. The email will contain a barcode that our team will scan when you arrive.
Without a valid booking confirmation, we won't be able to let you in, and Members will need to bring their valid Membership Card. Please see our Reopening FAQs for more information.
We want everyone to be able to enjoy our sites safely, and so we ask that you respect the following before and during your visit:
Please don't visit if you have symptoms of COVID-19
Please respect the Government and site guidelines on social distancing and hygiene
Please queue and shop alone where possible
Please supervise children
Face coverings are not mandatory
Toilets are available at some of our sites, but please stringently follow social distancing and hygiene guidelines.
Still have questions?
Take a look at our answers to some of the most Frequently Asked Questions (FAQs) about the reopening of our sites.
Find out More