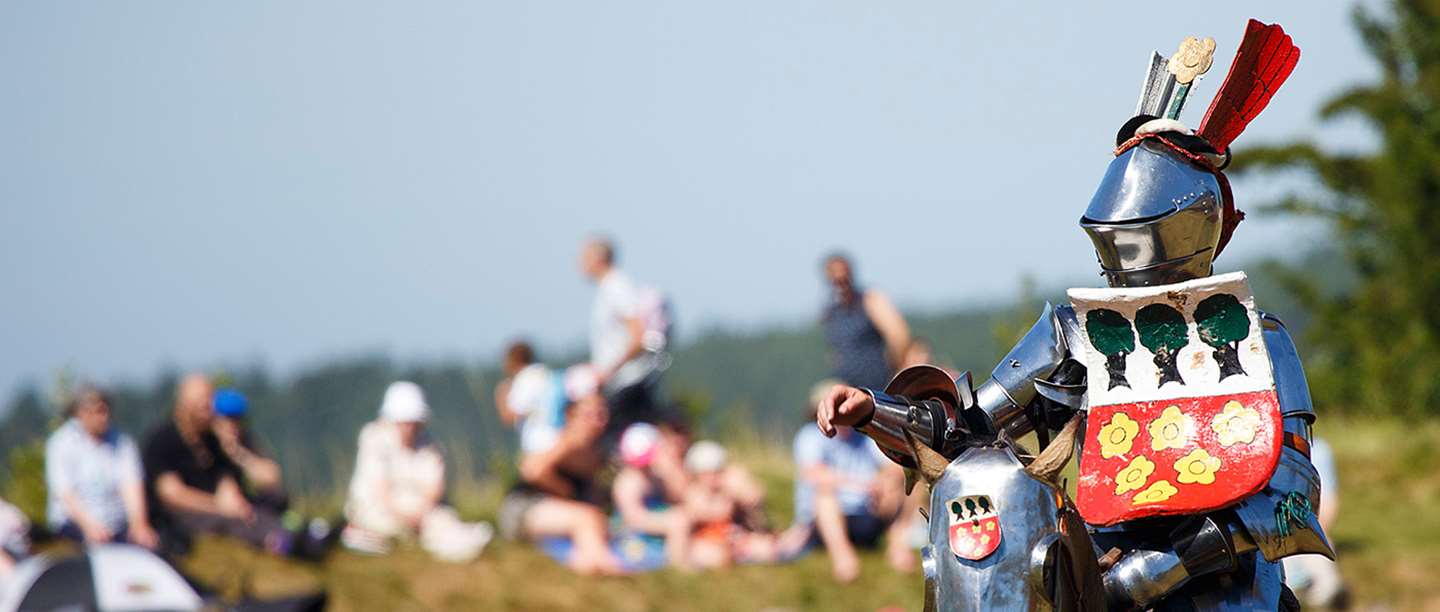 Legendary Summer Events 2019
Make this summer legendary. Witness Romans clashing, brave knights battling it out in real tournaments, and jousters displaying feats of strength and skill to rival today's top athletes.
Experience the drama for yourself at one of our blockbuster historical events taking place across the country.
Feel the rush of battle
Relive the fight for glory this summer with our action-packed season of legendary events. Let us take you back in time to experience the roar of Romans clashing, the spectacle of jousters at speed, and the bravery of knights in armour vying to be crowned victorious.
Legendary Jousts
Experience the exhilarating spectacle of speed and skill as four legendary knights compete for honour and glory.
See lances shatter, feel the thunder of hooves and hear the roar of the crowd as reputations are won and lost. Our fearless fighters and their magnificent horses will charge at each other at full speed in and unforgettable display of chivalry and sheer courage. Choose your champion and cheer them on to victory – or console them in defeat.
Book your tickets now to guarantee entry. Don't miss your chance to get close to the most breathtaking action in history.
Search Jousts
Clash of the Romans
Explore the living history camp and watch the Roman Empire's finest soldiers compete in an intense show of courage and clout. Two teams will throw spears, take aim on the archery field and clash with swords and shields. Pick a side and cheer them on – but remember, only one will emerge victorious.
Knights' Tournament
Go back in time and get closer to the action as rival knights compete in the ultimate test. Arrows will fly, swords will clash and the winner will be decided in the Grand Melee finale.
Immerse yourself in medieval life in the encampment, where you can meet people from the Middle Ages, witness hand crafts and try on knights' armour for yourself. Budding warriors can join in with drills out on the field, and even get a taste of medieval combat in the kids' battle.
Get your tickets now and book your place at one of history's most spectacular sporting contests.
Find an event
Podcast: Brave Knights and Epic Fights
Go behind the scenes at Kenilworth Castle in Warwickshire to discover what goes into recreating medieval history with joust organiser Diana Evans and professional jouster Dominic Sewell.
Find more episodes
What does it take to joust?
ENJOY A FULL YEAR OF ADVENTURE
Become an English Heritage member and take full advantage of free entry to over 400 sites plus free or discounted access to our exciting events programme throughout the year.
Join now from £4 per month