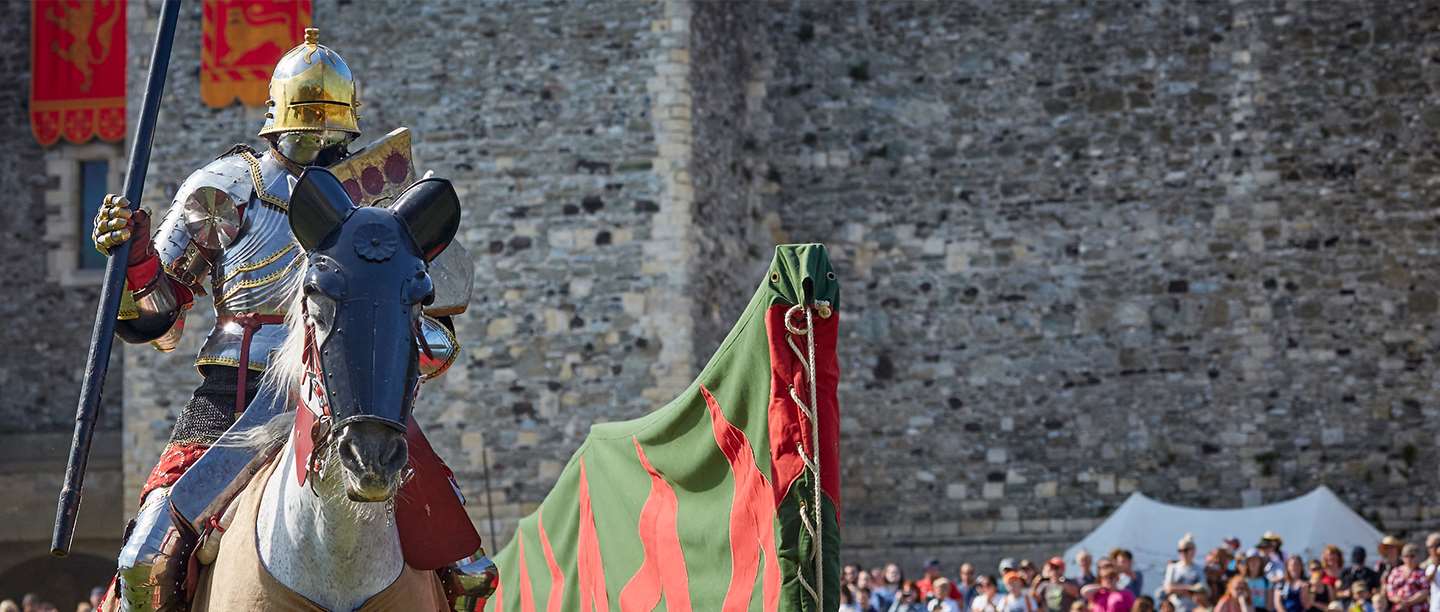 Legendary Summer Events 2021
Savour some truly legendary live sport this summer.
Witness the pomp and pageantry as brave knights and jousters battle it out in real tournaments, displaying feats of strength and skill to rival today's top athletes. Sample the sights, smells, and sounds of our atmospheric living history areas, and marvel at historical re-enactors, food tents and armour demonstrations that'll keep the whole family entertained.
Experience the drama for yourself at one of our blockbuster historical events taking place across the country.
Legendary Jousts
Experience the exhilarating spectacle of speed and skill as four legendary knights compete for honour and glory. See lances shatter, feel the thunder of hooves, and hear the roar of the crowd as our fearless fighters and their magnificent steeds courageously charge toward each other at full speed.
Living History
Immerse yourself in the living history encampments, where you can meet colourful characters, witness hand crafts in process, and try on knights' armour for yourself. Budding warriors can join in with drills out on the field, and even get a test of historical combat in the kids' battle.
Knights' Tournament
Get close to the action as rival knights compete in the ultimate multi-event tournament. Arrows will fly, swords will clatter, but who will emerge victorious from the Grand Melee finale?
What does it take to joust?
Podcast: Brave Knights and Epic Fights
Go behind the scenes at Kenilworth Castle in Warwickshire to discover what goes into recreating medieval history with joust organiser Diana Evans and professional jouster Dominic Sewell.
Find more episodes
ENJOY A FULL YEAR OF ADVENTURE
Become an English Heritage member and take full advantage of free entry to over 400 sites plus free or discounted access to our exciting events programme throughout the year.
Join now from £4.08 per month