Our People
The skill, knowledge, commitment and enthusiasm of our staff and volunteers make English Heritage a special place to work. The range of roles and expertise is immense and draws people from a wide range of sectors and backgrounds.
As a registered charity, we are governed by a board of trustees who delegate day-to-day responsibility for the running of the organisation to a senior management team. Gerard Lemos CMG is Chair of the board of trustees and Mark Stuart-Smith is our Interim Chief Executive.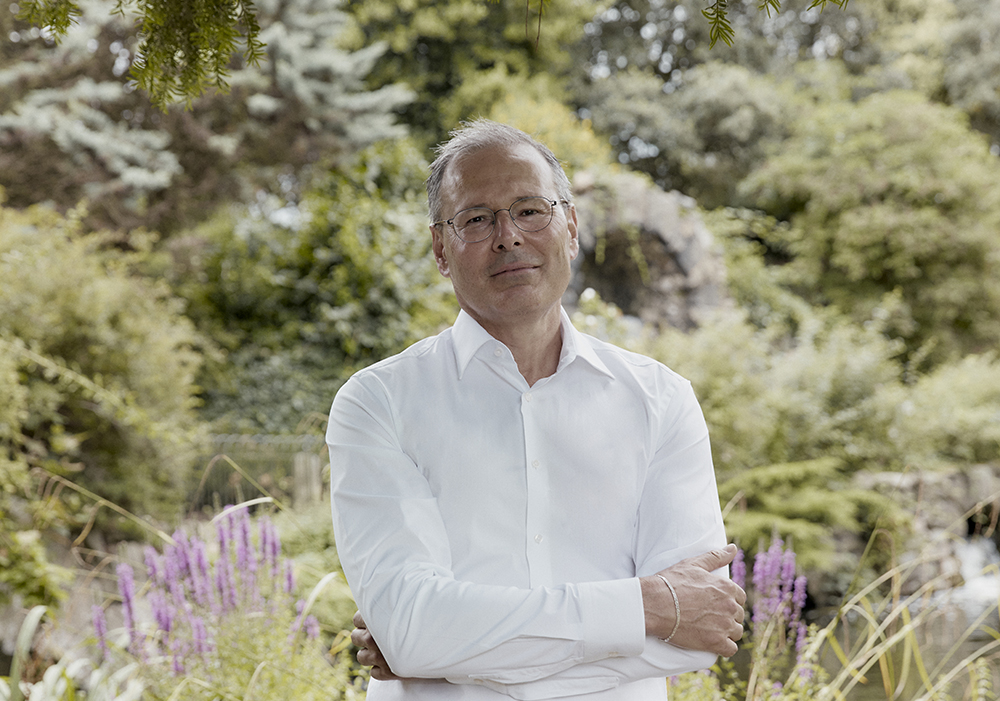 Interim Chief Executive
Mark Stuart-Smith is the Interim Chief Executive of English Heritage, following the departure of Kate Mavor CBE. Mark joined English Heritage in 2016, first as Resources Director and then as Chief Financial Officer. Mark has been instrumental in making English Heritage a financially sustainable charity, one that has exceeded the targets of the charity's original launch plan set almost a decade ago by HM Treasury and DCMS.

"It is a privilege to step up to be English Heritage's Interim Chief Executive. I am incredibly proud of what English Heritage is achieving as a charity – investing more than ever before in conserving the sites and collections in our care; creating inspiring experiences that bring history to life for millions of people every year; and becoming a more welcoming, diverse and inclusive charity."
Before joining English Heritage, Mark was Chief Operating Officer at Somerset House and started his career with PricewaterhouseCoopers, in London and Berlin.
English Heritage is currently recruiting for a new permanent Chief Executive.
Chair
Gerard Lemos CMG is the Chair of the English Heritage Board of Trustees. A social policy expert, Gerard is the author of a number of publications examining the role communities can play in our society and how to support vulnerable people. He is Chair of the Agency Board of Her Majesty's Prison and Probation Service and a former Chair of the British Council.

Gerard has been involved in renovating historic buildings throughout his entire career, in particular during roles within the housing and community regeneration sectors. His heritage experience includes his years as a Trustee at Dartington Hall in Devon where this medieval house and listed garden became a centre for progressive learning in the arts, ecology and social justice.

He is the founding Chair of the Akram Khan dance company, a Trustee at the Donmar Warehouse, and he chairs the Hofesh Shechter dance company. Born in India, Gerard grew up in Croydon and studied History and English at the University of York.
Trustees
The collective role of the trustees is to provide strategic direction and constructive challenge to ensure English Heritage delivers its goals and objectives and is managed effectively.
Gerard Lemos CMG
Sarah Staniforth CBE - Deputy Chair
Kay Boycott
Liz Bromley
Tony Cates
Tanvi Gokhale
Sebastian James
Peter Liney
Sir Jonathan Marsden
Chris Michaels
Kunle Olulode MBE
Sue Wilkinson
William Whyte
Senior Management Team
INTERIM CHIEF EXECUTIVE
Mark Stuart-Smith
GENDER PAY GAP
Like other large organisations, we're legally required to report on the gender pay gap. It highlights differences in pay distribution between men and women across an organisation. It's different to equal pay, which ensures men and women get paid the same for the same job. Instead, the gender pay gap records the average hourly difference in earnings between men and women.
See Our Report