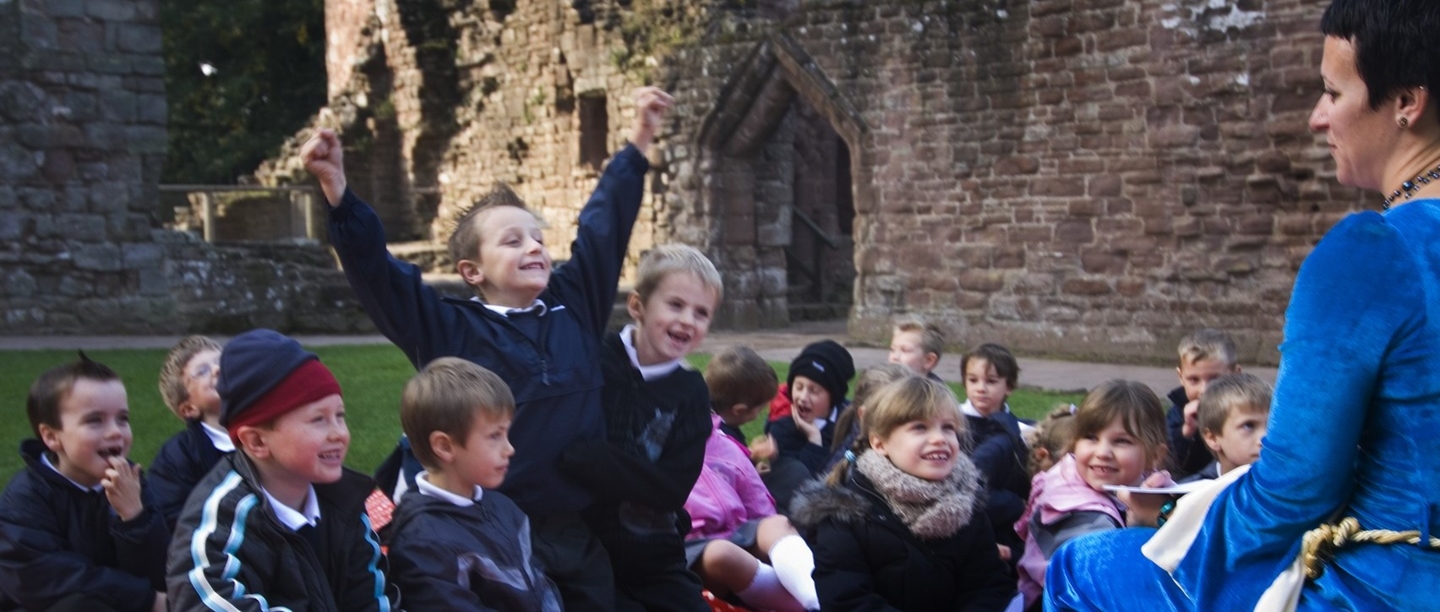 ENCOURAGING LEARNING
Do you know how to inspire children and young people?
Can you bring history to life in a creative way?
That's where our learning volunteers come in.
The future of England's heritage sites lies in the hands of the next generation. That's why we make it our mission to encourage families and schools to visit our properties and share in their history. But we need help to provide tours, classes and workshops that can capture children's imaginations.
What would you be doing?
No role is exactly the same, but most learning volunteers will do a variety of the following things:
Lead family activities such as craft making, singing and rhyme, and storytelling
Offer tours and help with Discovery Visits for schoolchildren
Support school visits by providing information, demonstrations and workshops
Visit schools to tell people about English Heritage and its sites
Learn about the National Curriculum, different types of learning, and disability awareness.
Inspiring children to explore England's historic places is extremely rewarding, and may well make you see things in a new light, too.
If this sounds like a role for you, then take a look at our current opportunities and apply today
Read Allison's story