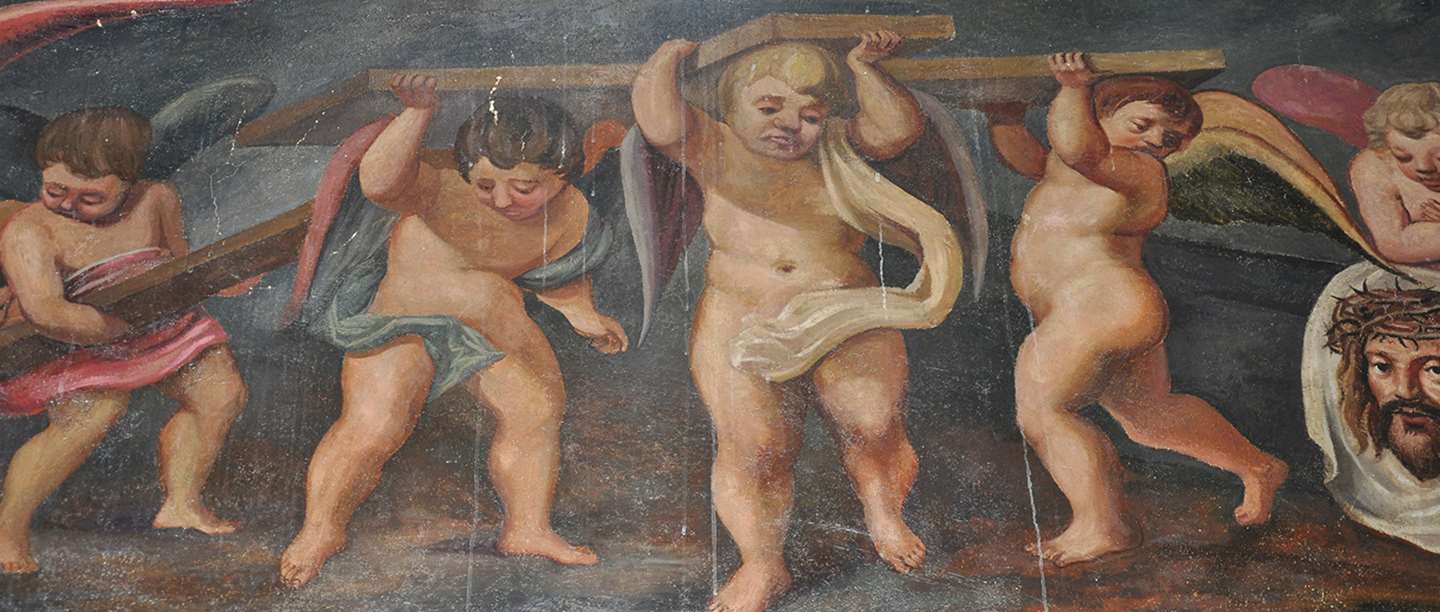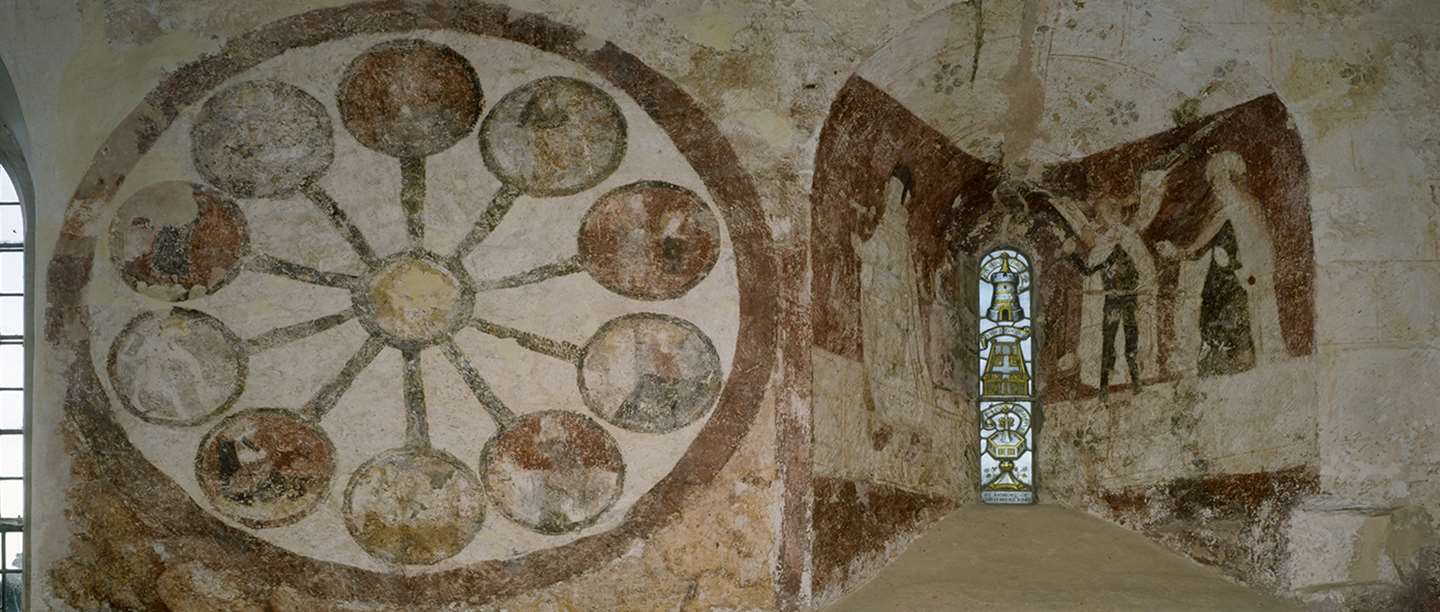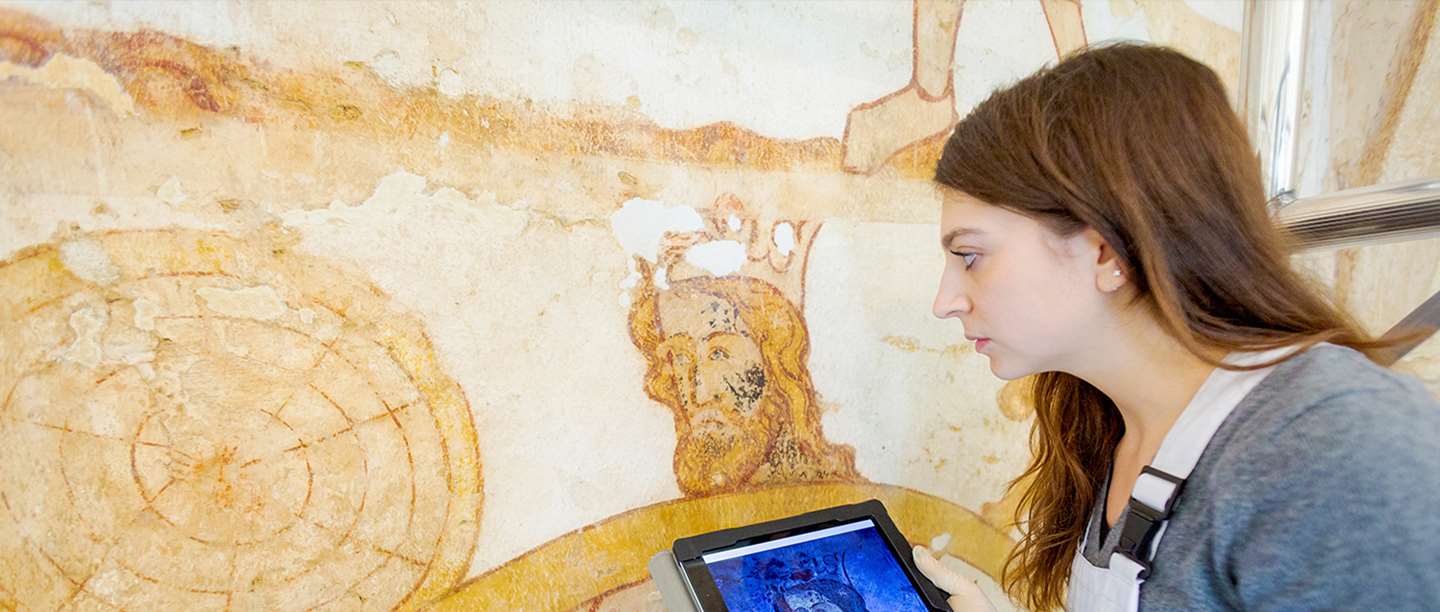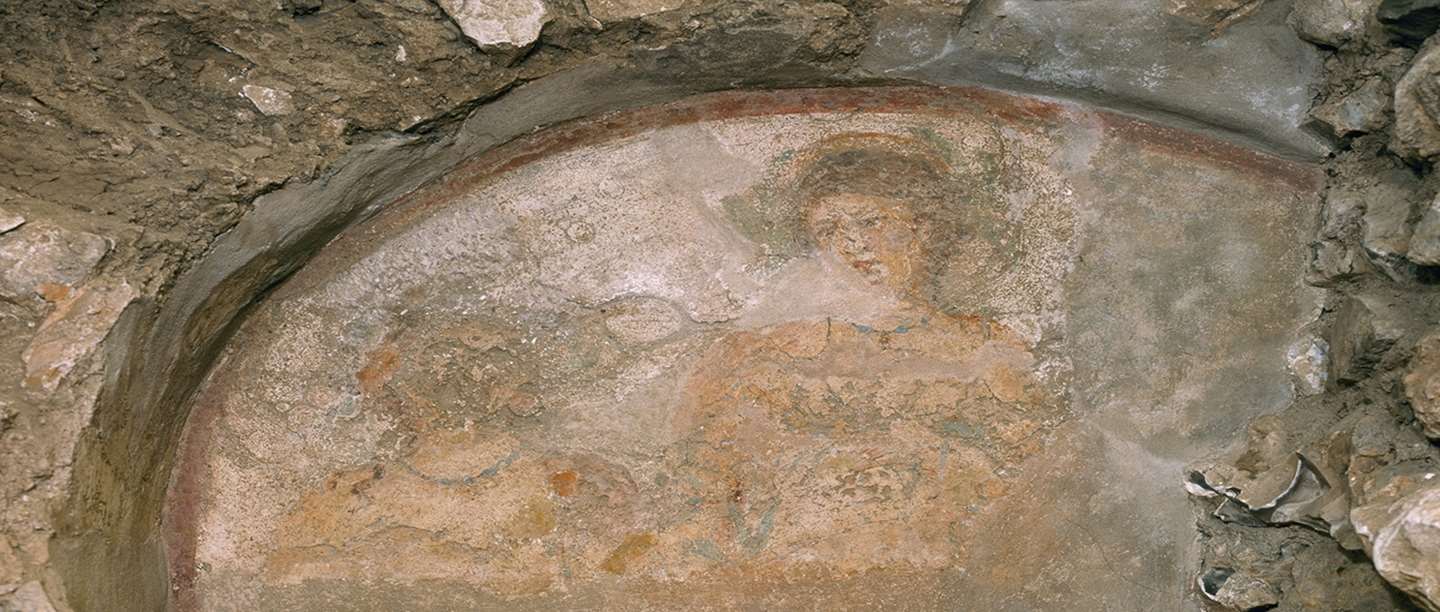 Save Our Story - Wall Paintings
For centuries, England's story has been painted on church walls and castle ceilings in every corner of the nation.
Restoring these precious wall paintings is like drawing back the curtain on the lives of those who shaped who we are. But sadly, dozens of these irreplaceable treasures have deteriorated so much that they could disappear forever.
How your donation can help
Will pay for specialist mortar to be mixed and used to renovate plaster damage, which is taking its toll on our fascinating wall painting collections.

Will help consolidate powdering or flaking surfaces, which will combat deterioration to the exquisite paintings found at our locations.

Will go towards multispectral imaging, revealing a painting's condition, otherwise invisible to the naked eye. This investigative tool is crucial for the conservation and future of the paintings at our sites.
WE NEED YOUR SUPPORT
We look after the largest collection of wall paintings in the country. Recently, our conservation team visited sites with significant wall paintings to assess and prioritise those most in need of important conservation work. They found that many were in need of urgent significant repair.

With your support, we can to bring together specialist conservators to accelerate this vital work, and save these treasures before it's too late.

All donations made will go towards conserving our historic wall paintings.
How your donations have helped
Bolsover Castle
Dating back to the late Renaissance, the Little Castle at Bolsover is filled with significant wall paintings. Adorning grand reception rooms and intimate bed chambers, this suite of paintings tells the story of the life and passions of William, Marquess of Newcastle.
We have recently performed emergency stabilisation to layers of plaster and paint in the Heaven Room and Hall. This work was needed due to water which has slowly been working its way into the building over the years, causing some walls to deteriorate.
Lullingstone Roman Villa
Built around AD 75, the Roman Villa at Lullingstone contains a rare discovery and important treasure, a painting of three female water nymphs. By far the oldest painting in our care, this priceless work offers a fascinating glimpse into the minds of our Roman forebears.
Only two figures survive and we have noticed microbiological growth has developed on the painting's surface too. We have now performed emergency stabilisation of plaster and paint work at the site and done a full survey to document the surviving painted plaster fragments in other areas.
Longthorpe Tower
One of the most notable sets of 14th century domestic wall paintings in northern Europe can be found within the tiny tower at Longthorpe. Hidden for centuries, the paintings were rediscovered in 1945. These spectacular paintings chronicle the lives of kings, musicians and saints in a 'spiritual encyclopaedia' of the times.
Large areas could be lost so we're already taking action, there is ongoing work with the Courtauld Institute of Art students to stabilise and reintergrate poor past restorations. The tower's structure is prone to cracking and humidity is making the plaster separate from the walls, which is home to the paintings. We have assessed the microclimate in the tower to work out how best to minimise losses and save these astonishing works.
St Mary's Church, Kempley
This simple Norman church is home to some of the best-preserved medieval wall paintings in Britain. They are the most complete set of Romanesque wall paintings in northern Europe. These exquisite works are like a living story; a series of beautiful windows into the hearts and minds of our medieval ancestors.
These rare paintings are in a precarious condition. We can see that in the past someone with good intentions treated the paintings. But the materials they used are now doing more harm than good. We have done work to consolidate the paint and plaster in area's it is most needed and there is ongoing research into the cause and potential treatment of micro-flaking effecting paint work at the site.
Our wall painting locations
Episode 26 - Rescuing England's largest collection of rare wall paintings
We're joined in the studio by Senior Collections Conservator Rachel Turnbull and Senior Properties Historian Dr Steven Brindle to find out about a new project to protect and conserve England's largest collection of historic wall paintings. Learn the stories behind these rare and fragile works of art, how much work is going to be involved in their conservation and the work underway to ensure these precious paintings don't vanish forever.
To find out more click here.
Listen Here