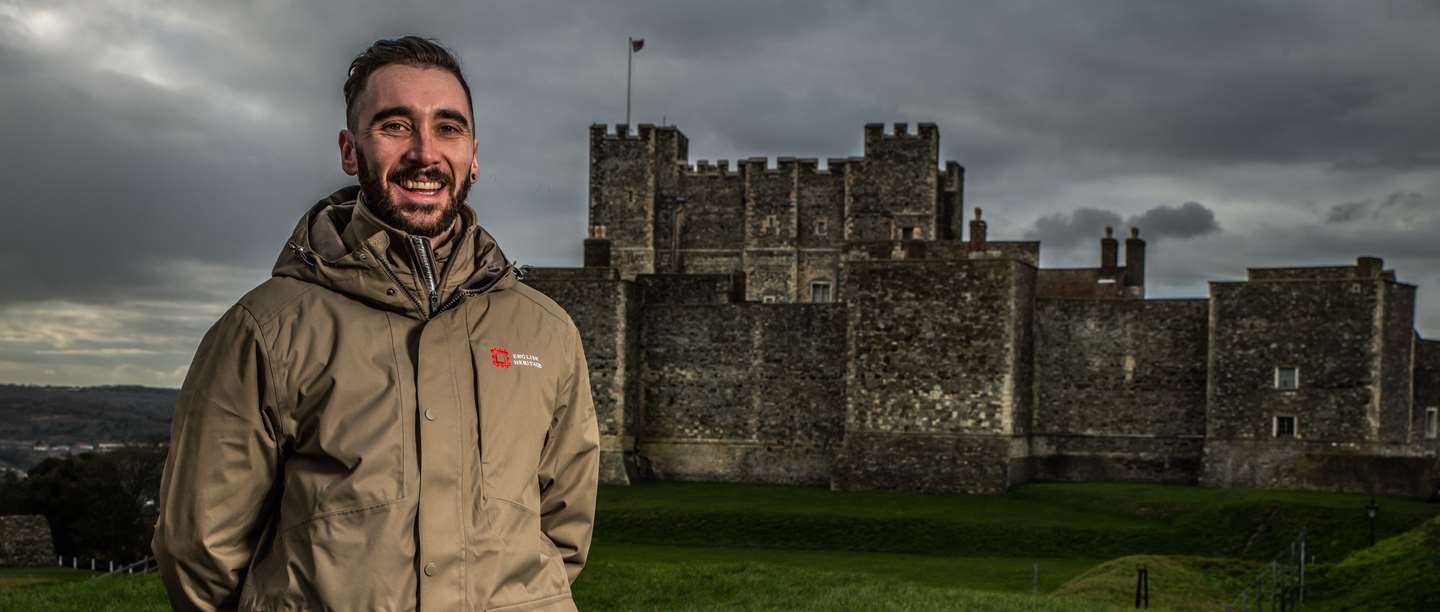 Craghoppers
We are delighted to announce that we have launched a new three-year partnership with global outdoor and travel clothing manufacturer and supplier, Craghoppers.
Craghoppers' generous support will provide our site based staff with new technical waterproof jackets, soft-shell jackets and fleeces. Working at our sites often leaves our staff exposed to the elements so the hard-wearing, long-lasting outerwear will be particularly helpful.
Jim McNamara, Managing Director for Craghoppers, said "We are delighted to be supporting English Heritage with our winter warm kit. The staff and volunteers really bring to life the rich history of our great country to millions of visitors and they can be found working in all weathers, so they need protecting. We have chosen, in collaboration with English Heritage, 3 essential pieces of kit which we believe will do the job!"
"And with sustainable travel high on our agenda as part of our Mindfully Made campaign, there is no better time to be encouraging our customers to support these amazing sites on their doorstep."
Luke Purser, Development Director for English Heritage, said "We are excited that Craghoppers are supporting the charity over the next three years, providing our staff and volunteers with fantastic new high performance clothing to ensure that they stay warm and dry - no matter the weather. Craghoppers' generous support is vital in helping English Heritage become an independent charity."
As part of our partnership, Craghoppers will be working with Ambassadors from some of our iconic sites including Dover Castle and Hadrian's Wall. The Ambassadors will share their insights into life working at these stunning locations, and how their new weatherproof kit will help make their job a little easier.
You can find out more about our partnership and read the Ambassadors stories on Craghoppers website.
FIND OUT MORE
We also recently sent travel photographer Jessie Leong to Tintagel Castle. Jessie has shared her top photography tips on how to achieve stunning photos on your smart phone.