Location
For over 600 years the Wrest estate was home to one of the leading aristocratic families in the country, the de Greys. Staying in the Gardener's House you will be able to immerse yourself in Wrest Park's rich history. Stroll through three centuries of landscape design showcasing a range of styles including Dutch and Italian, wander along the show-stopping formal Long Water walk and spot beautiful classical statues as you explore the grounds. From dazzling parterres and fragrant borders, to sweeping countryside views and idyllic woodland walks, Wrest Park is a real treat for the senses.
Book now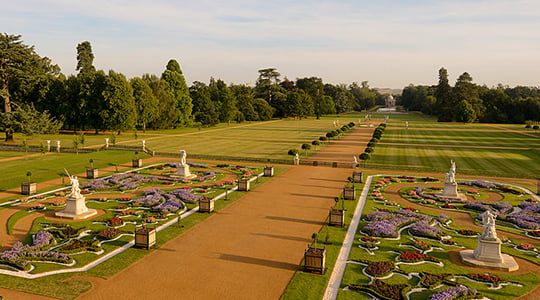 Main property and near by
Tea rooms
Gift Shop
Free entry to Events
NEAR BY
Pub: 0.5 miles
Local shops: 0.5 miles
Supermarket: 5 miles
Flitwick Train Station: 4.8 miles
Things to do in the East of England
You don't have to journey far from London to plunge into the rural landscape of the East of England. Thread your way across the countryside towards the sweeping coastal beaches and discover baronial castles, landscaped gardens and aristocratic homes. Explore the glorious history of the English garden in the 92 acres of award-winning grounds at Wrest Park or experience the bustle of stately home life in the Victorian era at Audley End House and Gardens.
Get inspired