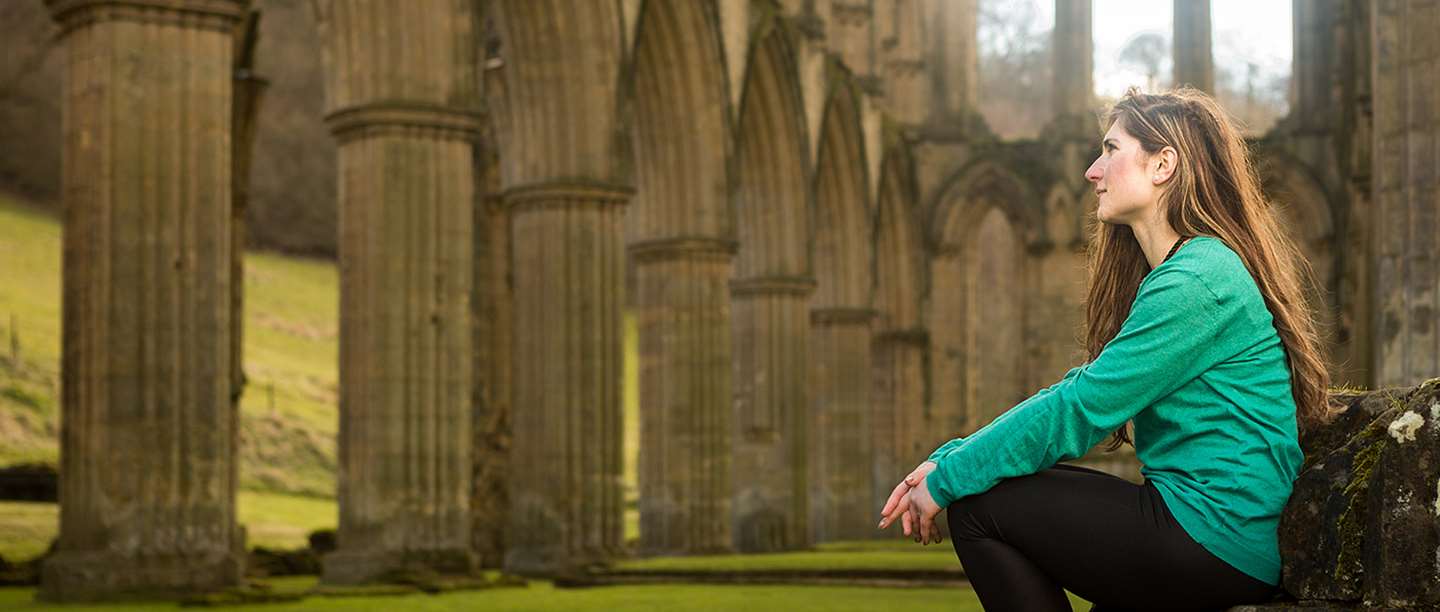 New Year's Resolutions for 2021
A new year brings the opportunity to make more time for what you love.
If you're yet to make some resolutions for this year - or have already given up on the ones you had in mind - then take a look at our ideas for exploring history, expanding your horizons, and leaving last year behind.
1. Find a new podcast
Looking for your new podcast fix this year? Step into England's history with The English Heritage Podcast and presenter Charles Rowe as we bring the history of our sites to life with news, views and expert interviews across nearly 100 episodes.
You can also discover fascinating stories with Speaking with Shadows, the podcast that listens to the people that history forgot. Join presenter Josie Long as she travels across the country to seek out six stories from the hidden corners of England's history.
Listen on soundcloud
2. Get Involved
Although the majority of our sites are closed for now, why not consider applying for a volunteering position this year?
Get a flavour of the types of volunteering opportunities we recruit for, from guiding visitors around our properties and feeding their curiosity, to working behind the scenes in our archives and gardens. Whatever your passion, you'll join a family of dedicated and passionate people when you volunteer with English Heritage.
Volunteering opportunities
3. Learn Something New
Make 2021 the year you broaden your horizons and explore England's story - all from the comfort of your sofa.
Our History at Home content portal features a range of our stay-at-home favourites, everything from family activities to in-depth editorials and expert site histories. You can also learn about the figures from London's history commemorated by blue plaques, from Pioneering Women and Heroes of Health, to LGBTQ stories and Black History.
Explore England's Story
4. Find your next read
If you're a book-lover and seeking to make time for reflection and relaxation this year, our guide to sites with links to English literature offers plenty of inspiration.
From Bram Stoker's 19th century novel Dracula, set near the brooding ruins of Whitby Abbey, to the '...worm-eaten hold of wragged stone...' described in Shakespeare's Henry IV, discover the places in our care that have left their mark on England's history and literature.
Sites with literary links
5. Get cooking
Whether you're a seasoned cook seeking inspiration, or simply someone with an appetite for the past, start your culinary exploration this year with a taste of England's food history.
How to Cook the Victorian Way with Mrs Crocombe is the definitive guide to the life, times and tastes of YouTube's favourite Victorian cook. Alongside specially adapted Victorian recipes and insights into the culinary world of the Victorians, you'll find beautiful photography, social history, and - for the first time - the full manuscript of Mrs Crocombe's handwritten recipe book.
Buy the book
6. Save Money
On the lookout for ways to explore world history without the expense? Our 39 ways to explore history from home page gathers history-themed websites, apps, podcasts and videos from across the internet. The best thing? Every single suggestion is free of charge.
When the world allows, you can also save the pennies without compromising on days out. By becoming an English Heritage member from as little as £4.08 a month you can enjoy unlimited access to hundreds of historic places for yourself and up to 6 children, and help to keep the story of England's history alive for future generations.
Join us this year