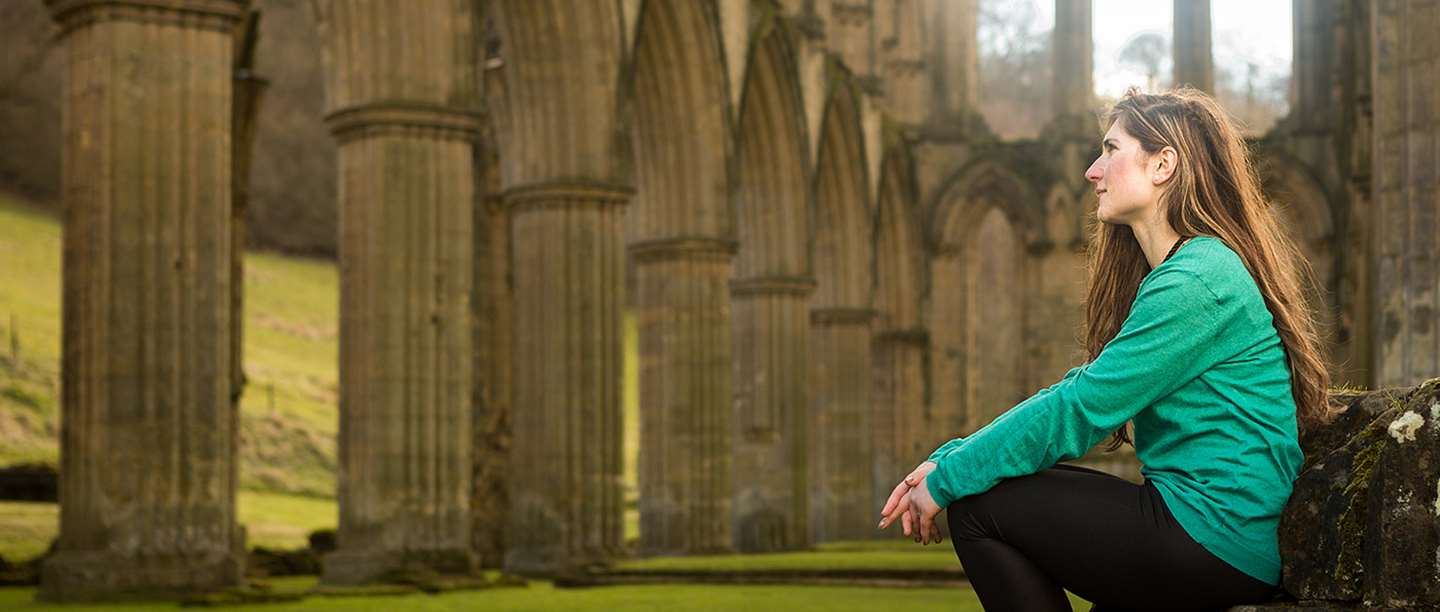 7 New Year's Resolutions for 2019
The new year is an opportunity to make more time for what you love.
Whether your resolution in 2019 is to get active, learn new skills or spend more time as a family, we've put together some suggestions for how you can meet your goals with days out in history.
1. Get Active
If you're looking to be more active in 2019, or just want to blow away the cobwebs after a lethargic Christmas period, our walking guides are a great place to start. Take a walk through the prehistoric landscape at Stonehenge. For a more challenging hike, follow our guide along Kent's iconic white cliffs from Dover Castle to Deal Castle.
When you've stretched those legs on a historic hike, a visit to one of our sites is also a great opportunity to get some fresh air. Climb all 652 steps at Tintagel Castle or venture to the edge of the Roman Empire in the stunning landscapes of Hadrian's Wall.
Walking guides
2. Make Special Memories
There's nothing like quality time with friends and family. With hundreds of events taking place across England in 2019, there are plenty of opportunities to step into history with those close to you. With open space, outdoor play areas and lots to learn, our castles, houses and abbeys make a perfect day out with kids of all ages. Take a look at our family property guides for inspiration and ideas.
Family days out
3. Make New Friends
Join a family of dedicated and passionate people when you become a volunteer with English Heritage. There is a broad range of opportunities to explore, from guiding visitors around our properties and feeding their curiosity, to working behind the scenes in our archives and archaeological stores. Whatever your passion, find an exciting opportunity at a property near you.
Volunteering opportunities
4. Learn Something New
Make 2019 the year when you explore England's story by visiting one of our museums or exhibitions. Discover the remarkable story of Hailes Abbey, and for a fully immersive experience, visit St Augustine's Abbey in Kent where a virtual reality 'pod' transports you back to the early 16th century.
A new exhibition recently opened at Stonehenge too. Making Connections: Stonehenge in its Prehistoric World is a collaboration with the British Museum, telling the story of changing prehistoric connections through precious objects of stone, chalk, gold and bronze.
Our Collections
5. Find peace and quiet
Perhaps you're looking to take a step back in 2019, making time for reflection and relaxation. Follow our guide to the best abbeys and ruins for a quiet escape. Find peace and tranquility among some of history's most spectacular places.
Find some headspace at beautiful Whitby Abbey or the secluded ruins of Lindisfarne Priory on Northumberland's Holy Island, and enjoy the same serenity as the monks who inhabitanted these places hundreds of years ago.
Out top peaceful escapes
6. Save Money
Save some pennies without compromising on days out in 2019, by becoming an English Heritage member. From as little as £3.75 a month you can enjoy unlimited entry to over 400 historic places, as well as our members' magazine and handbook. Plus, kids go free.
Alternatively, see our list of places where you can enjoy a family day out for under £20. From a Roman fort to an Iron Age settlement, there are places all over England to enjoy a cost-effective day out.
Join us this year
7. Holiday in History
We all know that it's important to take time away from our busy daily lives. So this year, why not take a short break with a difference and stay where history happened?
We have 19 beautiful holiday cottages available to rent, situated right in the hearts of our castles, houses and abbeys. You'll enjoy luxurious accomodation, a welcome hamper of delicious treats, and free entry to all of our historic places during your stay.
Book your getaway