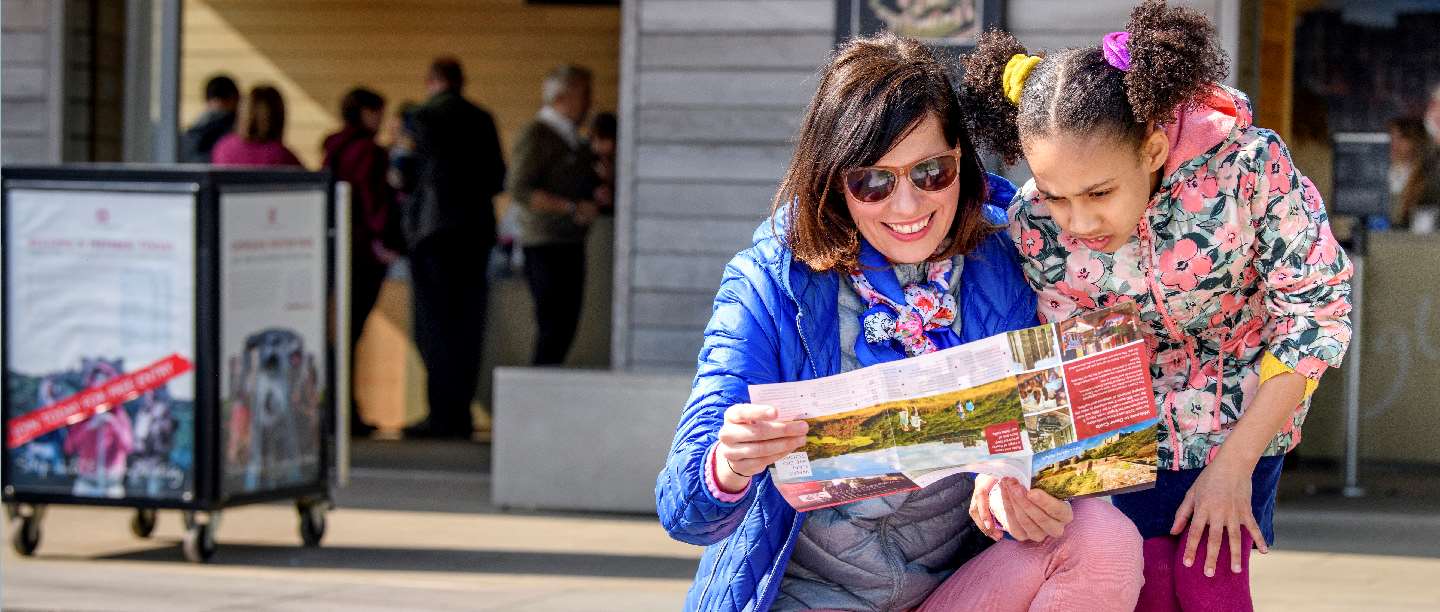 Top 5 Things To Do in November
Autumn is here! And with things a little different at the moment, there are plenty of ways to explore England's past from the comfort of your home this month.
Try your hand at Victorian cooking with our new cookbook, enjoy behind-the-scenes videos at our places and Blue Plaques, as well as getting ahead on the Christmas shopping with unique history-inspired gifts.
1. Take a closer look at London's war memorials
On 11 November, we commemorate the end of the First World War with events at The Cenotaph. But London is home to many other WWI memorials, marking events less well-known.
Created by the sculptor Francis Derwent Wood, the Machine Gun Corps Memorial on Duke of Wellington Place is unusual. It controversially depicts a nude statue of David holding a long sword, dismissed as crass by critics when unveiled. But in truth, Wood had good reason for the depiction.
The Belgian Gratitude Memorial, in Victoria Embankment Gardens on the north bank of the Thames, is another surprising example. The mother and children cast in bronze are symbolic of Britain's welcome of Belgian refugees fleeing German invasion.
Read more
3. Get the Christmas shopping done from the comfort of your sofa
Sit back and treat family and friends to some unique history-inspired gifts from the comfort of your own home.
Bring the family together with our toys and games, including exclusive historical versions of all the favourites: Monopoly, Risk, Top Trumps and Cluedo. For the friend or relative who likes a tipple at Christmas, a bottle of Victorian spiced gin is sure to go down well. And no Christmas would be complete without some new socks... how about Stonehenge ones?
Plus, we have new specially-designed Christmas cards this year to share your message featuring a range of beautiful festive designs.
Purchases from our shop support us in our vital work to safeguard the places and stories of England's past.
Browse our online shop
4. Find us on TikTok!
Get a new perspective on Stonehenge from among the stones. Enjoy a tour of Charles Darwin's family home. Take a closer look at our newest Blue Plaques to be unveiled. See history like never before with historical photographs brought to life in vibrant colour.
We are now on TikTok and you'll find lots of exclusive behind-the-scenes content on our channel. So whatever your favourite period of history, there's something interesting to explore.
Follow us on TikTok
5. ...or explore History at Home
There are many ways to explore England's past from home this month, discovering new places and stories that will amaze and inspire.
Learn about the obscure medieval laws that can seem extreme to us today, like a ban on football, or those that were never repealed. (If a fisherman catches a sturgeon today, technically he should offer it to the Queen!)
Take a closer look at costume, a tradition that can be found in different times and cultures throughout our past, from early May Day festivals to interwar costume parties and the modern Halloween tradition.
Test your history knowledge with our online quizzes, or delve into our podcast to uncover new stories and perspectives.
Explore history from home
More spotlights on places we love

Find out more about some of our favourite historic places in England.

We're on YouTube

From internet superstar Mrs Crocombe in her Victorian kitchen to animated history and exclusive documentaries, our YouTube channel is a treasure trove of discoveries.

SPOTLIGHT ON PLACES WE LOVE

Take a closer look at some of our favourite historic places. Discover what we love about them, then plan your own adventure.