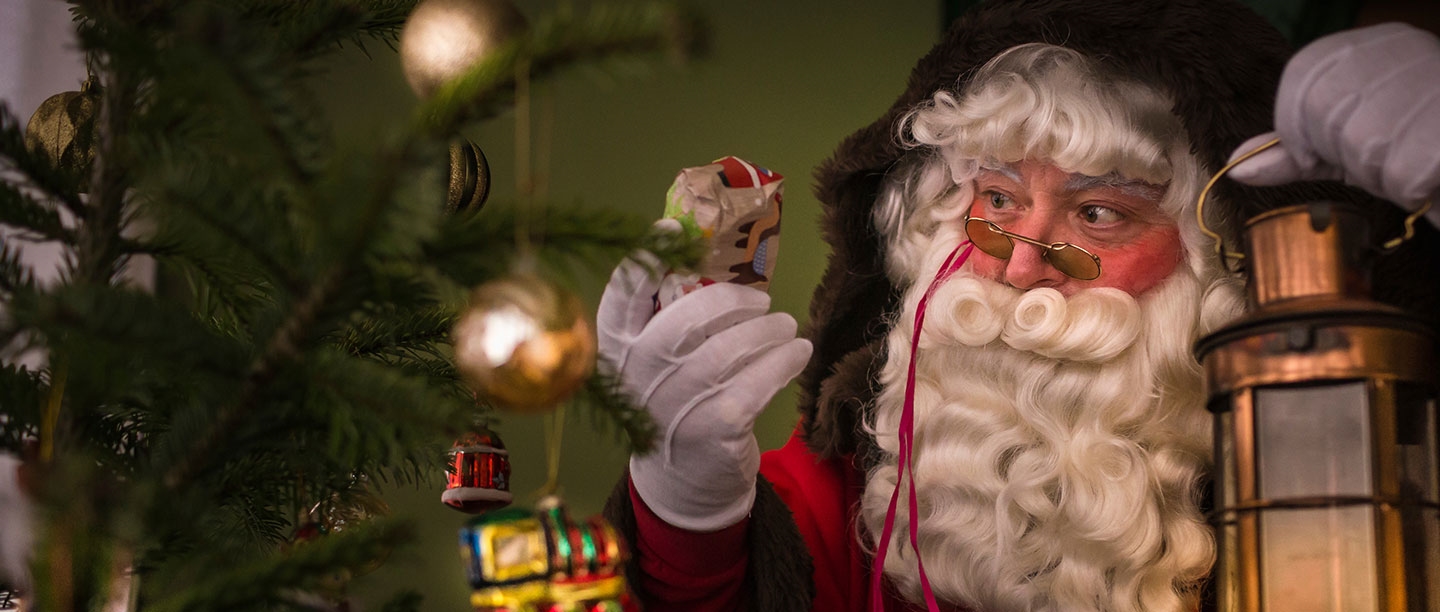 Top 5 Things To Do in December
As 2021 draws to a close, we've brought together our top ideas for things to do with us this month.
Join us at sites across the country for our family-friendly Adventure Quests, finding hidden clues to unlock stories of the past. You can also discover a world of magical illumination, or start preparing for your cheeseboard courtesy of some Victorian inspiration.
1. Have a festive family adventure
Explore our historic places with a family-friendly adventure quest. Follow the trail, find the clues and discover our amazing stories and secrets.
Join the quest from 27 Nov - 2 Jan 2022:
South of England
Dover Castle, 1066 Battle of Hastings Abbey & Battlefield, Osborne, Pendennis Castle, Stonehenge
London and the East of England
Framlingham Castle, Wrest Park,
The Midlands
Bolsover Castle, Kenilworth Castle and Elizabethan Garden
North of England
Whitby Abbey, Brodsworth Hall and Gardens, Belsay Hall, Castle and Gardens, Beeston Castle and Woodland Park
2. Experience the magic of Enchanted Events
Experience Eltham Palace and Audley End House and Gardens in a spectacular new light.
Discover a magical world of illumination, sound and colour. Warm up with a glass of mulled wine, toast a marshmallow under the night sky or hop on a traditional fairground ride. Our shops will be open for you to stock up on Christmas gifts, from traditional toys to award-winning food and drink.
These events sell out quickly, so book now to avoid disappointment.
Book now
3. Create a new Christmas tradition at Kenwood
New for 2021, the grounds of Kenwood come alive with a spectacular burst of Christmas magic featuring a mix of light, fire and sound.
From 26 November 2021 to 9 January 2022, the much loved grounds of Kenwood will become home to an illuminated trail that invites you to see the historical landscape in a new light, as you step into a dazzling winter wonderland. With a Christmas market featuring festive refreshments, street food and a fully licensed bar, Christmas at Kenwood promises to be a new seasonal classic.
BOOK NOW
4. Experience Christmas with Queen Victoria at Osborne
Experience Christmas with Victoria and Albert at Osborne as Osborne curator Michael Hunter to reveals how the royal couple celebrated Christmas. Unearth how the royal couple popularised a new way of seeing in the festive season, how Prince Albert was instrumental in bringing German traditions to Britain and what Christmas was like for the servants working at Osborne.
Discover these and many more Christmas stories with the English Heritage Podcast.
Listen Here
5. Try Mrs Crocombe's tasty 'chutnee'
Start preparing your Christmas cheeseboard now, with a batch of Mrs Crocombe's delicious English Chutnee.
This preserve was adapted from the Indian 'chatni', a pickle of mixed fruits and vegetables with sweetening agents, spice and vinegar. In the Victorian period, English cooks significantly modified the Asian original and this particular version uses apples, available in abundance at Audley End House.
Watch on YouTube
Discover Our Top 10 Castles

We asked our Facebook followers to name their favourite castle in England, and hundreds of you voted for the places you love.

Subscribe on YouTube

Uncover the story of England as we bring history to life on screen. Subscribe to the English Heritage YouTube channel and never miss a video.

Join English Heritage Today

Join today and enjoy unlimited access to hundreds of historic places, for yourself and up to 6 children. From majestic castles to historic houses, there's so much to explore with an annual membership.