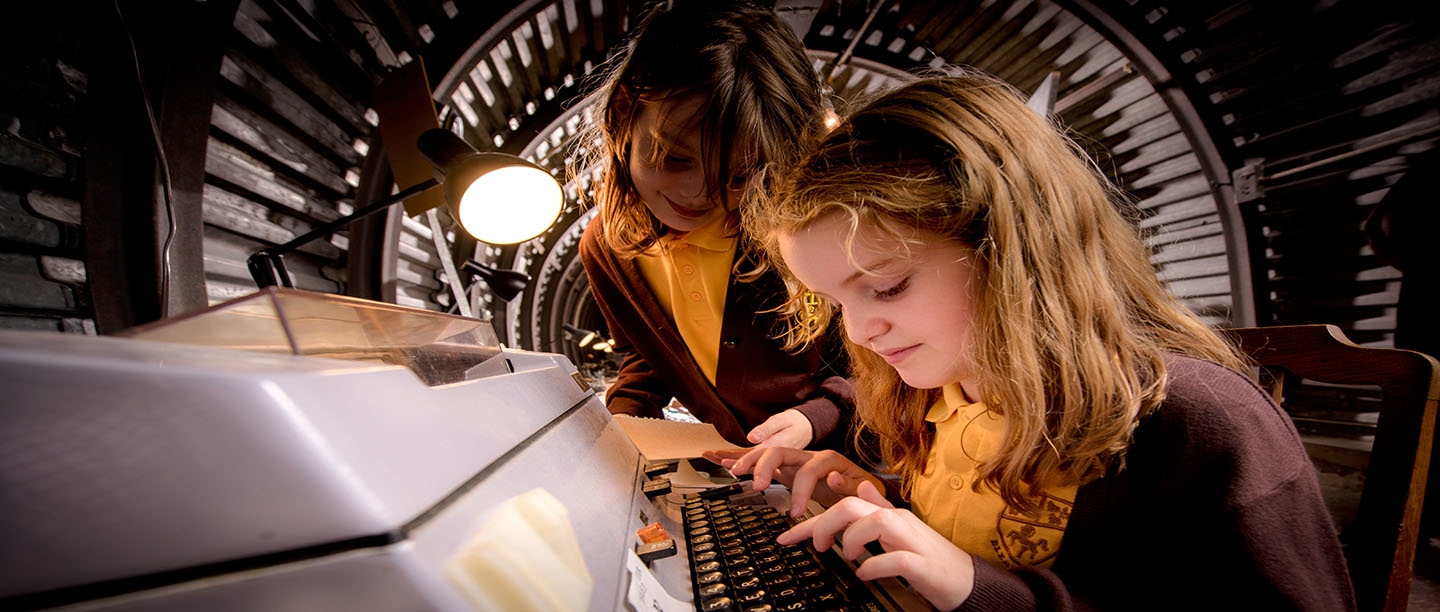 Schools
Bring the curriculum to life and inspire your students. Stand at the spot where Operation Dynamo was planned, or experience what life was like for a medieval king or servant.
"We've spent a lot of time doing pre-work about castles in the classroom, but it makes such a difference for them to see for themselves what they've been learning about."

Jo Cross, KS1 Teacher
Curriculum Links
Support your teaching in the classroom by stepping out of it. A visit to Dover Castle will help you bring learning to life, covering multiple topics across the curriculum and key stages.
KS1 History: Significant historical events, people and places in the locality
KS2 History: A local history study. A study of an aspect or theme in British history that extends pupils' chronological knowledge beyond 1066. The changing power of monarchs using case studies
KS2 Maths: Enriching mathematical understanding - breaking codes in WW2
KS3 History: The development of Church, state and society in Medieval Britain 1066-1509. Challenges for Britain, Europe and the wider world 1901 to the present day
KS3 Maths: Enriching mathematical understanding - breaking codes in WW2
KS4 History: OCR History A: Study of the Historic Environment, OCR History B: History Around Us; AQA Section B: British depth studies including the historic environment, Norman and Medieval England
KS5 History: OCR Unit Y103/Y133: England 1199 - 1272, OCR Unit Y113/Y143: Churchill 1930 - 1951; Edexcel Paper 2, Option 2A.2: England and the Angevin Empire in the reign of Henry II, 1154 - 1189
Free Self-Led Visits
Enjoy a free self-led visit to Dover Castle and experience 2000 years of history. Start at the Roman lighthouse, then explore The Great Tower to learn more about Henry II. Descend into the Medieval tunnels on the way to the atmospheric Secret Wartime Tunnels. Find out more about WWI and the role of the WWI Fire Command Post by using our handling box, full of artefacts and activities and book the education room to dress up and imagine what life would have been like as a medieval lady or knight.
Enquire now
Expert-Led Discovery Visits
Let us lead a Discovery Visit for you and experience what life was like for the lords and ladies who lived at Dover Castle, during our interactive Knights, Feasts and Garderobes session, or step inside the Secret Wartime Tunnels and find out more about the work carried out there during WWII. Our hands-on sessions have been specifically designed to meet the needs of different groups across the key stages.
Our Discovery Visits have been adapted to follow health and safety guidelines and will still offer your students a quality and fun learning experience.
Find out more
Plan your trip
We have a wide range of materials to support your visit and make school trip planning easy. You can find all our site-specific information and tools below, and for Covid-19 risk assessments and measures we've got in place please visit our what to expect page.
Download our free resources to help you make the most out of your visit and create unique learning experiences before, during and after your trip. We also offer free planning visits for group leaders once you have made a booking. Visit our bookings page to start planning your trip!