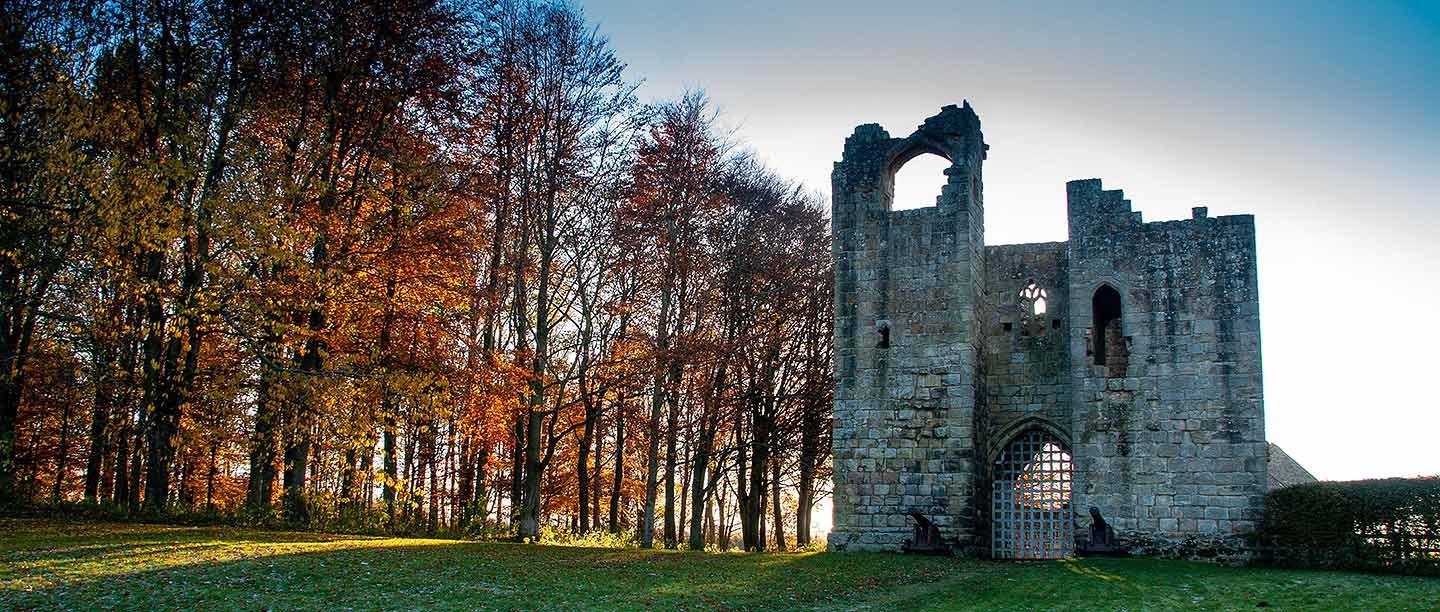 Group visits to Etal Castle
Set in the charming village of Etal by a ford over the river Till, this Northumberland castle is the ideal location for a family day out. Built by Robert Manners as a defence against Scots raiders in the mid 14th century, it fell to James IV's invading Scots army in 1513, immediately before their catastrophic defeat at nearby Flodden. The award-winning exhibition outlines the interesting story of the bloody Anglo-Scottish warfare of this border castle.
Group Discount
We offer a 15% discount (10% for Stonehenge) for travel trade and organised groups of 11 or more paying visitors when payment is made in a single transaction.
Per group you also receive:
free entry for one tour leader
free entry for one coach driver
The tour leader, coach driver and any English Heritage members do not count towards the group totals.
Booking information
Opening times:
Please be aware of the site's opening times when making your enquiry. Some of our smaller sites close during the winter, so you may expect a longer than expected response time.
Making a booking:
Contact information for making your group booking can be found in the Visit & Contact Information section below.
Please include the property name and date of visit in the subject line of your email along with the following information:
Group name
Name of property
Tour reference/booking reference (if applicable)
Date and time of arrival
Number of visitors
Payment method:
Payment can be made on arrival by: cash, credit/debit card, cheque (made payable to The English Heritage Trust), Agency Voucher Scheme (AVS).
Visit & Contact information
Prices and opening times: Please check here. The 'without donation' price applies to groups and travel trade.
Coach parking: No dedicated coach spaces, but there is free parking for up to 2 coaches, 100 metres from site entrance. Please call site in advance.
Catering: Light snacks, crisps, sweets, and hot and cold drinks are available in the shop. There is an award-winning pub and tearoom located in the village.
Exhibition: An award-winning exhibition about the battle of Flodden is in the old Presbyterian chapel with access through the shop. The exhibition is fully accessible for disabled visitors.
Access: Wheelchair users have full access to shop and exhibition area, but the ground surface outside is uneven and a companion is advised. There is a flat, grit path to the entrance.
Average length of visit: 1 hour.
Address: Cornhill on Tweed, Northumberland, TD12 4TN
Email: bookings@english-heritage.org.uk
Telephone: Etal Castle: 01890 820332
Group Travel Support
Further support and useful resources available to group travel organisers can be found on our dedicated Group Visits webpages.
For educational groups, please visit our School Visits webpages.