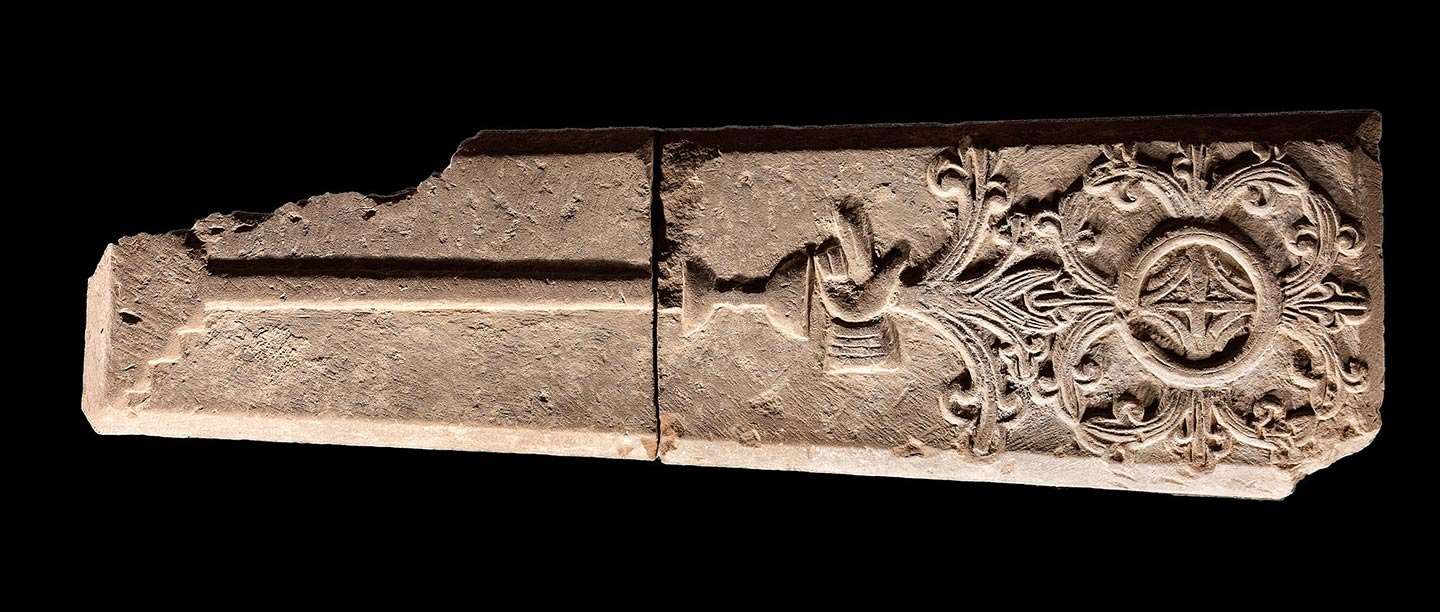 Gisborough Priory Collection Highlights
The collection from Gisborough Priory comprises mainly decorative architectural stonework. Primarily dating from the late 12th to 14th centuries, it reflects the major periods of building the priory church, offering exceptional evidence for the adornment of both the Romanesque and later Gothic church.
There is also an important group of Romanesque figurative sculpture – an incredibly rare survival which echoes the priory's wealth and patronage. Some of these sculptures are comparable to examples from St Mary's Abbey, York, so similar that they must have derived from the same workshop.
The earliest excavations at Gisborough Priory were instigated by the then owner, Captain (later Admiral) Thomas Chaloner, in 1867, with further excavations following in 1932 when the site was taken into the care of the Office of Works. The collection contains material from both these investigations.

Explore a selection of highlights from the collection below.