Significance of Piercebridge Roman Bridge
Few Roman bridges have survived in any shape or form in Roman Britain, and the remains at Piercebridge are therefore highly significant for this reason alone. Together with the remains of the bridges at Corbridge, further north on Dere Street, and Chesters and Willowford on Hadrian's Wall, the Roman bridge at Piercebridge provides fascinating evidence of the engineering achievements of the Romans.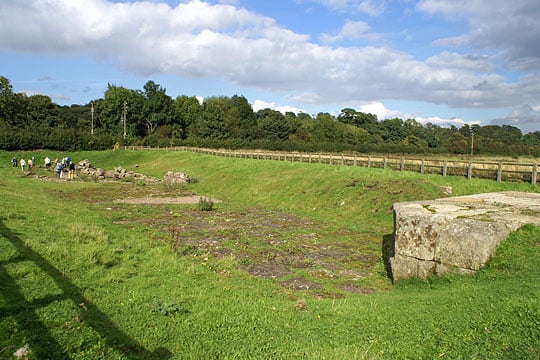 Building Techniques
The size and quality of the stonework at Piercebridge, and the evidence of building techniques and technologies preserved on the site, make Piercebridge a key site for the study of Roman bridges and construction methods.
Labour and Logistics
The scale of the operation required to build the bridge, including the creation of coffer dams around the sites of the abutments and the piers located in the river, and the fact that the millstone grit would have had to have been transported from upper Teesdale, demonstrate the logistical ability of the Roman engineers.
They also reveal the capacity of the Roman state to command and deploy resources for key projects. Both the opening up and maintenance of major supply routes were crucial to the success of the Roman army and administration.
Context
The bridge is also significant as an important element within the concentration of Roman sites in and around Piercebridge, including a fort, villa, civilian settlement and Roman road.
READ MORE ABOUT PIERCEBRIDGE ROMAN BRIDGE