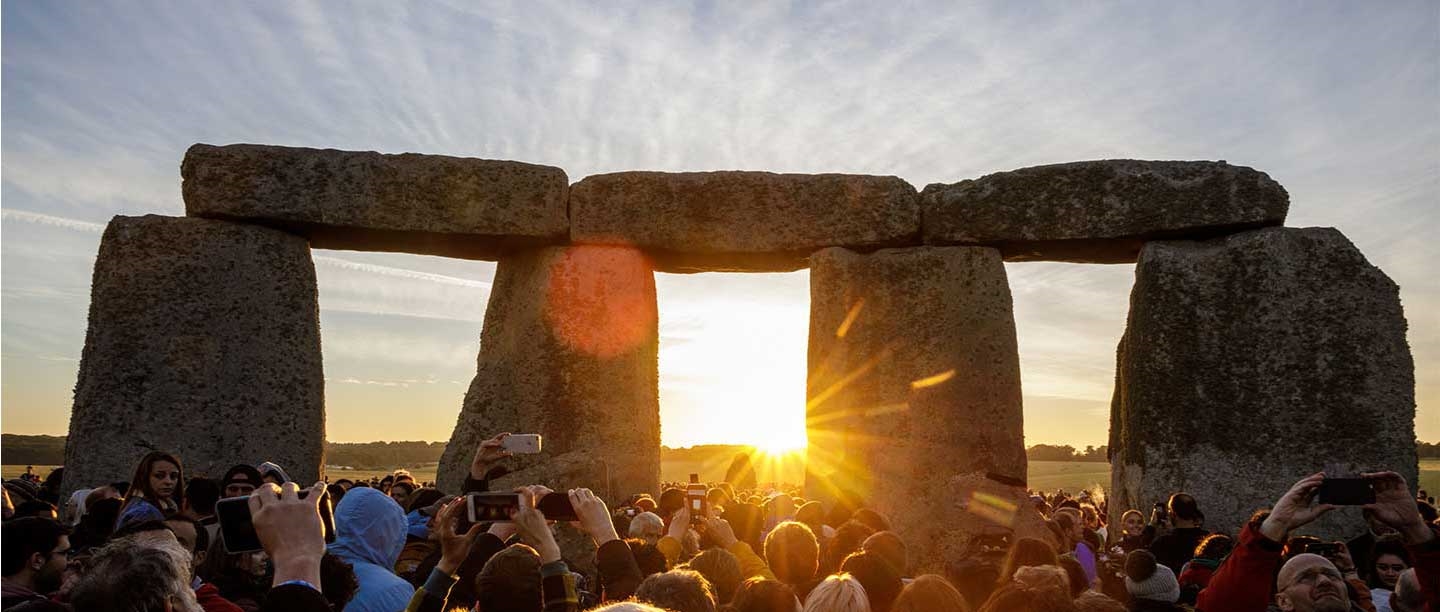 Skyscape
Stonehenge is famous for its alignments with the sun, with thousands of people gathering at the site to witness midsummer sunrise. But how exactly do the stones line up with the movements of the sun? And was the monument also built to mark the cycles of the moon?
With the help of Skyscape, a website showing a live view of the skies above the monument, we explore how Stonehenge related to the skies and what these celestial bodies might have meant to Neolithic people.
Celestial Stonehenge
Stonehenge Skyscape allows enthusiasts all over the world to experience sunrise, and see the journey of the stars and the moon from within the stone circle any time of the day or night.
Learn more about the design of Stonehenge and find out how its builders may have understood their place in the cosmos.
Learn more
Book a visit to Stonehenge
Walk in the footsteps of your Neolithic ancestors at Stonehenge – one of the wonders of the world and the best-known prehistoric monument in Europe. Explore the ancient landscape on foot and step inside the Neolithic Houses to discover the tools and objects of everyday Neolithic life. Visit the world-class exhibition and visitor centre with 250 ancient objects and come face to face with a 5,500 year-old man.
Book now