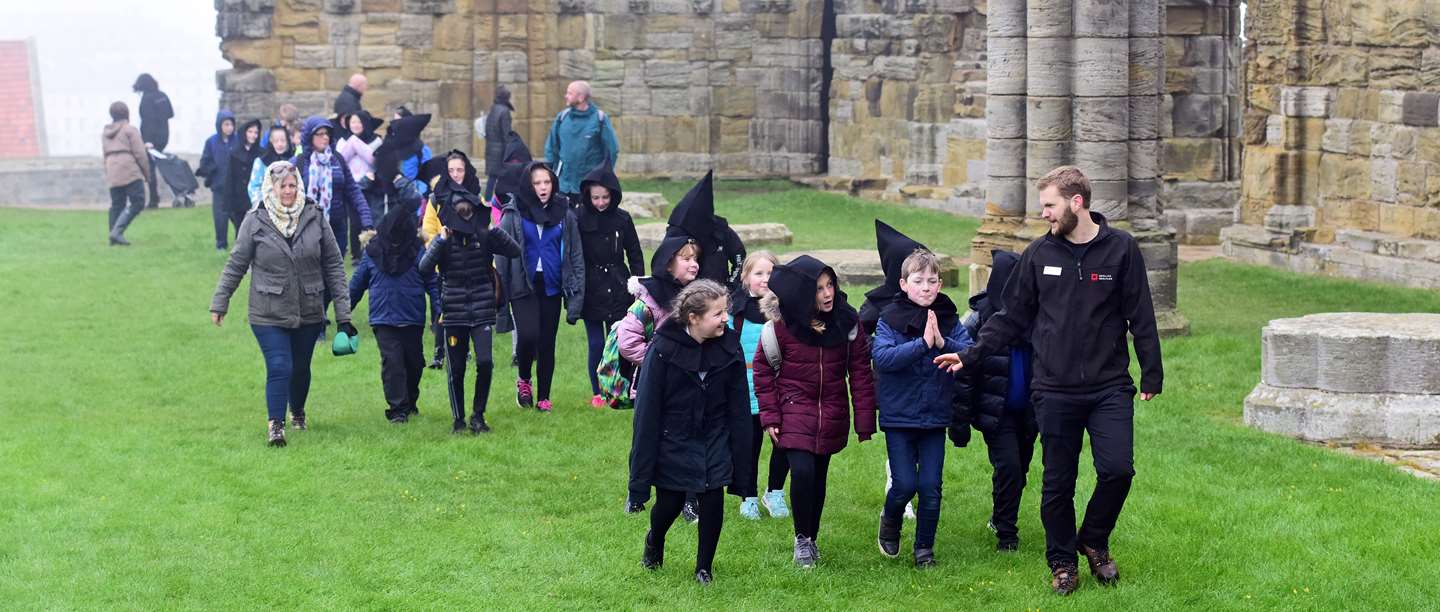 Discovery Visits at Whitby Abbey
Let our site experts bring the history of Whitby Abbey to life with an interactive Discovery Visit for up to 30 students. Our new session available from Spring 2019 has been created to provide a hands-on learning experience.
Expert-led visits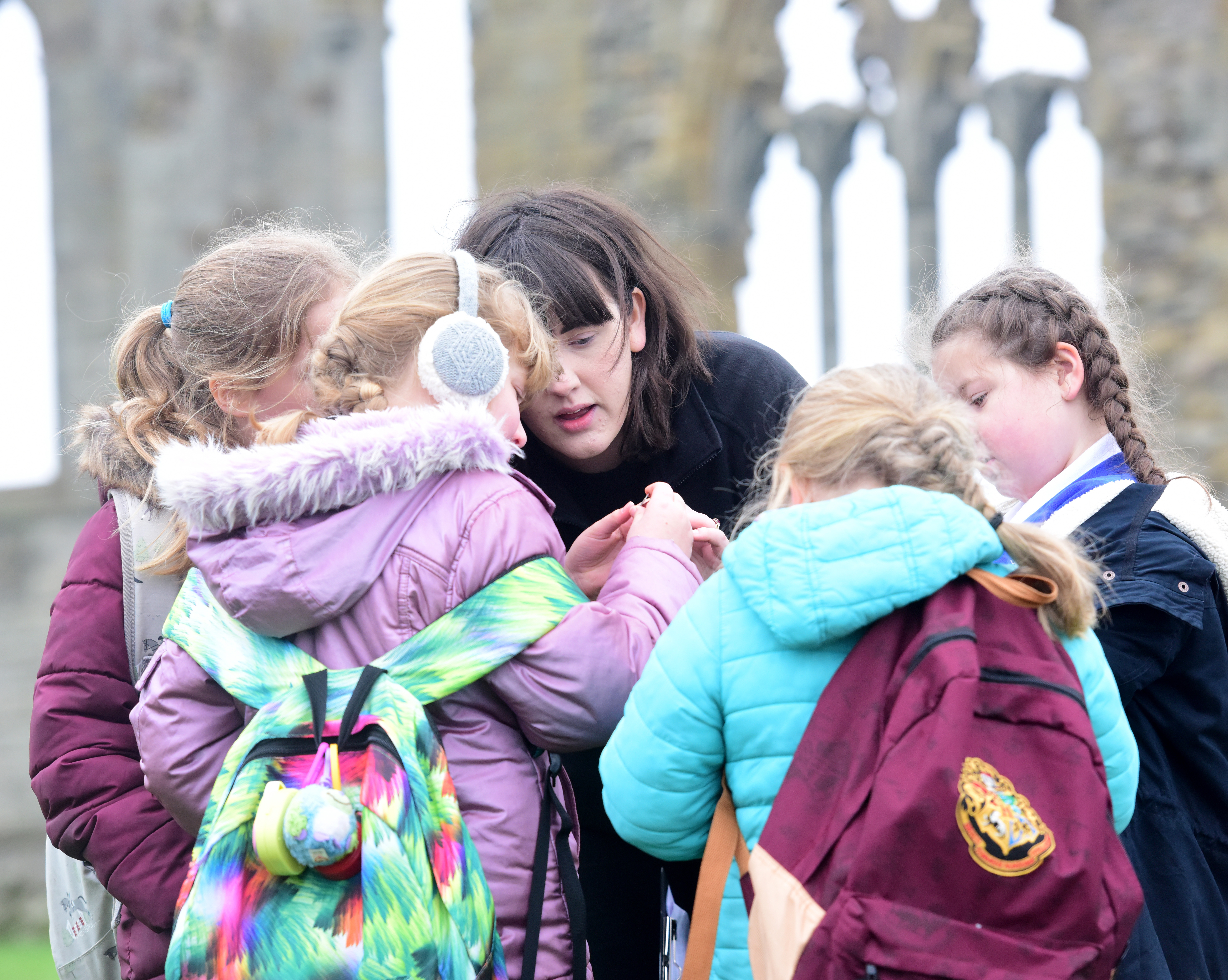 The Whitby Abbey Story: Monks, Monasteries and Medieval Life
History
KS2, KS3
Discover why Whitby Abbey was founded here and how it has changed through time. On an interactive expert-led tour, your class will investigate evidence of the Anglo-Saxon monastery, learn about what archaeological techniques can tell us about the past, and explore what life was like in the later Benedictine monastery, imagining what it was like to be a monk.
Availability: 1 November to 16 February: Wednesday to Friday during term time, 17 February to 31 October: Monday to Friday during term time
Session lasts for 1 1/4 hours
£100
Book Now
---
Plan Your Trip
We have a wide range of materials to support your visit and make school trip planning easy. Download our free resources to help you make the most out of your visit and create unique learning experiences before, during and after your trip.
We also offer free planning visits for group leaders once you have made a booking. Our Education Booking Team is on hand to advise and help you create the best possible school trip to suit your needs and area of study.
Planning Your Visit
Planning your visit couldn't be easier with the help of our resources. However if you need more details or have specific questions about your trip or our Free Self-Led or Expert Led visits, please get in touch with our Education Booking Team on 0370 333 0606