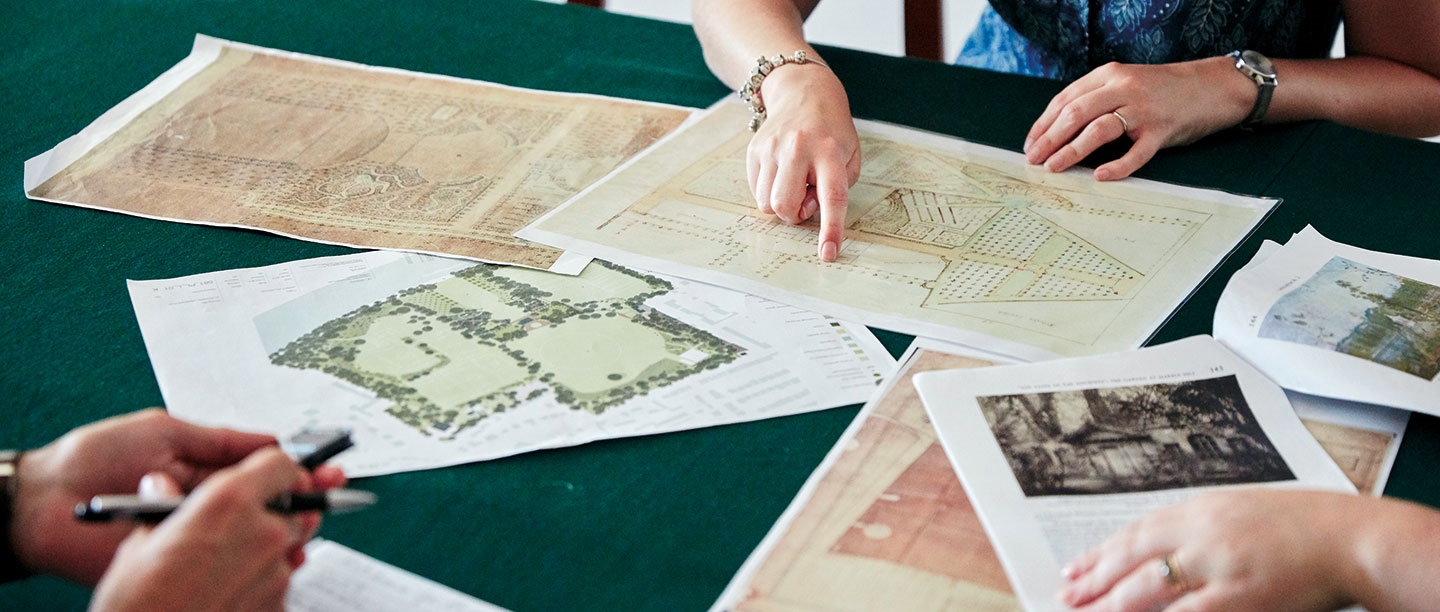 PHD Studentships
English Heritage and Historic England hold a Collaborative Doctoral Partnership (CDP) with the Arts and Humanities Research Council (AHRC). Every year, we offer AHRC-funded PhD studentships, co-supervised by English Heritage and Historic England experts.
The programme provides the opportunity to align practical research with heritage protection outcomes and helps to address the skills shortages in the heritage profession.
We also run a number of PhD placements through Doctoral Training Partnerships.
Collaborative Doctoral Partnership
Every year, English Heritage and Historic England offer a number of funded PhD studentships which support the work of our organisations. These studentships are focused on priority areas of our reseach agendas, and are based on proposals from academics based at UK universities.
The successful student candidates are jointly supervised by their university and experts from either English Heritage or Historic England. They spend a significant period of time researching at or with the organisations.
The studentships last for four years, including up to six months' work placement.
Proposing a CDP studentship
Every year English Heritage and Historic England issue a joint call for proposals. These must be based on the list of CDP research areas that we issue each year.
Proposals for studentships must be made by a university-based researcher who will act as co-supervisor for the PhD. Each submission should be made in collaboration with a named member of staff from Historic England or English Heritage.
We encourage proposals that demonstrate academic originality, are appropriate for collaborative study at doctoral level, and fall into the AHRC subject remit.
A panel of internal and external experts will judge the proposals. Those that are successful will be advertised as studentships for suitably qualified students to start in October of the following academic year.
Please note that we do not accept CDP proposals from potential students.
Read more on how to apply on the AHRC website
PhD Placements from Doctoral Training Partnerships
Doctoral Training Partnerships are consortia of higher education bodies which receive funding from UK Research and Innovation's Research Councils to provide PhD studentships. These partnerships work alongside organisations in the heritage sector to present students with opportunities for research.
English Heritage welcomes proposals for placements for DTP students from the following affiliated consortia:
AHRC Doctoral Programme Scotland
Cambridge Doctoral Training Partnership
London Arts and Humanities Partnership
North West Consortium
Northern Bridge Doctoral Partnership
South West and Wales Consortium
The London and South-East Doctoral Research Consortium (TECHNE)
The Midlands Three Cities Consortium
The White Rose College of the Arts and Humanities
University of Oxford AHRC
English Heritage provided a hugely supportive environment within which to undertake my PhD research. I could not have asked for a better supervisor, nor more support from fellow English Heritage colleagues. The research was significantly aided by the privileged access to the property, in-house research, and the knowledge and expertise of colleagues. I thoroughly recommend English Heritage to prospective PhD candidates.
Dr Lee Butcher, former CDP student