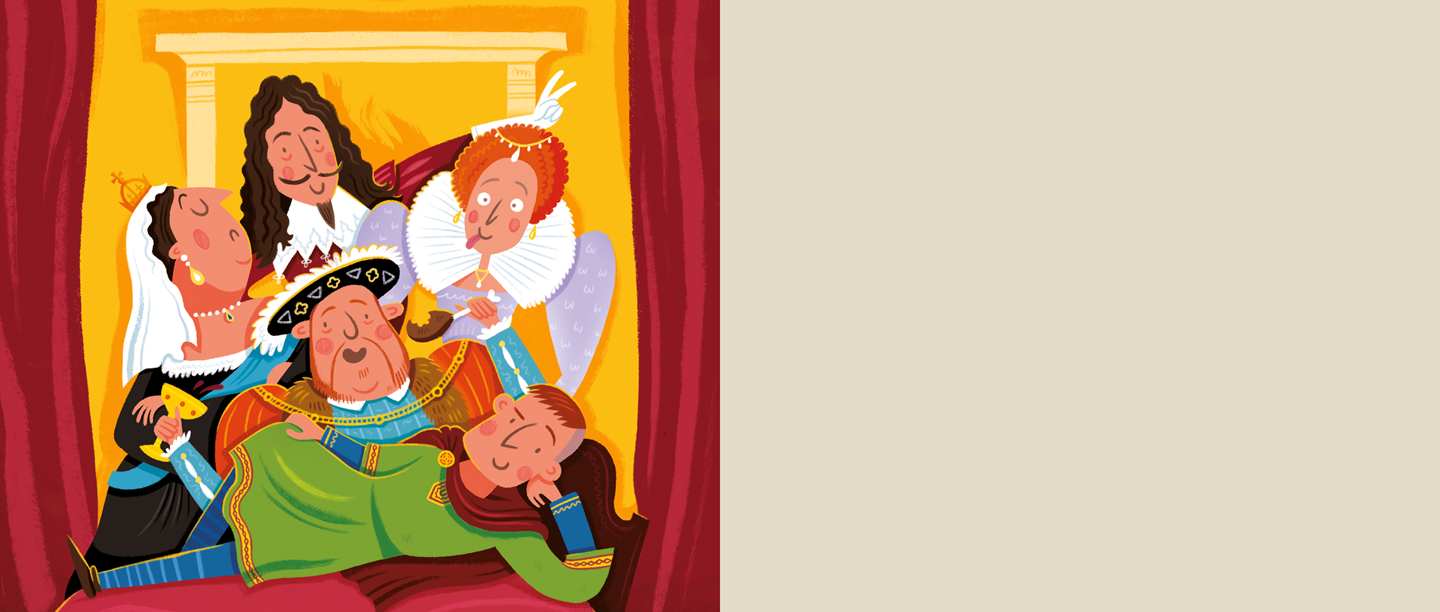 Kings and Queens of England
Welcome to our guide to kings and queens, where you can learn about England's history, discover more about our sites and find loads of fun things to watch, read and do! Here's what we've got in store for you:
Print a kings and queens poster!
Who were all of England's kings and queens in the past? Discover them all with our handy timeline poster!
Simply click below to download it and print out your copy.
Download your poster
Royal Videos
Featured: England's Kings and Queens through the Ages: An Animated Timeline
Watch our short animated timeline to see a history of England's Kings and Queens through the centuries, from Athelstan to Charles III.
Queen Victoria's Story
How much do you know about Queen Victoria's life?
Explore some of the best bits from her story, from her strict childhood, to becoming queen, marrying her prince and ruling the British Empire...
Discover Queen Victoria
Things to make and do: get royally creative with our Kings and Queens themed activities
Quiz: How well do you know England's royals?
Could you impress your friends and family with your knowledge about the lives of England's rulers? Take our fun quiz to find out!
Take the quiz!
READ THE KIDS RULE! GUIDE TO KINGS AND QUEENS (Issue 11)
Kids Rule! is our exclusive magazine for Young Members. This series follows the history of England, with each issue designed to help you discover more about our properties through fun facts, illustrated stories and games.
You can read an online version of issue 11 here, to learn about the Kings and Queens of England through the ages.
Read The Magazine
Become a member
Not a member yet? With a membership, you can enjoy access to more than 400 historic places for a full year, plus discounted entry to hundreds of family events and our exclusive members' magazine.
Family membership starts at just £5.75 a month.
Join today