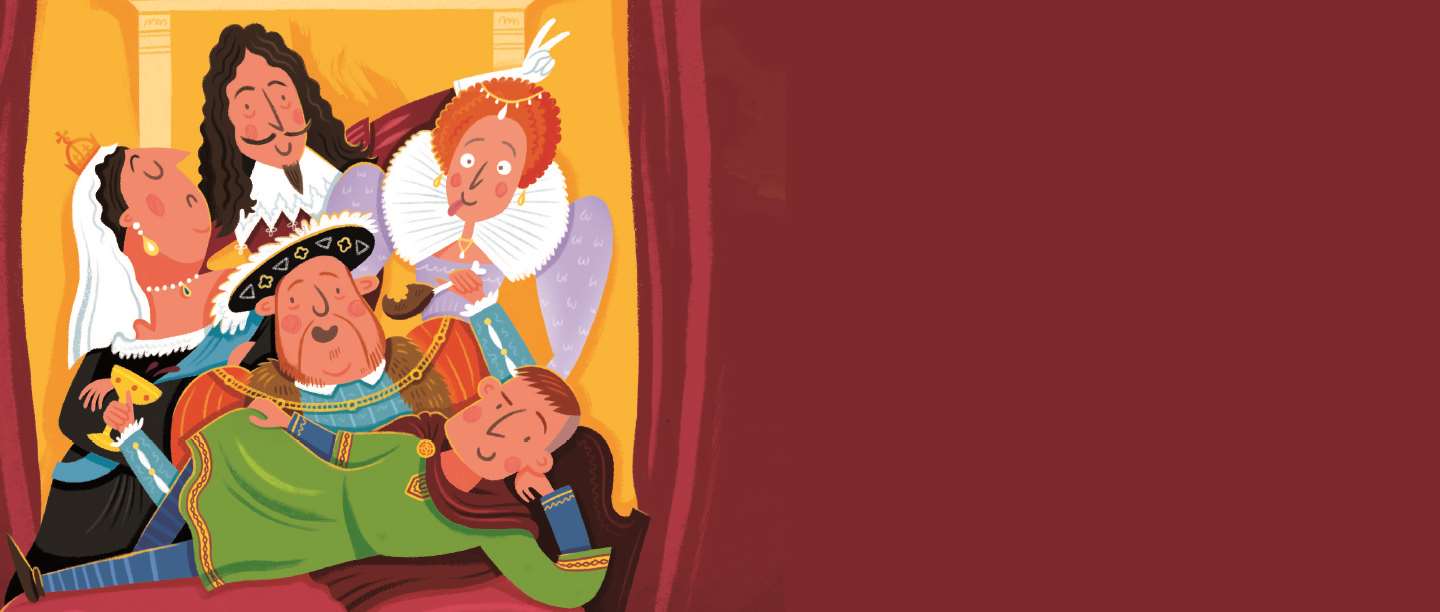 Kings and Queens of England
Welcome to our guide to kings and queens, where you can learn about England's history, discover more about our sites and find loads of fun things to watch, read and do! Here's what we've got in store for you:
A Day in the Life Episode 11: Kings and Queens
Meet eight-year-old Prince Bertie, the eldest son of Queen Victoria. It's June 1850 and the royal family are staying at Osborne on the Isle of Wight.
England's Kings and Queens through the ages
Watch our animated timeline video to see a history of England's rulers through the centuries, from Athelstan to Elizabeth II. Then click the link below to download and print your own poster of England's Kings and Queens.
Download your poster
Things to make and do: get royally creative with our Kings and Queens themed activities
Quiz: How well do you know England's royals?
Could you impress your friends and family with your knowledge about the lives of England's rulers? Take our fun quiz to find out!
Take the quiz!
AN INTERVIEW WITH HENRY VIII AT ELTHAM PALACE
We sent young English Heritage Members Damon and Amelia to Eltham Palace to meet King Henry VIII himself! Watch this video to find out what Henry VIII was like, why he beheaded Anne Boleyn, and see Damon and Amelia take him on at his favourite sport.
Watch the video
READ THE KIDS RULE! GUIDE TO KINGS AND QUEENS (Issue 11)
Read Kids Rule! magazine online to learn about the Kings and Queens of England through the ages, from Aethelstan to Elizabeth II. Plus, we've also got a quiz to help you discover how well you know your royals and a downloadable tower for you to design for yourself.
This is issue 11 in our series of Kids Rule! magazines following the history of England. Each issue is designed to help you discover more about our properties through fun facts, illustrated stories and games.
Read The Magazine