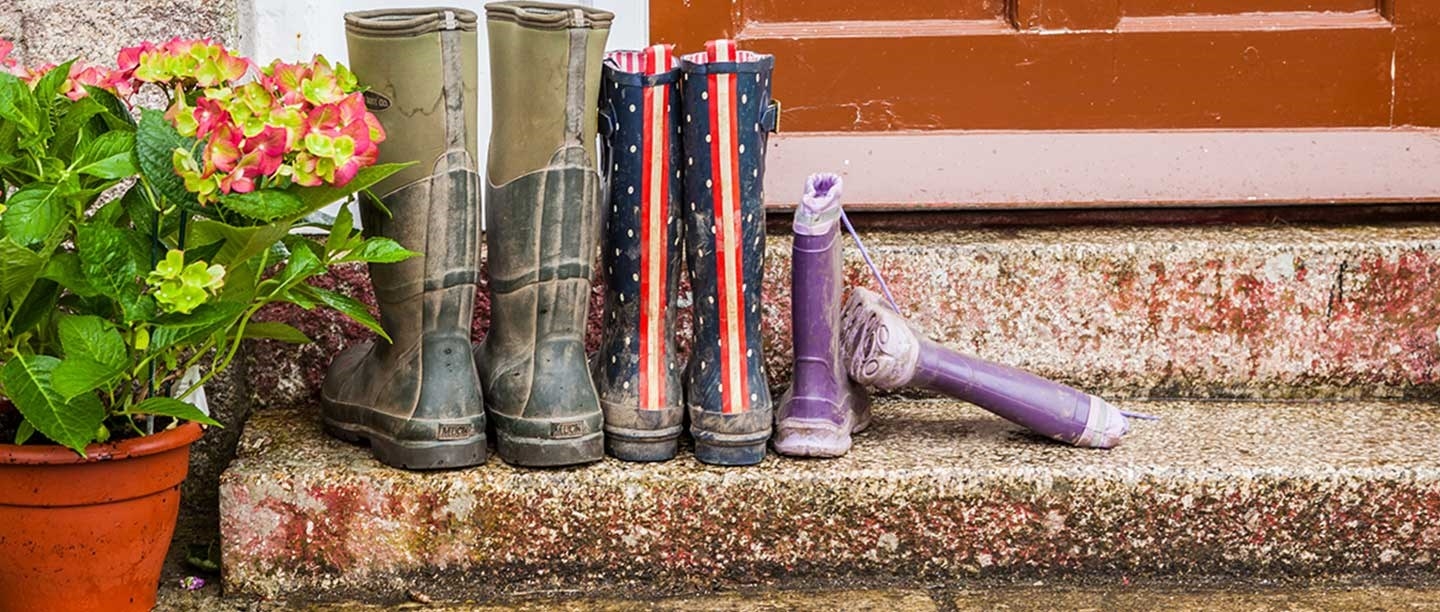 Larger accommodation
Looking for more than one property for your stay? Many of our properties are located on the same English Heritage sites so are ideal for renting together. Whether you are looking for somewhere to stay for a celebration or just want your own space we can offer you a range of options.
Pendennis Castle, Cornwall - Sleeps 6 + 2 Cots
Pendennis Castle, one of Henry VIII's finest castles, has been defending the coastline for over 400 years and is home to two spacious and modern self-catering cottages. Callie's Cottage, a former Sergeant's Mess has been stylishly converted into a two bedroomed holiday cottage sleeping four people and The Custodian's House sleeps two people in its one bedroom. Spend your days battling pirates before relaxing in the evening and enjoying the captivating views of the rugged shoreline and out to sea.
Osborne, Isle of wight - Sleeps 12 + 3 Cots
Osborne House was the family home of Queen Victoria and Prince Albert and it was here that the royal children grew up and even learnt to swim. With three holiday cottages in the grounds, this palacial home makes the perfect place to get away for a big family get together. The Pavilion Cottage is a former single storey cricket pavillion which now sleeps 4 while the ceremonial entrance has now been transformed into No. 1 and No. 2 Sovereign's Gate which both sleep four people.
Dover Castle, Kent - Sleeps 8* + 1 Cot
Known as the 'key to England', Dover Castle has guarded the English Channel for over nine centuries and played a part in every major conflict including being the operational headquarters for the evacuation of Dunkirk in the Second World War. Now with two holiday cottages, it's even easier to get closer to history. The 13th century Peverell's Tower now houses a modern two storey apartment with it's own private roof terrace and sleeps two adults. The Sergeant Major's House is a four storey house with it's own grounds inside the walls of this majestic castle and includes a games room and TV room.
Walmer Castle, Kent
Walmer Castle is the perfect location in which to re-live nearly 500 years of English history and is the official residence of the Lord Warden of the Cinque Ports, a prestigious post held by the Duke of Wellington and Sir Winston Churchill among others. Overlooking the kitchen garden with magnificent views of the castle, both the Garden Cottage and the Greenhouse Apartment sleep four people and a have cot each.
Birdoswald bunkhouse, Birdoswald Roman Fort, Hadrian's Wall, Cumbria
Ideal for walking groups, school parties, Girlguiding UK, Scouts or large groups of families or friends, Birdoswald Roman Fort is one of the only places on Hadrian's Wall where you can sleep in a fort. Sleeping up to 37 people, this is a great base for you to start your Roman adventure by exploring Hadrian's Wall Country and the World Heritage site nearby or just celebrate as a family in a historic setting.
Find out more
Book your next holiday

By staying at one of our holiday cottages, you will be playing your part in giving England's heritage a future. Discover your next holiday now.

General Enquiries

Have a question about your booking? Email us at holidaycottages@english-heritage.org.uk or call our bookings team on 0370 333 1181.

Newsletter Sign Up

Sign up to our monthly e-newsletter to get the latest news and offers.