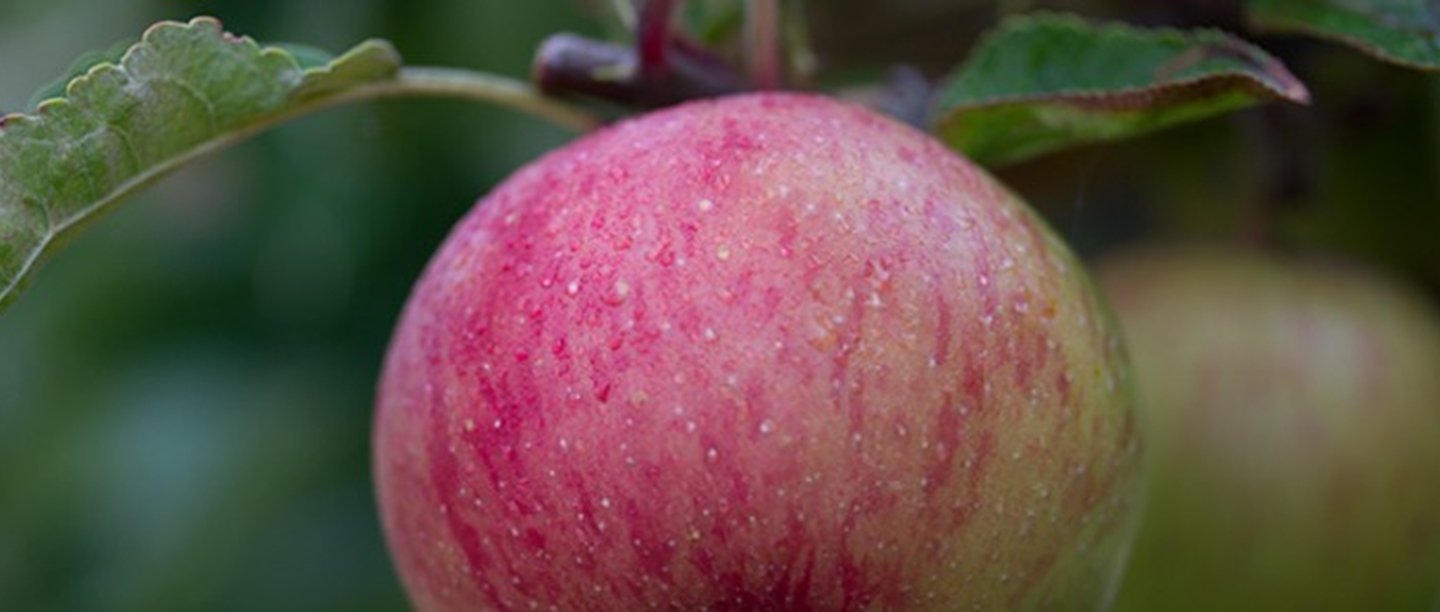 Published: 25 September 2015
Category: Behind The Scenes
The kitchen garden at Audley End is a hive of activity during September's apple harvest. From D'Arcy Spice to Knobby Russets, 150 varieties of weird and wonderful heritage apples are grown every year at Audley, cultivated using traditional Victorian gardening techniques. With our annual apple festival taking place on 24 – 25 September, we share some of our favourite picks.
Apple trees were the power house of any Victorian kitchen garden. Before refrigeration techniques were introduced, late ripening apples and pears were the only fresh fruit available during winter and early spring. Victorian cooks would have spiced, baked and stewed their apples to flavour a wide range of sweet and savoury dishes, and used pickling techniques to preserve fruit for longer during winter.
In the early 19th century there were several hundred varieties of apples grown in England, and competition between gardeners was fierce. Victorian head gardeners were true masters of invention, always striving for perfection. New, highly decorative shapes were developed to train trees, which allowed fruit to be cultivated in narrow places and harvested more quickly.
Our top picks
Here are just four of the more unusual varieties to look out for in the gardens at Audley End:
1) KNOBBED RUSSET
Also known as Knobby Russet, Winter Russet or Old Maid's Winter Apple, these apples were introduced in 1819. They're irregular fruits, distinctively warty in appearance, and because of this, they were wrongly identified for ten years.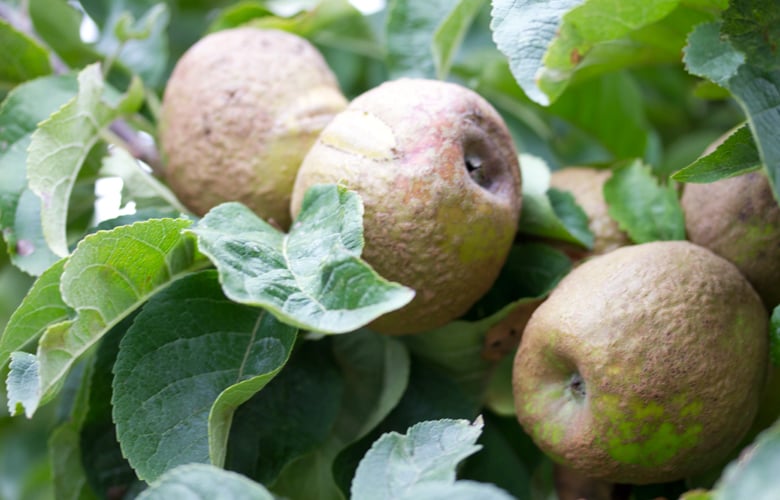 2) D'ARCY SPICE
This variety was first introduced in Colchester, Essex around 1785. They require a hot dry summer to gain the spicy flavour they're named for. Characteristics of this apple include a tough skin, fine and juicy flesh with characteristic aromatic flavour.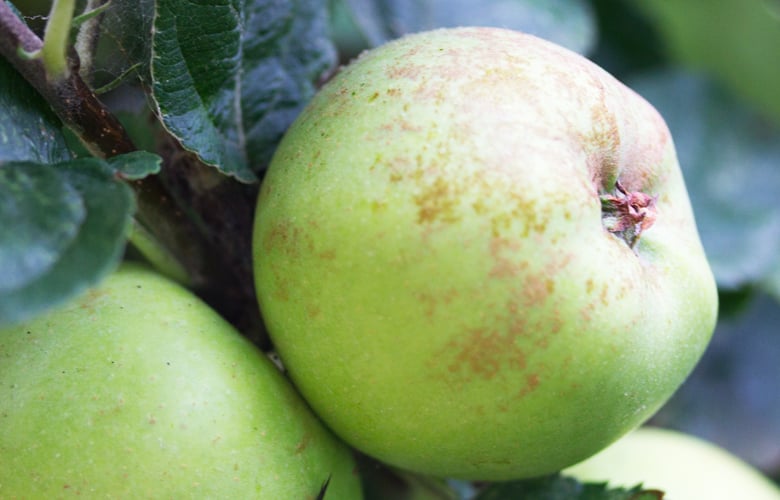 3) PEASGOOD NONSUCH
Peasgood Nonsuch apples are particularly good for baking, and you'll find them mentioned in Avis Cromcombe's recipe book in the Service Wing of Audley End House. They're a Lincolnshire variety from seed sown in 1858. It's a heavy cropping variety with large fruits and good flavour, slightly acid yet sweet.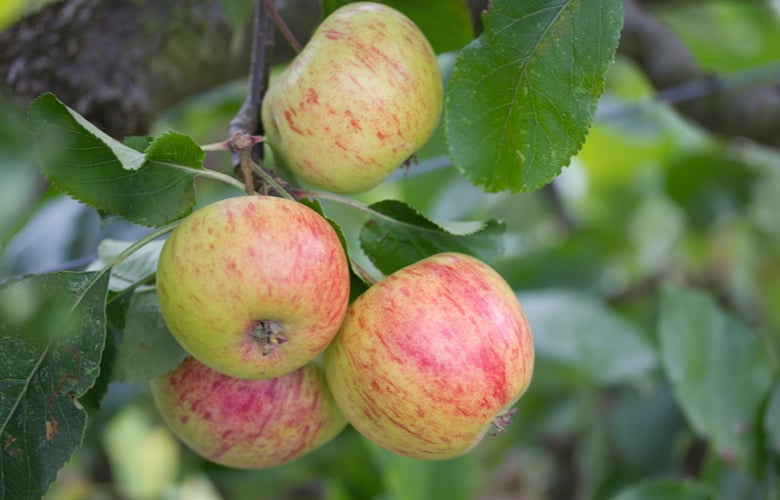 4) THOMAS RIVERS
A very old variety raised by the famous Rivers Nursery in 1893, named after Thomas Rivers, a local nurseryman – who was born Sawbridgeworth in 1798. Caught at the right time, these apples have a distinct peach-like character and are always very sweet and juicy. The season is very early, first half of August and they're best eaten straight from the tree.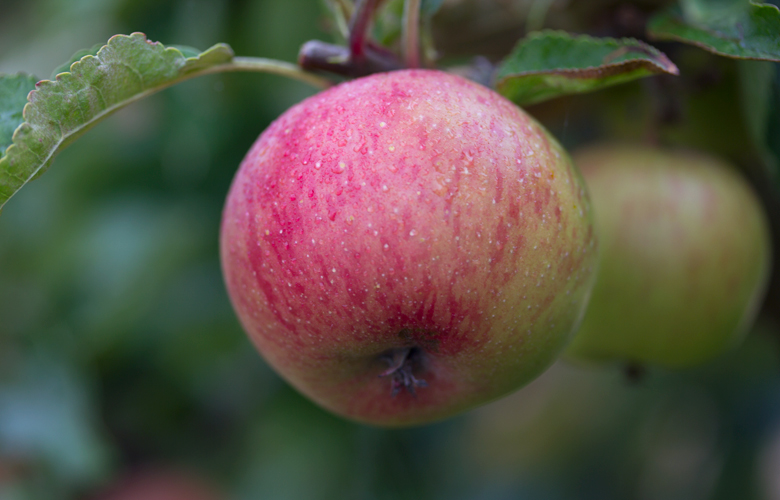 The Audley End Apple Festival takes place on 24- 25 September, from 11am - 5pm. Plan your visit to the house and gardens.