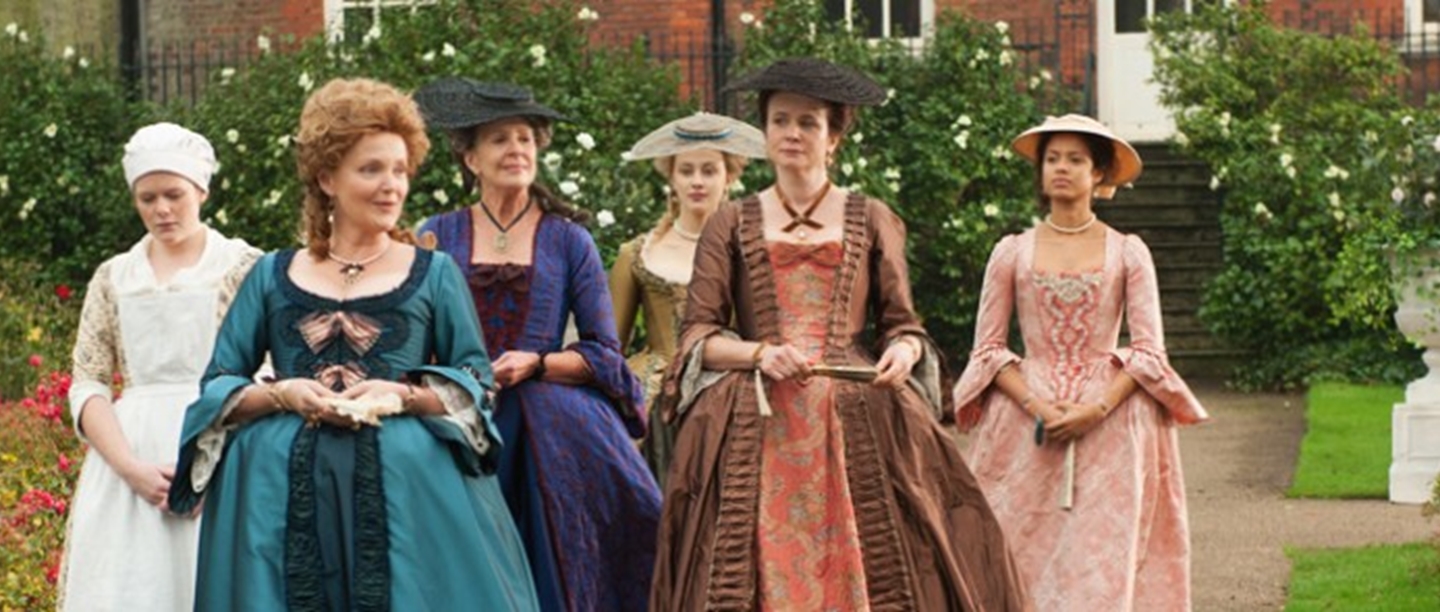 Published: 25 June 2014
Category: History In-depth
The story of Dido Belle, the daughter of an enslaved African woman brought up at Kenwood House, comes to life in Amma Asante's new film Belle. But what happened after the cameras stopped rolling? Sam Kinchin-Smith picks up the story where the movie left off…
*Spoiler alert*
If you're yet to see Belle and you don't want to know how it ends, it might be best to read this post after you've seen the film!
It's a sunny spring day in 1783. The Lord Chief Justice, William Murray, Lord Mansfield, has just reached a verdict in the case of Gregson v. Gilbert, condemning the owners of the Zong slave ship who had drowned 142 enslaved Africans two years before. This is an early link in a chain of events that leads to the Abolition of the Transatlantic Slave Trade in 1807.
Mansfield's mixed-race niece, Dido Belle, embraces John Davinier, an idealistic trainee lawyer who has won Mansfield round to his way of thinking with the force of his rhetoric and his square-jawed morality. Mansfield agrees to their marriage. Rachel Portman's elegantly emotive score has reached unprecedented, sweeping heights by this point, and Dido and John embrace once more.
Everybody in the cinema dabs their eyes, sniffs as one. Roll credits.
But what happened next? With the interplay between historical fact and fiction that characterises any period drama, that is a complicated question. But Mansfield really did reach this important verdict, and Dido really did marry a man called John Davinier, so let's pick up the story there…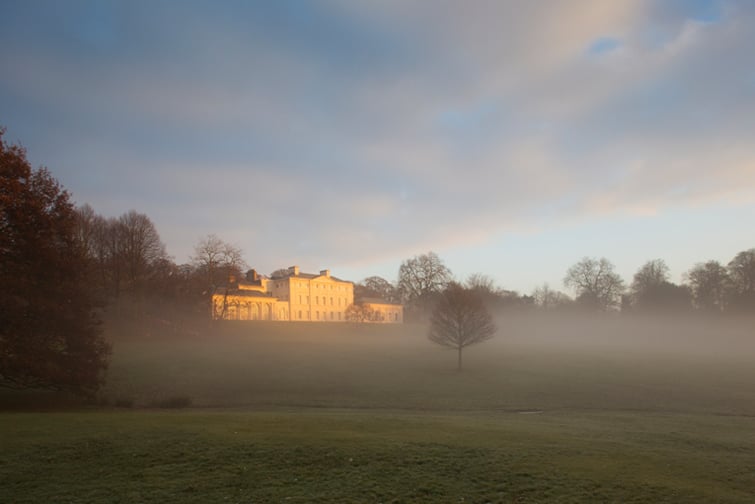 Kenwood House on Hampstead Heath, where Dido grew up
Lord and Lady Mansfield
Mansfield had been made Speaker of the House of Lords just before Gregson v. Gilbert, but left this position before the end of the year. He stubbornly held on to the office of Lord Chief Justice until 1788, because of a dispute with George III over his successor.
Lady Mansfield died tragically early in 1784 and Mansfield's retreat from public life began then. After his retirement, he withdrew to the first floor apartments at Kenwood. According to the novelist, Fanny Burney, writing in her diary at this time,
"Poor Lord Mansfield has not been downstairs, the housekeeper told us, for the last four years…"
Elizabeth Murray
Elizabeth married George Finch-Hatton, fifth son of the 7th Earl of Winchilsea, in 1785. Finch-Hatton was born at Kirby Hall but the newlyweds settled at Eastwell Park near Ashford in Kent. They were to have two sons and three daughters – and their elder son George would go on to inherit the earldoms of Winchilsea and Nottingham, before fighting a bloodless duel with the Duke of Wellington.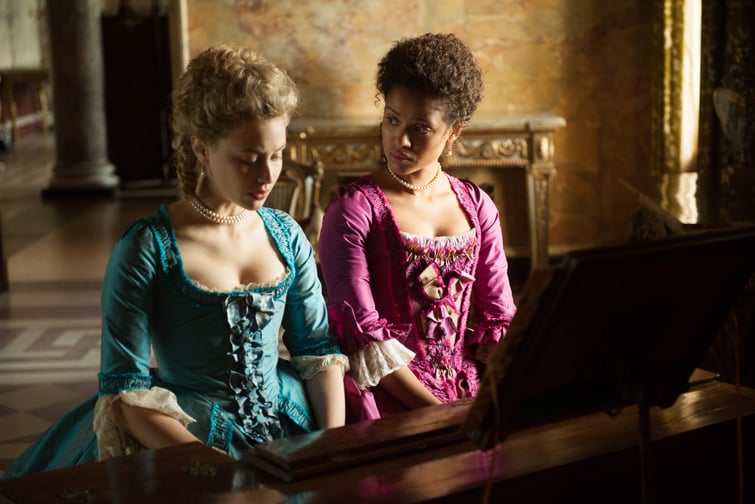 Gugu Mbatha-Raw as Dido Belle and Sarah Gadon as her cousin Elizabeth in the new film, © PicSelect
John and Dido Davinier
John and Dido didn't actually marry until 1793, ten years after the events of the film. So Dido continued to live at Kenwood, looking after Lord Mansfield with her two aunts.
Once married, they moved to Pimlico, at that time on the very edge of London. Dido had twin boys, Charles and John, in May 1795 – and another son, William, was born in 1800. The young family must have lived a comfortable life, thanks to a legacy of £100 a year left to Dido in Mansfield's will, along with a capital bequest of £500 – and John's profession. He wasn't a lawyer, but he was a steward, the most senior servant working in a household.
Dido died just four years after William was born, in July 1804. She was forty-three years old.
Charles received a classical education in Belgravia, before joining the East India Army. He rose through the ranks to reach the position of Major by the time he retired. William also joined the army. Nothing further is known of John.
The Abolition of Slavery
Mansfield's most important contribution to the cause of abolition was the case of Somerset v. Stewart in 1772 – which saw him ruling that the law didn't recognise the existence of slavery, and that it was therefore illegal. His famous judgement at the end of Belle was, in fact, part of his verdict on Somerset v. Stewart, not Gregson v. Gilbert. It is estimated that between 14,000 and 15,000 slaves were immediately freed after this ruling.
But slavery remained legal in most of the British Empire until the Slavery Abolition Act of 1833. The Slave Trade Act of 1807, the product of William Wilberforce's great campaign, abolished the slave trade in the British Empire, but did not abolish slavery itself.
Mansfield died in 1793. Clearly, the slavery question remained unresolved at this point in time, because he felt the need to include the following line in his will:
"I confirm to Dido Elizabeth Belle her freedom."
Visit Kenwood
Find out more about Dido Belle's story at Kenwood House, her former home on Hampstead Heath in London, or by purchasing the new Kenwood guidebook.
This post is based on research conducted by the English Heritage curatorial team and Sarah K. Minney.