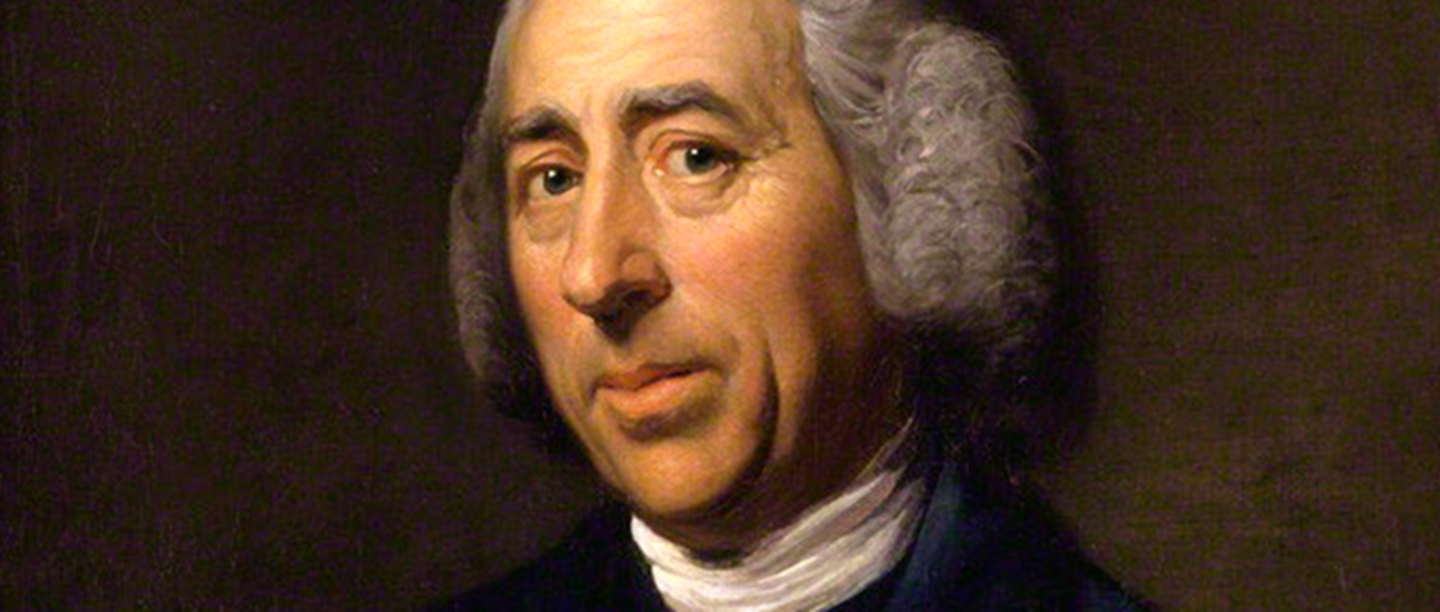 Published: 28 December 2016
Category: History In-depth
If you were anyone in Georgian society, your garden would have been designed by Lancelot 'Capability' Brown. Wealthy lords and ladies, and even the royals, commissioned Brown to landscape their vast estates, which revealed much about their status and style. Moving from formal to functional with sweeping lawns and key focal features, Brown revolutionised gardening in England.
This year England celebrated 300 years since Brown's birth. You can read more about his life here. But first, we caught up with Landscape Adviser Emily Parker to explore who he was and why he became the go-to for English landscaping.
WHERE DID THE NAME 'CAPABILITY' COME FROM?
Nobody knows for sure, but it's said that Brown used to turn up at country houses and say: 'this place has great capabilities for improvement' – and that's where he got his nickname from. I think you could safely say that he changed the whole nature of English gardening from its more formal roots to something that imitated nature. That's what we can see from Capability Brown today, particularly at Audley End House and Gardens.
IS AUDLEY END HOUSE AND GARDENS A GOOD EXAMPLE OF A CAPABILITY BROWN LANDSCAPE?
The great thing about Audley is that it's been called the 'Capability Brown landscape in miniature', in that it has all the features of a Capability Brown landscape in small-scale. At the front of Audley End House, at the top of the hill, you can see the Temple of Victory, which was designed by Robert Adam. It takes its name from the victory of England over France during the Seven Years War, where the owner Sir John Griffin Griffin fought. The temple itself wasn't erected until 1771, so after Brown had done his landscaping work, but this is a focal point of Brown's landscape. His whole idea was to show off the vista.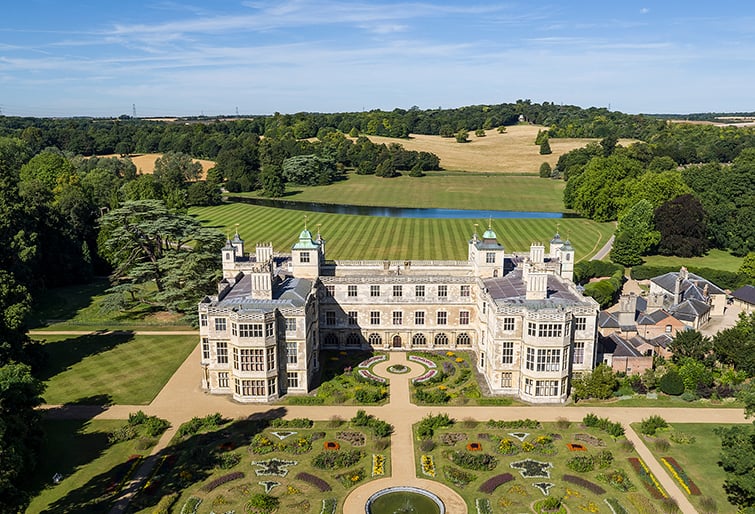 Audley End has been called a Capability Brown landscape in miniature. Here you can see the Temple of Victory in the top right, the great cedar on the left of the house and the seemingly natural vista he created, as well as the parterre which replaced his flower garden.
HOW MUCH OF CAPABILITY BROWN'S WORK STILL SURVIVES AT AUDLEY TODAY?
We have one of the cedars that we think was planted with Capability Brown's work in 1763. We also have cedars dotted all around the landscape at Audley as they were one of Brown's signature trees. If you see a cedar of that size in a landscape of Capability Brown, you can almost always assume that it was planted by him. That makes it really exciting because it's something that he personally wanted to implement into the landscape and you can see it alive today.
Capability Brown was famous for creating sweeping vistas and views, and I think that's what the focal point of Audley End is. The view that we see from the front of the house at Audley is almost exactly as Capability Brown would have designed it, apart from the fact that the road has got higher since then so you can see cars passing by. At the back of the house the 19th century parterre replaces Capability Brown's flower garden, but the view up to the hill is exactly the same.
HOW HAVE WE MARKED CAPABILITY BROWN'S 300TH BIRTHDAY IN 2016?
At Audley in 2016 we've been holding tours of the landscape hosted by volunteers throughout the year. We've also had new interpretation put in so people can explore the landscape for themselves and understand the role that Capability Brown played in shaping it.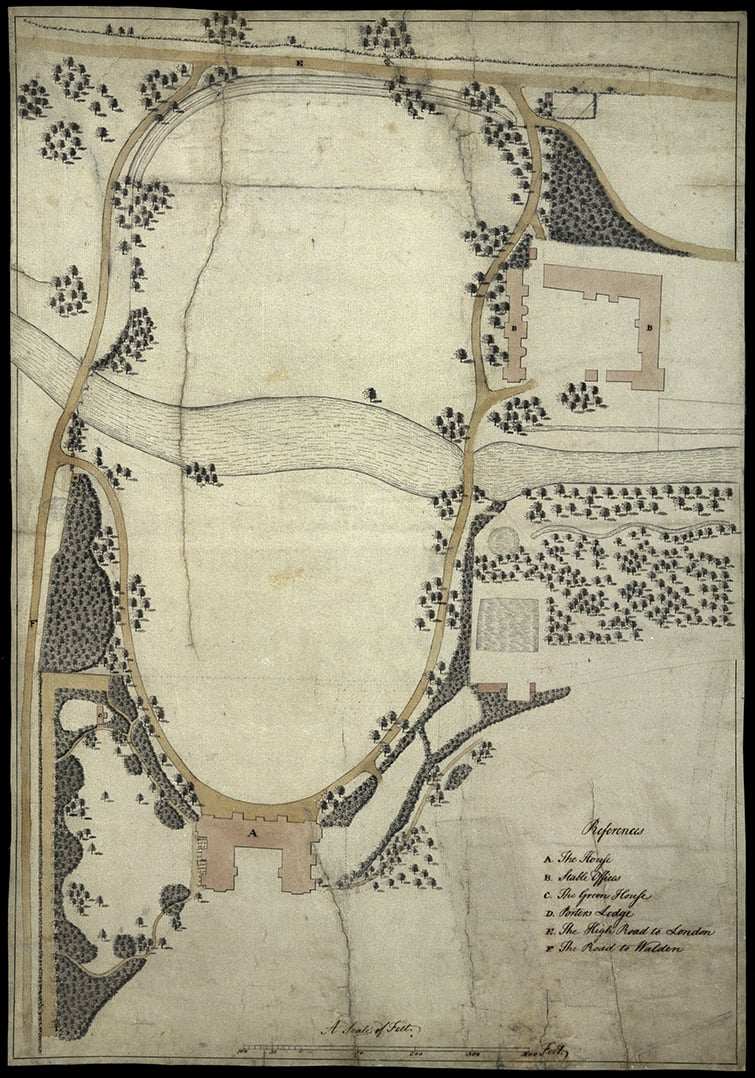 Capability Brown's landscape design for the gardens at Audley End © Historic England Photo Library
We put on display some of our original collections too. One of them was Capability Brown's original plan of the changes he was going to make to the landscape. We paired this with a survey that was done in 1753, a mere 10 years before Brown's interventions, so visitors could see the difference between what was there in 1753 and what was there in 1763. The two plans side-by-side illustrate a lot of the features that Brown brought to the English landscape.
WHAT WAS BEHIND THE EVENTUAL FALL-OUT BETWEEN CAPABILITY BROWN AND SIR JOHN GRIFFIN GRIFFIN?
When Capability was commissioned at Audley End, Sir John Griffin Griffin would have already seen a lot of Capability Brown's landscapes as he was very fashionable at the time. So he would have known what kind of style he was letting himself in for.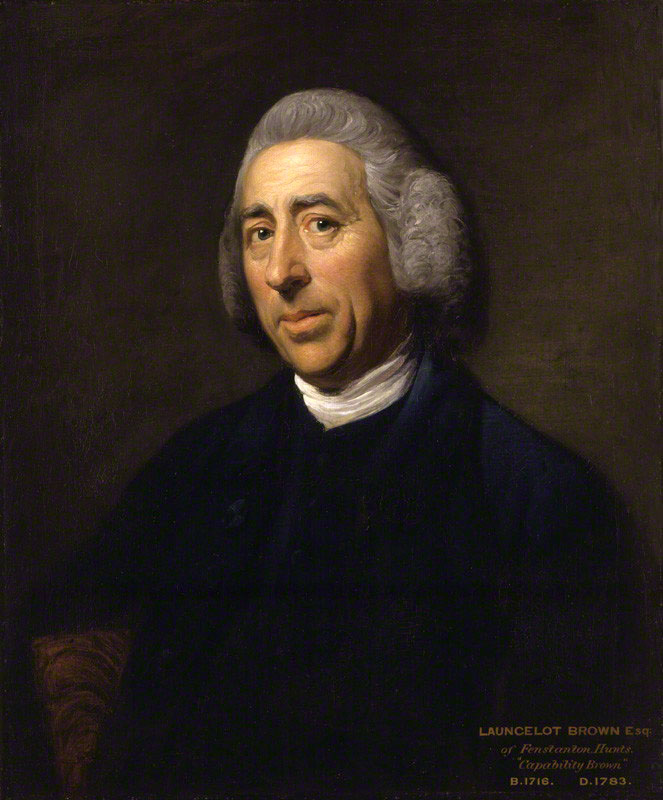 by Nathaniel Dance (later Sir Nathaniel Holland, Bt), oil on canvas, circa 1769 ©NPG
But Brown and Sir John Griffin Griffin had a falling out in about 1767. One of the main reasons for this was that the plan that Capability Brown provided, before starting the landscaping work, showed the river going in one direction and one arc. However, his foreman on the ground made the river curve in the other direction.
The crux of the disagreement was likely to have been over the payment terms of Brown's contract for the work. We know that Brown was sacked before the plan was completed, and a lesser known architect finished it afterwards.
HOW WAS BROWN REGARDED BY OTHER LANDOWNERS IN 18TH CENTURY ENGLAND?
In the 18th century, Capability Brown was immensely fashionable. He was the person that you needed to have on your estate and working with you if you were ever going to hold your head up in society. He worked on what we think is about 250 landscapes and about 150 of them are still worth seeing today. This year has been about getting people out to experience these landscapes today, as they were 300 years ago.
WHAT IS CAPABILITY BROWN'S LEGACY TODAY?
The reason that Capability Brown's legacy continues today is that he completely changed the face of English gardening. Gone were the very formal landscapes of the 17th century, to be replaced by a very naturalistic style of gardening which was also very practical and functional. You could use the wood for firewood or for selling as timber, as well as being able to fish in the lakes. They were very productive landscapes, they had a dual function which made them much more practical to a landowner.
The great thing about Capability Brown's work with landscapes is that they look great in winter and in summer – the tree structure stays the same, the rolling lawns and the water stays the same. So on a misty autumn or winter morning, it looks just as good as it does in the summer – you just get a different angle on it.
Discover more