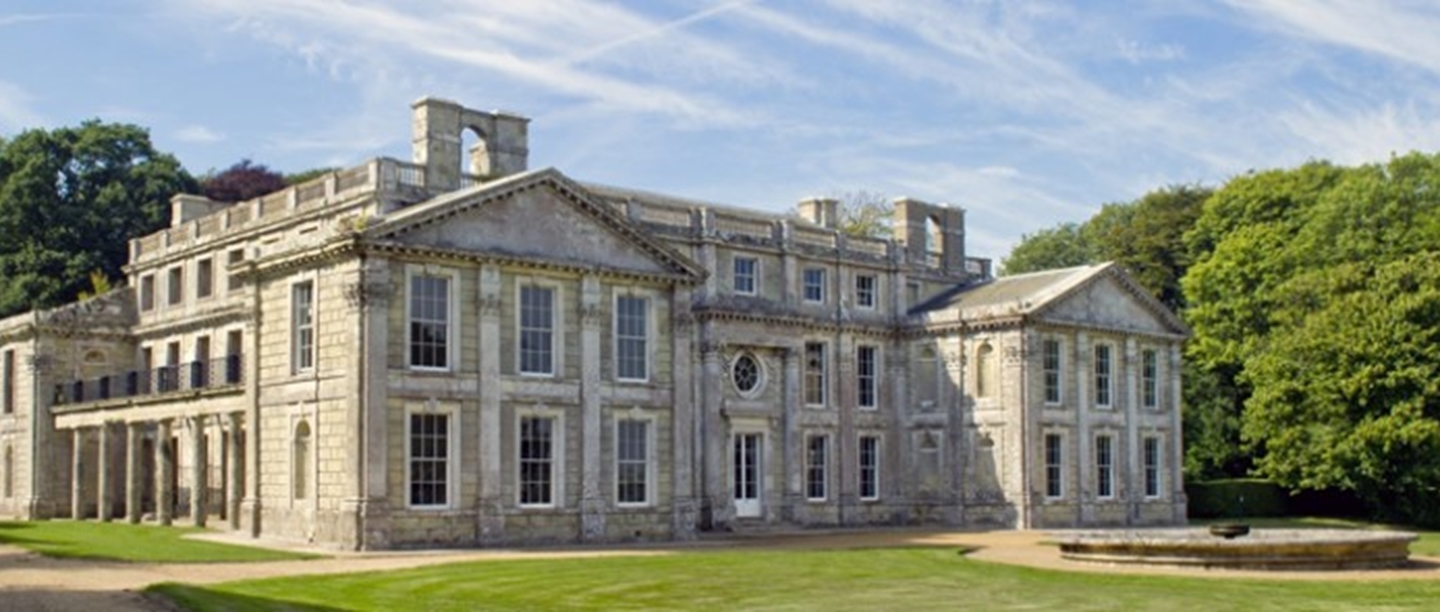 Published: 13 February 2019
Category: History Undercovered
Sam Kinchin-Smith investigates a remarkably scandalous story from the history of Appuldurcombe House, on the Isle of Wight – that resulted in an equally shocking poem being published.
The year is 1780, and we find ourselves on the Isle of Wight, at a masterpiece of English baroque architecture, Appuldurcombe House. What happened next is a story combining irregular aristocratic deeds, a relentless public appetite for sexual scandal, and a sensationally frank publishing phenomenon described by Samuel Johnson as 'without exception the best written poem that has made its appearance these many years'.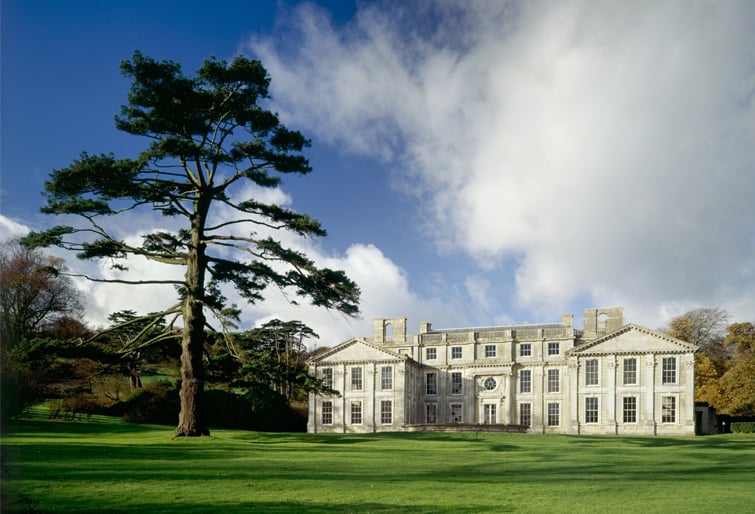 Appuldurcombe House
Sir Richard Worsley inherited Appuldurcombe in 1768. Four years later he met Seymour Fleming, a wealthy heiress with a reputation for being a bit of a wild child, and by 1776 they were married with a son. Unfortunately, Sir Richard was too busy with his duties defending the Isle of Wight from France, Spain and Holland, to pay much attention to his energetic wife, and she sought solace in fashionable society, hanging out with the Duchess of Devonshire and – perhaps – enjoying an affair or two. Richard Sheridan's School for Scandal (1777) is suggestive of this, insofar as Seymour was apparently the inspiration for naughty Lady Teazle in the play. Either way, pretty standard Georgian fare so far.
Our story takes a turn for the unconventional when one George Bisset arrives on the island in 1780. Worsley quickly befriended this fellow aristo of a similar age, and made him a captain of his militia. With the threat of French invasion looming large, local troops from around the country were ordered to assemble in Kent, and Worsley's militia, including Bisset and Lady Worsley, moved to the mainland. Bisset and the Worsleys moved into a large house in Maidstone, and soon George and Seymour were sharing more than just polite mealtime conversation. But here's the thing: it seems Sir Richard was rather excited by this turn of events, and sought to actively encourage it. One famous episode in particular suggests this was indeed the case.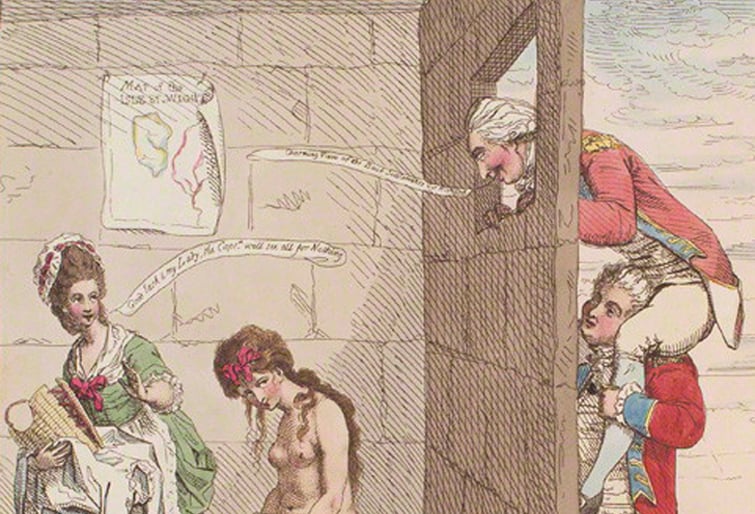 Detail from 'Sir Richard Worse-than-sly, exposing his wife's bottom; – o fye!' by James Gillray, 14 March 1782.
© National Portrait Gallery, London, creative commons license.
In September 1781, George, Seymour and Sir Richard decided to pay a visit to Maidstone's segregated bathhouse. After a quick dip, the two men found a window high above the women's bathing rooms. Sir Richard then called out to his wife, 'Seymour, Seymour, Bisset is going to get up and look at you!' He lifted George onto his shoulder, and George spent a few quiet moments watching Seymour and her scandalised servant get dressed.
Shocking goings on such as these would probably have stayed secret if George and Seymour hadn't then eloped, and titillation turned to public humiliation for poor old Sir Richard. He decided to sue George for a cripplingly massive sum of money, on the grounds that his treacherous captain had 'damaged' his wife. George's defence stated that he couldn't possibly have damaged the dishonourable Lady Worsley bearing in mind widespread rumours that he was, in fact, her 28th sexual conquest, and furthermore the bathhouse incident proved Richard had in fact deliberately accelerated his own cuckolding. The judge agreed, and Sir Richard was awarded compensation of a single shilling. Details of the trial were covered in minute detail in the press, and an eager readership turned the court report into the first bestseller to emerge from the scandal. Apparently George Washington owned a copy.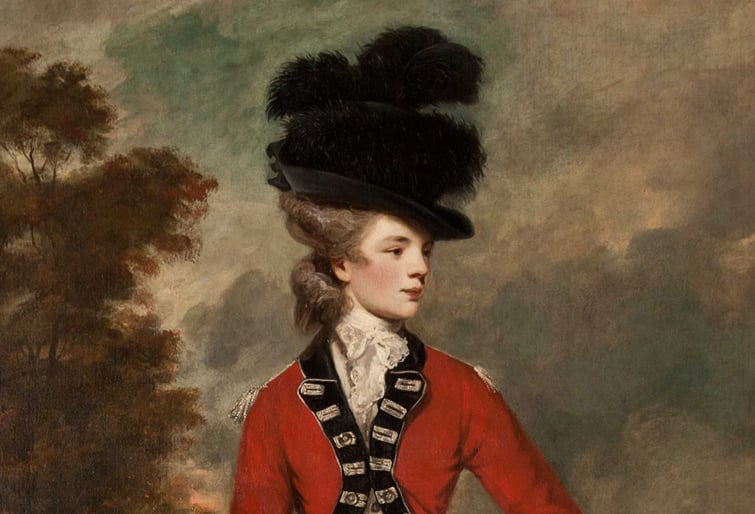 Detail from Joshua Reynolds portrait of Lady Worsley, which hangs in the Cinnamon Drawing Room
of Harewood House in Yorkshire. Visit between 3 April and 1 November 2015.
A better candidate for the title of the 50 Shades of Grey of its day is the poem Lady Worsley – shunned by society and seeking refuge in progressive, permissive France – commissioned to put forward her side of the story. An Epistle from L-y W-y to S-r R-d W-y seeks to defend her motivations and actions with steamy rhyming couplets written in the first person:
… with B—-t stopt, for he could give

What from thine arms I never could receive.

From him no tiezing titillations came,

He rais'd those passions which he could well tame.

Dissolv'd in thrilling extacy we lay,

Kiss'd till the morn, then curs'd the coming day.

Oh, had you seen me on his breast relin'd.

Lips glu'd to lips, and limbs with limbs entwin'd.

With oft repeated acts of dalliance spent,

My lust quite sated, and my heart content.
As Hallie Rubenhold's Lady Worsley's Whim – a brilliant book-length account of the affair, published in 2008 – puts it, the poem 'hit precisely the right note to raise a chorus of public outrage … letters began streaming into the offices of the Morning Post and the Morning Herald … the pamphlet continued to sell by the bundle. It was available to buy "at every bookseller in London and all of the principle ones in every city and town in England". In the spring of 1782, anyone possessing the faintest grasp of literacy, from the shop clerk to the gentleman of leisure, was burying their nose between the indecent pages of Lady Worsley's Epistle.'
Sound familiar?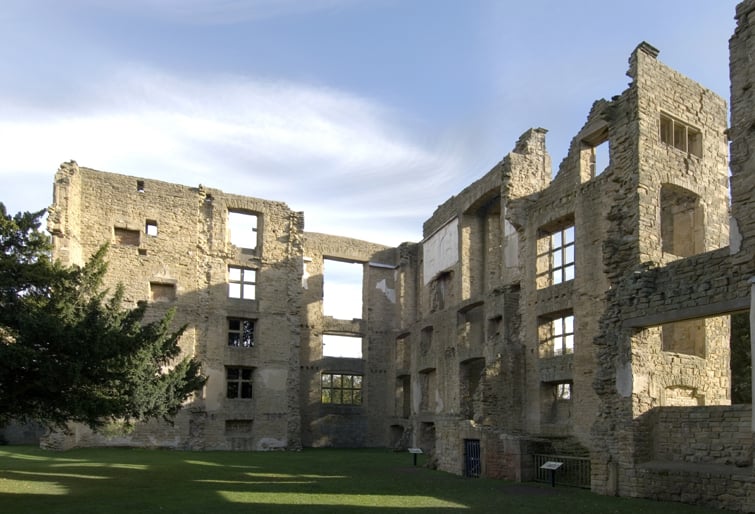 Hardwick Old Hall
The Epistle is not the only scandalous bestseller associated with our sites. Landguard Fort in Suffolk had an important part to play in the lives of both Delarivier Manley, a notorious (but pioneering and proto-feminist) author and essayist of the early 18th century, and Philip Thicknesse, who wrote guides to healthy living recommending the frequent inhalation of 'the breath of young women', among other things, a few decades later. If we go back a century, we find Thomas Hobbes' Leviathan, the secular spirit of which angered religious readerships to such a degree that he retired from public life and lived out his final years as a tutor at Hardwick Old Hall. Then if we go forward 200 years, we arrive at arguably the most controversial book ever published: Darwin's On the Origin of Species, written at Down House.
To visit these places is to be reminded that literary notoriety wasn't invented by E.L. James. And that there are often much more interesting reasons to get excited about banned books than moneyed naughtiness.
Find out more about the life of Philip Thicknesse in the Story of England here.