Published: 14 March 2016
Category: History In-depth
Historically, many careers for women were in the home – but some women in domestic service broke the mould. As part of our Women in History series, Dr Andrew Hann investigates how.
Women and girls once made up around 80% of household servants. Despite this, they were valued less than their male counterparts – even when performing the same or similar roles.
It was essential to have maids for running a household, but having menservants in livery was considered a luxury. (This perhaps explains why Prime Minister Lord North introduced a tax on male servants in 1777, but not on servants as a whole.)
Some important roles such as housekeeper and governess were reserved for women but most senior positions were held by men. Women were sometimes able to succeed in traditionally male service jobs too, though this required considerable skill and determination. Nevertheless, those who did work their way up to positions of status, like Hannah Mackenzie and Avis Crocombe, were well rewarded for their efforts.
Domestic service jobs aren't glamorous, but they are skilled. Would you be able to make a successful career out of domestic service like these women?
Housekeeper
Role model: Hannah Mackenzie
Hannah MacKenzie (seated) with Mrs Geyton, the cook, at Wrest Park
Hannah Mackenzie rose through the ranks to become housekeeper to the Vanderbilts, one of the wealthiest families in 1920s America. One step on her journey to the glamour of New York, was at Wrest Park working as housekeeper for Lord Lucas.
In September 1914 Wrest Park was converted into a convalescent home, then a military base hospital, by Lord Lucas' sister, Nan Herbert. Hannah was put in charge of the domestic arrangements, responsible for recruiting staff, managing the household and keeping the hospital accounts. She was a feisty character, self-assured and charming. According to Nan, 'Hannah handled any man of importance with supreme skill. She studied Dr Beauchamp [the medical officer] and attended to his needs until she had him tied to her little finger.
There was a setback though – Hannah was dismissed in August 1915 as life below stairs at Wrest Hospital had become 'dangerous and disorderly,' according to Nan. One pitfall of domestic service was being at the mercy of your employer, and it was not always an easy relationship between mistress and servant.
Cook
Role model: Avis Crocombe
Avis Crocombe was recruited as cook at Audley End in 1880, replacing a male French chef. Her carefully hand-written cookbook, donated to English Heritage in 2009 by a descendant, shows an experienced professional at the top of her game. She was equally comfortable cooking for small family gatherings as she was the lavish dinners that the Braybrookes held from time-to-time.
Like most successful servants Avis had risen through the ranks from humble origins. Born in Martinhoe, Devon in around 1838, by the age of 12 or 13 she was working for her brother, John Crocombe, as a general servant. By 1861 she had moved to London and was a kitchen maid in a grand household. Before moving to Audley End, Avis worked as cook and housekeeper to Thomas Proctor Beauchamp of Langley Hall in Norfolk – a considerable step up in status.
Avis Left Audley End in 1884 to marry Benjamin Stride, a lodging house keeper of Marylebone, London. Following his death in 1893, she continued to run the lodging house at 40 Cambridge Terrace, Hyde Park, an upmarket area of West London. Benjamin left her £496.6s.8d in his will, a considerable sum which would have allowed her a comfortable retirement.
Governess
Role model: Mary Dormer
Mary came from a modest background, growing up in the East End of London in the early 1800s. She was appointed governess to the 3rd Lord Braybrooke's eight children at Audley End in around 1835. Mary was responsible for running the nursery, educating the children, and teaching the girls how to be young ladies.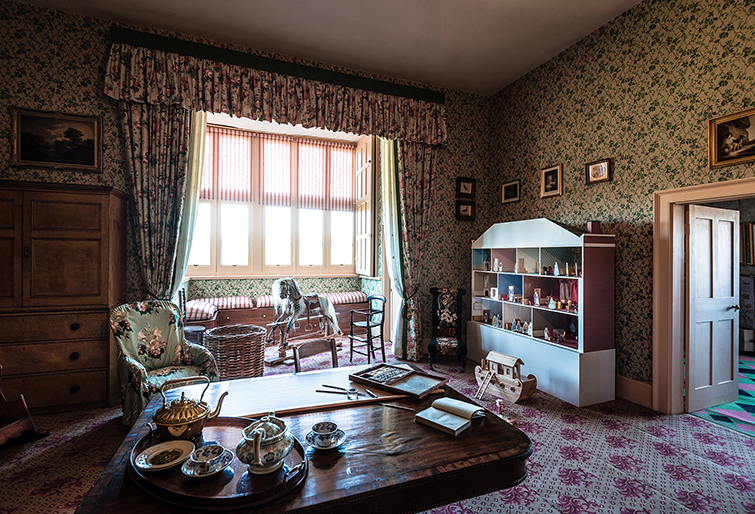 The school room at Audley End
During her time at Audley End she built up a close bond with the children. The boys were packed off to Eton aged 10 or 11, but the three girls (Mirabel, Louisa and Lucy) remained Mary's responsibility until their 18th birthdays. She accompanied the girls on excursions, walked with them in the grounds, they went riding, shopping and sketching together. As time passed they became close friends.
Mary remained at Audley End after the girls grew up, acting as a companion. Mirabel, the eldest, painted her sitting in the school room. In later life she moved to London but kept in contact with Mirabel, Louisa and Lucy. They each received substantial legacies in her will, and Lucy acted as one of her executors. At her death she was styled 'gentlewoman' and was 'living on her own means', quite a step up for a young girl from the East End.
Gardener
Role model: Christine Falwasser
Traditional servant hierarchies and gender roles were often overturned at time of war. This was the case in 1940 at Eltham Palace, Stephen and Virginia Courtauld's art-deco home. As the younger male gardeners went off to fight, Christine Falwasser found herself promoted to deputy head gardener.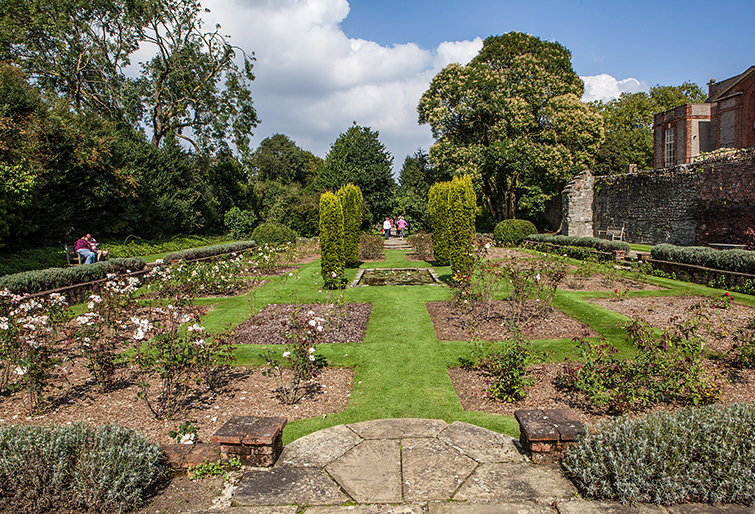 The gardens at Eltham Palace
Unlike the other women we've mentioned, Christine had a privileged upbringing. She was a Cambridge history graduate and had then worked at Kew Gardens as one of the few women gardeners. During the war she lived in the Head Gardener's cottage at Eltham, causing some friction with the other gardening staff. Christine was often invited to dinner by the Courtaulds, and – according to a houseguest – was very good company.
After the war Christine moved to Muckairn in Argyle with the Courtaulds and served as their gardener there. She remained in Scotland when they moved to southern Africa in 1951. She visited the Courtaulds at La Rochelle in present day Zimbabwe in 1958. Her signature, etched with a diamond stylus, is on one of the verandah windows there alongside those of many celebrities, statesmen and aristocrats.
What impact did women have on English history?
In a survey we commissioned for Women's History Month (March 2016) we discovered that 40% of people thought that women did not impact history as much as men.
We're aiming to help change this perception and celebrate Women in History with a series of blogs, articles and profiles of just a few women whose contribution to England's history you might not have heard about – read more about them here.
Who has inspired you the most? Tell us in the comments or connect with the conversation on Twitter using #womeninhistory