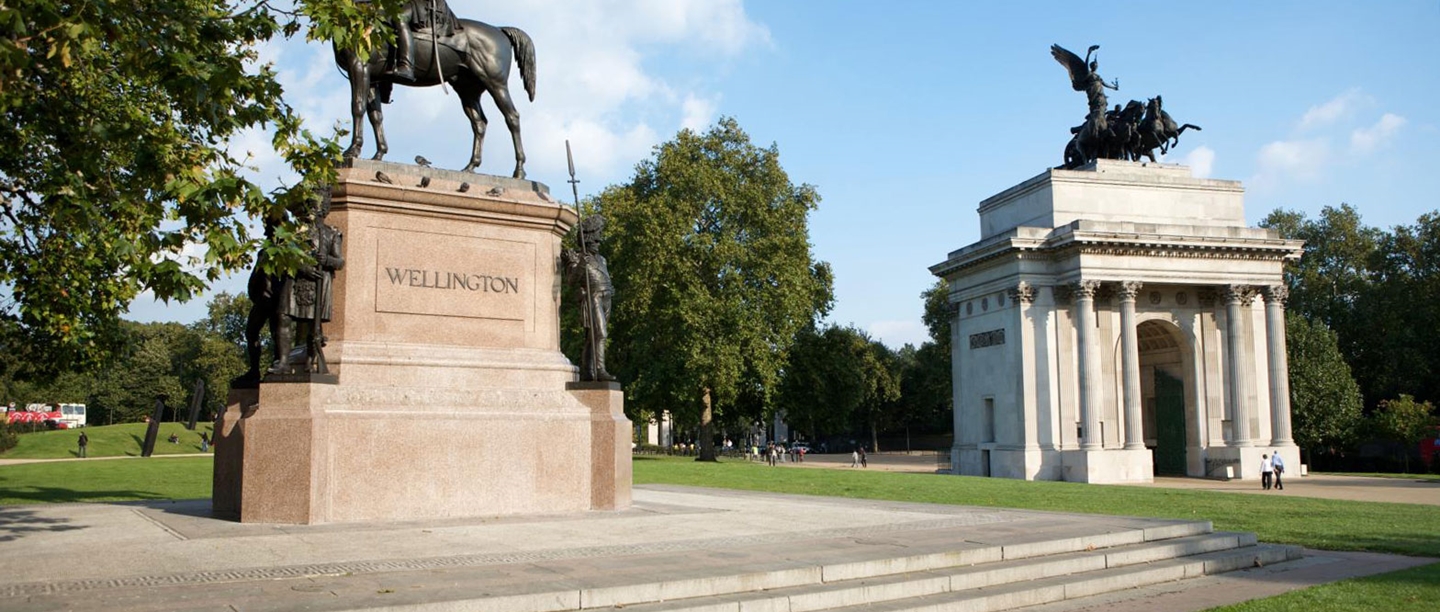 London's Statues and Monuments
For over 300 years public statues and monuments have been erected across London to celebrate important individuals and moments in British history. English Heritage looks after over 40 of these structures, including London's oldest bronze statue of Charles I, national war memorials such as the Cenotaph and statues commemorating individuals like Florence Nightingale and Sir John Franklin.
Learn more about the statues and monuments in our care, or take a walk through London using our statues and monuments map (below) as a guide.
London Statues and the History of Empire
The statues in our care were intended to represent pride in the nation's leaders and in the achievements of great individuals. Kings and queens stand beside generals on horseback, explorers, inventors and statesmen. They reflect the values of the times in which they were created and unveiled. However, these values may not align with values we hold today, particularly when commemorating Britain's history as an imperial power.
Pride in these statues must therefore be tempered with an awareness of historic wrongs.
Read More
Statues Gallery
View all the statues in our care and read more about the individuals they commemorate. They include monarchs, from Charles I to Edward VII, nursing heroes Edith Cavell and Florence Nightingale, the inventor Samuel Plimsoll and the master-builder Thomas Cubitt.
The statues can be found all across London, but particularly in areas of Westminster such as Whitehall, St James's and Charing Cross.
Explore the statues gallery
Monuments Gallery
English Heritage looks after nine important monuments in London, erected in the 19th and 20th centuries. Some were intended to commemorate victory, such as the triumphal Marble Arch and Wellington Arch, envisaged as memorials to Britain's victories against Napoleon. Others served to remember those who had lost their lives in war – the most significant of those being the Cenotaph in Whitehall.
Explore all the monuments in our care through this online gallery.
Browse the monuments gallery
Six London WWI War Memorials
The dead of the First World War seldom came home: where their bodies could be found, they were laid to rest near the battlefield. Mourners in Britain, bereft of individual graves, needed a focus for their grief. In response, tens of thousands of war memorials were built across the country.
Here we highlight six of our public statues and monuments which memorialise groups or individuals who fought in the First World War. Together they reflect the impact of the Great War, while their fascinating stories reveal different approaches to commemorating the dead.
Read more
Find a Statue or Monument
London's Blue Plaques
English Heritage also cares for London's famous blue plaques. The scheme was started in 1866 and is thought to be the oldest of its kind in the world.
Across the capital over 900 plaques, on buildings humble and grand, honour the notable men and women who have lived or worked in them.
Explore London's blue plaques