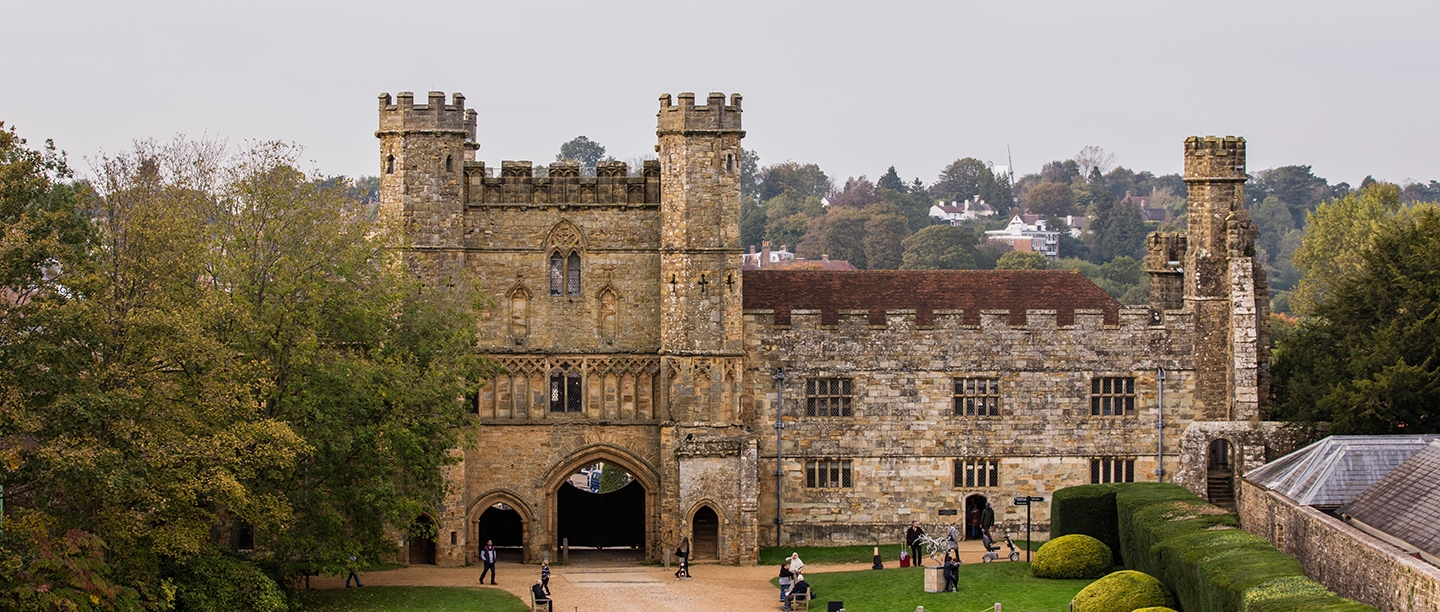 Group visits to 1066 Battle of Hastings, Abbey and Battlefield
Discover the atmosphere of one of England's most significant historic sites on an unforgettable day out. In the year 1066, the armies of King Harold and William the Conqueror clashed here at the Battle of Hastings. Now, your groups can stand on the very spot where this decisive struggle was fought and England's future decided.
Group Discount
We offer a 15% discount (10% for Stonehenge) for travel trade and organised groups of 11 or more paying visitors when payment is made in a single transaction.
Per group you also receive:
free entry for one tour leader
free entry for one coach driver
The tour leader, coach driver and any English Heritage members do not count towards the group totals.
Booking information
Trade admission prices and opening times:
Please refer to our Trade Admission Prices & Site Opening Times brochure for pricing and opening times information at our top sites for groups.
Making a booking:
Contact information for making your group booking can be found in the Visit & Contact Information section below.
Please include the property name and date of visit in the subject line of your email along with the following information:
Group name
Name of property
Tour reference/booking reference (if applicable)
Date and time of arrival
Number of visitors
Payment method:
Payment can be made on arrival by: cash, credit/debit card, cheque (made payable to The English Heritage Trust), Agency Voucher Scheme (AVS).
Visit & Contact information
Coach parking: No coach parking on site. Park at the Battle Coach Park, 10 minutes walk away.
Catering: Light lunch and refreshments in cafe. Seats 50 indoors and 35 outside. Call for winter opening times. Picnics are welcome and pre-booked packed lunches available.
Audio tour: Scan our QR code on arrival to access our free audio tour. Available in English, Dutch, French, German, Japanese, Spanish.
Exhibition: The exhibition '1066: the Battle for England' brings the background and impact of this renowned conflict vividly to life. Drawing a striking picture from the English and Norman sides of the years that led up to the conflict. The short film in the exhibition provides the perfect introduction to your visit and tour, and we recommend you begin with this at the start of your visit.
Access: Mobility scooters available for loan. Wheelchair users should enter the site through the Gatehouse (please ring the bell), where they will be met by a member of staff. Access around the site is via gravel pathways avoiding steps and is often on steep slopes.
Orientation map: Download a copy of our Battle Abbey orientation map to help with your planning.
Average length of visit: 2 hours
Address: High Street, Battle, East Sussex, TN33 0AD
Email: bookings@english-heritage.org.uk
Telephone: Group bookings: 0370 333 0604. Battle Abbey: 01424 775705.
Local TIC: Please call Battle TIC 01797 229049 if you would like information about other things to do in the local area.
Guided tours
Make your group visit extra special by adding a guided tour.
Please allow for the indicated minimum notice below when requesting a guided tour.
Battle and Abbey Tour
One of our expert guides can bring to life the most famous date in English history on the site where it happened. Add a guided tour to your group visit and discover the story of the Battle of Hastings and subsequent building of its memorial - Battle Abbey.
Duration: 40 - 60 minutes
Price: normal admission fee + £75 per group.
Minimum – maximum pax: maximum 25 pax. Larger groups can book multiple tours.
Advance booking required: Yes, a minimum 14 days notice is required.
Extras: Pre-opening slot available for pre-booked groups at 9:30.
St Mary's Church Tour (CURRENTLY UNAVAILABLE)
This tour takes the group outside the site across to the parish church of St Mary's which is closely linked to the abbey throughout the ages. This medieval church has a fascinating history, with many examples of medieval artwork, graffiti and notable medieval tombs.
Price: normal admission fee + £40 per group.
Minimum – maximum pax: maximum 25 pax.
Advance booking required: Yes, a minimum 14 days notice is required.
Group Travel Support
Further support and useful resources available to group travel organisers can be found on our dedicated Group Visits webpages.
For educational groups, please visit our School Visits webpages.