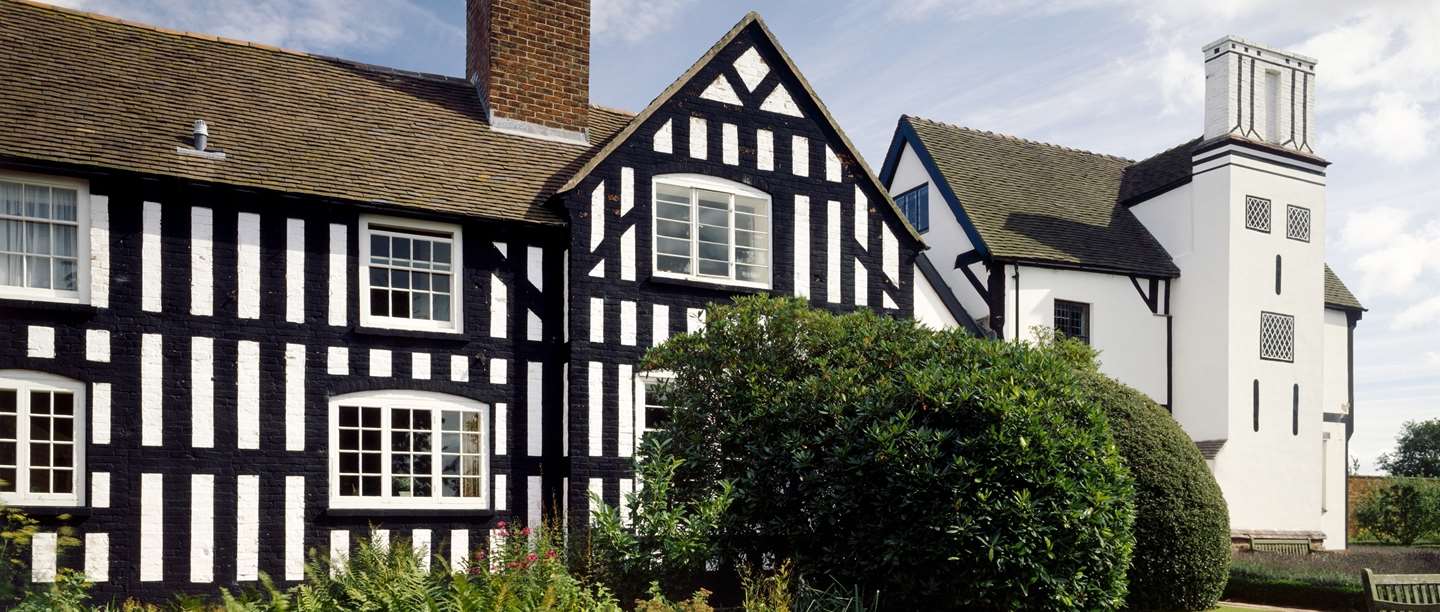 Schools
Learn about the events of the English Civil War at Boscobel House and the Royal Oak Tree, famous for being the hiding places of King Charles II as he escaped after being defeated at the Battle of Worcester in 1651. Today, you can explore the house, farmyard and gardens, and see a descendent of the original Royal Oak tree that he hid in.
Curriculum Links
Visit Boscobel House to support your teaching in a fun and engaging way, and cover multiple topics across the curriculum.
KS1 History: Significant historical events, people and places within the locality
KS2 History: Local history study. Study of an aspect or theme in British history that extends pupils' chronological knowledge beyond 1066
KS3 History: Local history study. Development of Church, state and society in Britain 1509-1750
GCSE History: Study of the historic environment
Free self-led visits
Book a free self-led visit to Boscobel House and organise your day to suit your curriculum objectives. Explore the 17th Century hunting lodge, look for secret hiding places around the building, including the attic priest hole where King Charles II hid from Parliamentarian soldiers, and see the Royal Oak tree, a descendent of the original tree Charles II hid in. Look for local plants and wildlife in the gardens, visit the Victorian farm buildings and dairy, once a busy working environment, and say hello to the resident chickens. A 20 minute walk up the road is the ruins of White Ladies Priory, a medieval church and another hiding place of Charles II.
BOOK NOW
Plan your trip
We have a wide range of materials to support your visit and make school trip planning easy. Download our free resources to help you make the most out of your visit and create unique learning experiences before, during and after your trip.
We also offer free planning visits for group leaders once you have made a booking. Our Education Booking Team is on hand to advise and help you create the best possible school trip to suit your needs and area of study.
Facilities

PARKING: Free car parking is available adjacent to the shop on a compacted gravel surface
TOILETS: Toilets, including accessible toilets, are available on site.
LUNCH: You are welcome to bring a picnic to eat in the grounds
SHOP: There is a shop selling a selection of English Heritage gifts, guidebooks and light snacks. We recommend taking your class in small groups at a time
EXHIBITION: There is an introductory exhibition to Boscobel in the entrance to the house (up one step). A picture exhibition of Boscobel House through the ages is located upstairs in the dairy block
EDUCATION ROOM: There is an education room available, with space for lunch in case of adverse weather
ACCESSIBILITY: There is limited wheelchair access via the shop or side gate, assistance is required. No wheelchair access to house, education room and exhibition
How To Book

0870 333 0606

Education opening times

January to March: Saturday and Sunday 10.00 – 16.00
April to October: Wednesday to Sunday 10.00 – 17.00
November and December: Saturday and Sunday 10.00 – 16.00