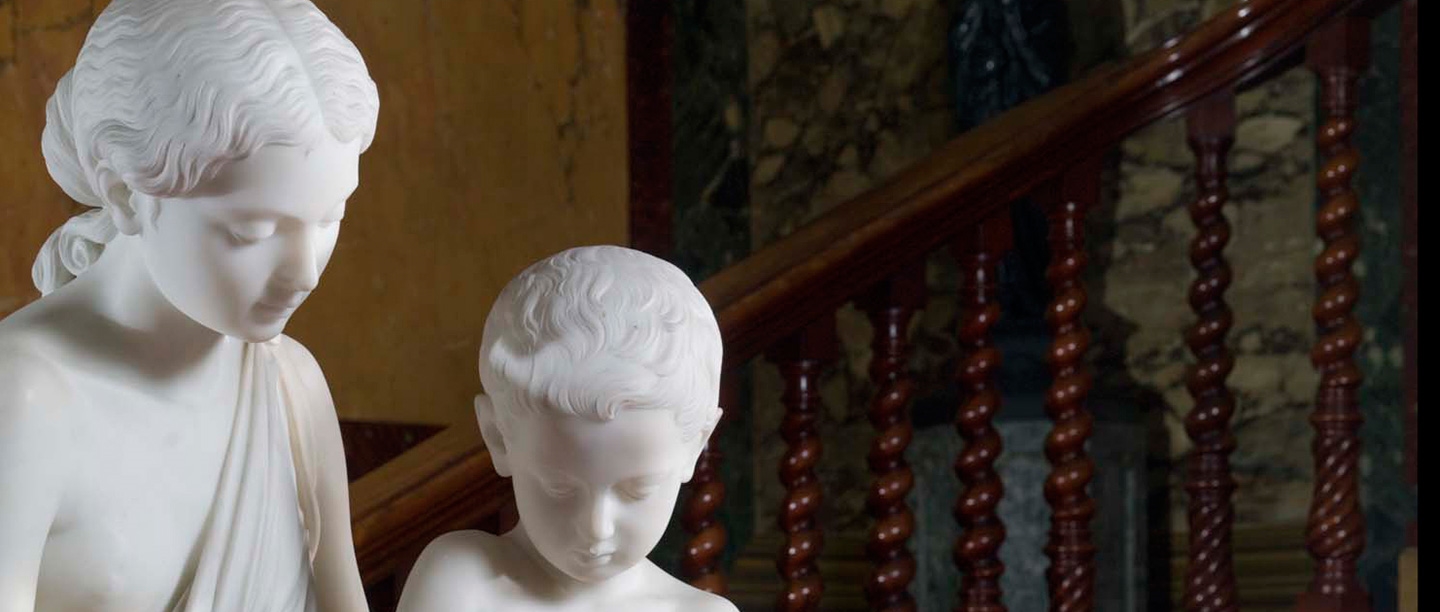 Brodsworth Hall Collection Highlights
Many of the objects at Brodsworth Hall today were among its original furnishings in the 1860s. Together with the house and gardens, the collections illustrate vividly how one family set up a new country house. There are heirlooms from the families of both Charles Sabine Thellusson and his wife, Georgiana. They include 18th- and 19th-century family portraits, Dutch old masters, paintings of racehorses, books, and mahogany and gilt furniture.
The Thellussons also bought carpets, curtains and furniture from Lapworth Brothers of London and an impressive group of contemporary Italian marble sculpture.
The survival of many of these items and others accumulated over the years was a major reason why English Heritage saved the property in 1990. The National Heritage Memorial Fund purchased most of the collections and transferred them to English Heritage. The interiors and collections have been conserved as they were found – as far as possible – rather than restored. They are a fragile evocation of both the taste of the 1860s and the struggle to live in such a house in changing times.
Find out more about Brodsworth